Mr Shit For Brains?

Brian Butterworth published on UK Free TV
Update 11 April 2008: BBC News reports this plan has been rejected. BBC NEWS - Technology - Europe rejects anti-piracy plans, so it would appear that Andy Burnham has grey, rather than brown, matter in his head after all.
Trying to emulate a previous incumbent, Andy
Burnham
challenges Tessa Jowell's in the "shit for brains" stakes.
The Director General of the BBC, Mr Mark Thompson once called the government minister responsible for broadcasting and culture
Mrs "shit for brains"
. (Since then, Ms Jowell has been given the job of spending billions of pounds of our money on a two-week jamboree that is the
London
2012 Olympics.)
Now Andy Burnham, new to the job, seems to have forgotten that he is in his job because some of the people in this country voted for him or his party. This seems to have gone to his head because now he wants to
snoop on everyone's hard drives
.
Mr and Mrs Shit For Brains?
He plans that, on the say so of private record companies and television broadcasters you will be banned from the internet. No need to go to court, no police investigation, just on the say of someone at a private company.
It seems that New Labour have taken George Orwell's 1984 Big Brother to
heart
and want to control your private music,
video
and photo collections.
So, with just 22 prison places left in the UK today, he proposes "tougher penalties for copyright infringement."
You will go to jail if you listen to your home music at work!
It seems quite possible that using a service such as orb.com or Slingbox will result in being denied the internet for ever and put you in prison.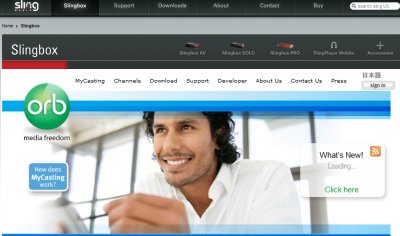 Orb and Slingbox will get you banned from the net
It seems that should this law be passed we finally have a new totalitarian state under PM Gordon Brown and his moronic ministers.
Updated 26 Feb 2008
Even Microsoft agrees!
MPs get web filter 'dark ages' warning
.
Comments
Your comment please