All about Freesat

Brian Butterworth published on UK Free TV
Freesat is a joint venture between the BBC and ITV plc to provide a consumer-orientated free-to-air satellite reception service. Freesat does not provide any television or radio channels itself; instead it markets the channels and receiver equipment and co-ordinates the provision on an electronic programme guide.
Is Freesat linked to Freeview?
One of the conditions of the BBC Trust approving Freesat was that there must be no linkage between Freeview (which markets digital television though and rooftop aerial) and Freesat.
BBC Trust - "Freesat" closed consultation
Is this a new service?
Only partially. When direct-to-home satellite services launched in Europe, they were all free. Over time some of these services became subscription, enforced by encryption systems that rendered the signals unwatchable without an appropriate decoder box and subscription card.

When, in 1998, the digital satellite services started, many of the formally free to air channels became subscription services. This originally included those from the BBC and ITV, who mistakenly believed they had to encrypt. However, many channels realised that they did not need to pay Sky Subscriber Services Ltd (
SSSL
) to simply appear on the Sky Digital Electronic Programme Guide (EPG).
The Office of Fair Trading (
OFT
), part of the British Government has always required Sky to provide a free-to-air alternative, and this is known as Freesat From Sky (
fSfS
). The OFT understood that SSSL was positioning itself as a gatekeeper to the whole of digital satellite television, and fSfS was required as a market intervention because Sky dominates the pay television market.
Sky has blown hot and cold over fSfS since 1999. At some points it has been happy to market the scheme, at others it has almost hidden it away. Today, the majority of those using fSfS (around a million homes) do so because they have let their Sky subscriptions lapse. When the BBC withdrew from using SSSL encoding during 200X, Sky took the opportunity to cancel all the fSfS cards, and provided messages to the users that erroneously informed them that they had to subscribe once more to continue with their satellite television.
The idea of a BBC Freesat service has been floated for many years. It has always been known that there are going to be a proportion of homes in the UK where terrestrial digital reception will be over-expensive or have limited reception, even after digital switch-over is complete. In addition there are some people who do not wish to have a service, even a free one provided by a News Corporation company, often because of antipathy towards the American owner, Rupert Murdoch.
Since 1998, all UK direct-to-home satellite television broadcasts have used satellites in the 28.2 degrees East orbital position the satellites are in geostationary orbit (they appear stationary from the ground) above the equator 35,786 km over Democratic Republic of Congo (shown on the map below).
View Larger Map
There are now five satellites: four belong to SES Astra, a Luxembourg company; the other belongs to the HotBird consortium. Each satellite has a number of different transmitters (known as transponders) which these companies hire out on long-term contracts. Four of the satellites can easily be viewed from most of Northern Europe with a small (60cm) satellite dish, the other has a reception area (called a footprint) focused on the British Isles.
The transponders are listed here. You can see that many have been restricted to Sky subscribers, but many are free-to-air.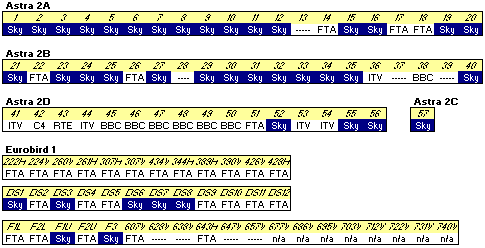 What channels are on Freesat?
Entertainment (101-199)
BBC One (101), BBC Two (102), ITV1 (103), C4 / S4C in Wales (104), BBC Three (106), BBC Four (107), BBC HD (108), ITV2 (113), ITV3 (115), ITV3+1 (116), ITV4 (117), S4C Digidol / C4 in Wales (120), E4 (122), More4 (124), Zone Romantica (135), Zone Thriller (137) .
News and Sport (200-299)
Movies (300-399) Film4 (300), True Movies (302), True Movies2 (303), Movies4Men (304), Movies4Men2 (306).
Lifestyle (400-499)
Wedding TV (402) , Overseas Property Channel (411), Men and Motors (450).
Music (500-599)
Chartshow TV (500), The Vault (501), Scuzz (502), Bubble Hits (503), B4U Music (504),
Children (600-649)
CBBC (600), CBeebies (601), CiTV (602), POP (603), POPGirl (604), Tiny POP(605).
Special Interest (650-699)
Teachers TV (650)
Radio (700-799)
BBC Radio 1 (700), 1Xtra BBC (701), BBC Radio 2 (702), BBC Radio 3 (703), BBC Radio 4 FM (704), BBC Radio 4 LW (705), BBC Radio Five Live (706), BBC Radio Five Live Sports Extra (707), BBC 6 Music (708), BBC 7 (709), BBC Asian Network (710), BBC World Service (711), BBC Radio Scotland (712), BBC Radio nan Gaidheal (713), BBC Radio Wales (714), BBC Radio Cymru (715), BBC Radio Ulster (716), BBC London 94.9 (718).
Shopping (800-849)
QVC (800), Price Drop TV (801), Bid TV (802), Pitch TV (803), JML Lifestyle (810)
Interactive (900-949)
BBCi
Regional (950-999) also accessible via BBC One/BBC Two
BBC One London (950), BBC One Channel Islands (951), BBC One East (W) (954), BBC One Northern Ireland (957), BBC One Scotland (960), BBC One Wales (964), BBC Two England (968), BBC Two Northern Ireland (969), BBC Two Scotland (970), BBC Two Wales (971).
ITV regionals accessed via ITV1 London (not listed separately) Ulster, STV Scottish East, STV Scottish West, ITV1 Wales, ITV1 Border England, ITV1 Central West, ITV1 Granada, ITV1 Anglia East, Channel TV, STV Grampian North.
"Channel 5 and some other channels are not available at launch"
five, five Life (aka Fiver), five US E4, More4 UKTV History, Dave, Virgin 1, EuroNews,
NOT expected but not yet confirmed channels
Sky Three, Sky Sports News TMF, The Hits
Radio stations
1Xtra BBC, BBC Asian Network, BBC Radio 1, BBC Radio 2, BBC Radio 3, BBC Radio 4, BBC Radio 5 Live, BBC Radio 5 Live Sports Extra, BBC Radio 6 Music, BBC Radio 7, BBC Radio Cymru, BBC Radio Foyle, BBC Radio nan Gaidheal, BBC Radio Scotland, BBC Radio Ulster, BBC Radio Wales, BBC World Service, Heat Radio, Kerrang! Radio, KISS 100, Magic, MOJO Radio, Q Radio, Smash Hits! Radio, smooth fm , The Hits Radio, Heart, talkSPORT, Virgin Radio, BBC Radio 4 LW, BBC Radio London.
Full channel list...
To see the whole list:
All free-to-watch channels - ukfree.tv
Where can I receive it?
Freesat is intended for UK reception, however the signals do cover a larger area, due to the nature of satellite transmission. Please click on the 'footprint' maps for more details.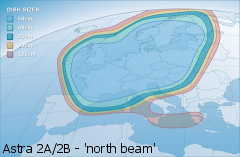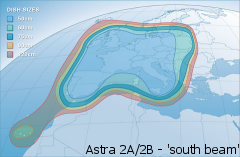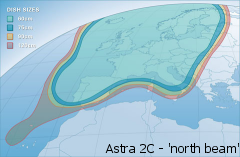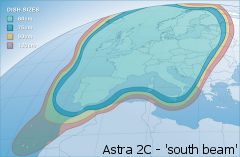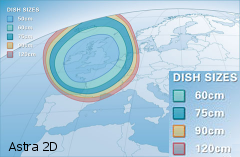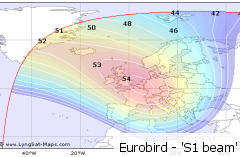 How much will it cost?
Argos - www.argos.co.uk
is already listing a number of boxes, such as those shown below.
The installation charge (including dish) is listed as 80 - and their 'installers will call within 48 hours to arrange a convenient date for set up and installation of your Freesat equipment and satellite dish.' - also they say to 'refer to leaflet inside Freesat digital box for more information', see
Buy Single Freesat Installation. at Argos.co.uk
Argos are currently showing a 50 and 70 SD box, and a 120 and 150 HD box.
All
models have 'LAN port for connection to broadband, for faster return path when accessing Freesat digital interactive services.'


Other stores are available.
Do I need a card or to plug the box into a telephone line?
No, and no. But you CAN connect some boxes to your internet router to access additional material online.
Access to the BBC iPlayer will start shortly on Freesat.
.

Will the picture quality be better than Freeview?
Yes, if you have a HD box and connect it to your television using a HDMI connector. See
HD and Freesat questions and answers - ukfree.tv
for more information.
What about the Interactive channels and text service?
The text services on Freesat are in high definition, and are more modern than found on other systems.
Will I be able to use a Personal Video Recorder?
Of course, and you will not have to pay a monthly subscription, as is the case with Sky+. They will be in the shops very soon.
How does it connect to my television

A HDMI lead is used to connect your HD box to the HDTV. And note, please do not be fooled into buying an over-priced one, it is a digital connection and will work, or not.

A SCART cable is used for SD reception and for connection to 'leagacy' equipment such as a DVD burner.
For more information see:
Connecting it all up - ukfree.tv
Can I share a dish?
Yes, but you need a quad- LNB. For more information see:
Freesat reception - all about dishes - ukfree.tv
Will there be an electronic programme guide (EPG)
The Freesat EPG is independent from the one provided by Sky and includes listings for the radio stations, as with Freeview.
What about subtitles and audio description
Subtitles: yes. Audio description: ensure you have a compatible box.
Can I just plug a Freeview box into a dish?
No. They are incompatible - do not attempt it, you risk damaging the equipment or getting an electric shock.
Anything missing? Let us know, below...
Comments
Tuesday, 8 May 2012

Does anyone know why my Freesat has all of a sudden stopped recognising our region and is now giving us London programmes? We keep resetting it but each time we turn the box of it reverts.

Donna's 1 post
M
Mark Fletcher
10:54 PM
Halifax

Donna.Unless you leave a full post code preferably or a nearby location as such,we cannot be of valuable assistance to you !

Mark Fletcher's 673 posts
Mark's:
map
M's Freeview map
terrain
M's terrain plot
waves
M's frequency data
M's Freeview Detailed Coverage
Wednesday, 9 May 2012

Donna: If you are indeed meaning "Freesat" then when you say that you reset the box are you meaning to the point where you had to re-enter the post code, as that instructs the box to pick up the ID code for your particular region.

If though this is what you have been doing, then to test if the actual box has developed a fault or not reset it again and enter B75 5JJ and that result in news etc for the West Midlands area, then reset it again and enter ML7 4NZ and in this case it should give STV Central Scotland, obviously switching the box off after each test to see if it loses the code.
(B75 5JJ)

jb38's 7,179 posts
jb38's:
map
J's Freeview map
terrain
J's terrain plot
waves
J's frequency data
J's Freeview Detailed Coverage
Sunday, 10 June 2012

My mother in the north of Ireland (Ulster) wonders if she will continue to receive Irish channels such as RTE1, RTE2, TV3, TG4 once we switch over? She has a TV with built in Freeview and another TV has a Sky box & dish with expired viewing card.

Also, I live in the south (Ulster) and while I want to receive my normal Irish channels, I don't want to lose BBC, UTV and Channel 4! Even if I got those basic channels as I do on terrestrial TV, I'd be happy. I only have a basic TV and not interested in upgrading to HD or a Sky subscription. Saorview in the south (irish Freeview) ONLY offers the 4 irish channels & the box costs 100! Plus you need to get a new aerial.. Any help appreciated, even re mum's situation.

Chris's 3 posts

Of note, we don't switch over until October this year (last in line!).

Chris's 3 posts

Chris: To start with the easy bit, the digital switchover does not affect the services available on a Sky box. Now for the more technical bits. To receive Saorview transmissions it is necessary to have a receiver that supports MPEG4 signals. A run of the mill standard definition Freeview box will not work. There are a few standard def. boxes such as the BT vision box that will work, but usually you will need to obtain a Freeview HD box when choosing one intended for the UK market. Viewers who rely on the proposed NIMM for reception of RTE etc. will have to have a Freeview HD box as the transmission will use DVB-T2. Viewers who currently receive RTE on analogue will often find that they are served by the full Saorview service after switchover. For those who are not served, a new Saorsat service will provide coverage, but this will require a new box and dish to receive. For reception of BBC, UTV and C4 after switchover you can use any Freeview box, but it might be better at this stage to go for an HD box simply for its advanced technical capabilities.

KMJ,Derby's 1,811 posts

KMJ: Many many thanks for your info & advice! I know my area doesn't work with a Freeview box, (though other areas in town do as it's down to reception), so buying any kind of Freeview box isn't an option for myself or I'd have bought one ages ago to improve the lousy reception! Very helpful info as no one I asked seemed to know the status quo at all. Cheers :)

Chris's 3 posts
Thursday, 19 July 2012

Hi my father in-law is in sicily and I have asked him to buy a satellite so we can pick up some english channels but he has told me they cant pick any up with the dish, any help? I have a old sky box could I take this and purchase a freesat box as well, with my car from another box would I then be able to pick up english channels or is it a satellite problem? HELP

Phil's 2 posts

Phil: Most reports that I have seen indicate that its nearly impossible to pick UK satellite channels in that area even when using a 3 metre dish, one report having mentioned that their 4 metre cant get a signal either because Sicily is outside of the satellites footprint.

jb38's 7,179 posts
Monday, 27 August 2012

I have freesat using a sky dish (I think!) The box is a Triax. I can get most standard channels, I think, but am unable to get the picture for NHK World TV. I can get the sound on channel 191 but the designated channel 209 gives me something else entirely. I underdstand very little about how these things work --it was set up by someone else. I should be grateful for any help.
Postcode SA67 7BH

BGU's 1 post
BGU's:
map
B's Freeview map
terrain
B's terrain plot
waves
B's frequency data
B's Freeview Detailed Coverage
Select more comments
Your comment please