2011 switchover week two: The Wrekin and Ridge Hill transmitter groups

Brian Butterworth published on UK Free TV
Hardly a Wednesday from 30th March until 23rd November 2011 will not involve a step in the UK digital switchover, and this week sees the first stage of switchover for 632,000 homes in the West of Central England.

From 6am Wednesday, you will need to retune your Freeview box or television set if you use The Wrekin, Ridge Hill, Bromsgrove and Lark Stoke full service Freeview transmitters.

If you use a The Wrekin or Ridge Hill relay transmitters, from this date you will also be able to receive all the BBC Freeview services (except HD), and you will no longer be able to view BBC TWO on analogue.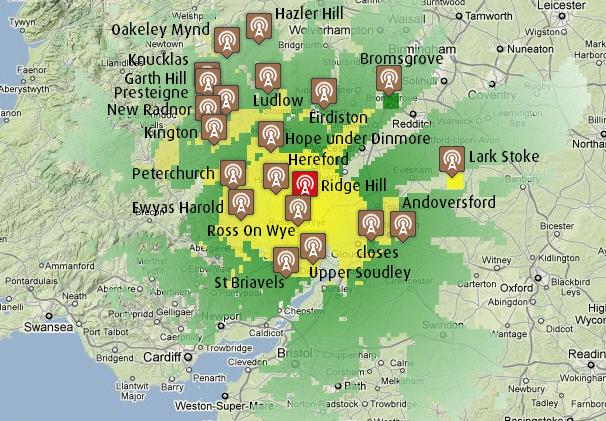 You MAY find that old equipment will no longer work - see TVs and boxes that do not support the 8k-mode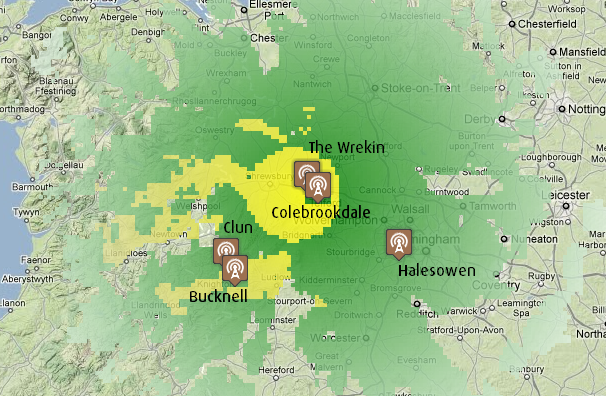 On Wednesday 20th April 2011 will see the second stage of switchover, which provide the final Freeview configuration, including Freeview HD for all transmitters in this region, except at The Wrekin where the commercial multiplexes will only be at their final output levels of 10kW in September 2011 - during this transition period the commercial multiplexes will use the following frequencies: SDN ch49 and ch31 (both 2kW), Arqiva A ch53 (1kW), Arqiva B ch57 (1kW).
Comments
Friday, 9 September 2011

Thanks Steve, using Larkstoke I will probably fit a mains powered 4 way amplified splitter with an adjustable gain in the loft(about £15 fron B&Q ) that way I can connect the two sets I use and the sockets in the other rooms and add them one at a time. I shall not use the the set power switch, it seems to be for powering mast head amps.

bob plant's 18 posts

bob p - if you have mains readily available it gives less scope for hassle.

But you could use a "mast head amp" - they do not have to be on masts!

Steve P's 1,173 posts

bob dont go to b and q try screwfix and get a labgear if you can get labgear at b and q all the better.


Mazbar's 384 posts
Mazbar's:
map
M's Freeview map
terrain
M's terrain plot
waves
M's frequency data
M's Freeview Detailed Coverage

thanks Mazbar

bob plant's 18 posts
Sunday, 16 October 2011

I note that there will be a 'final step' at the Wrekin transmitter on 22 Nov 2011, which does not require a retune. What exactly is this 'final step', please?

colin's 3 posts

colin: It is the "COM mux FEC change" event.

Basically the ArqB multiplex changes the FEC type from 2/3 to 3/4.

Briantist's 38,905 posts
Monday, 17 October 2011

Thanks for your reply, Briantist, but what does that actually mean? My background is airborne radar [1960-80], but it doesn't seem to help!

colin's 1 post

I need to correct the email address I sent.

colin's 3 posts

colin: I'm not sure if explaining will help much, if you don't know about digital transmission systems this BBC paper is a good place to start - Explaining some of the magic of COFDM .
The COFDM transmission system, and specifically DVB-T can use a large number of options to provide levels of bitrate and interference resilience.
These include the number of subcarriers (2k or 8k), the 'guard interval' time, the quadrature type (64QAM or 16QAM) and the number of bit used for Forward Error Correction (FEC).
It would appear the Arqiva have decide to move the ArqB multiplex's FEC from 2/3 bits to 3/4 bits.
More at How digital television works | ukfree.tv - independent free digital TV advice .

Briantist's 38,905 posts
Select more comments
Your comment please