Local TV on Freeview - new Ofcom maps

Brian Butterworth published on UK Free TV
Here are the maps produced by Ofcom to show the local television on Freeview areas idenfitied in the Ofcom: Indicative locations for local television multiplexes - Initial technical assessment [pdf] document.

The maps are shown with the service covering most homes listed first, as on the Local TV on Freview - table of winners and loosers page.

Crystal Palace, Sutton Coldfield and Brierley Hill




Emley Moor and Beecroft Hill (relay), Winter Hill (southeast petal) and Saddleworth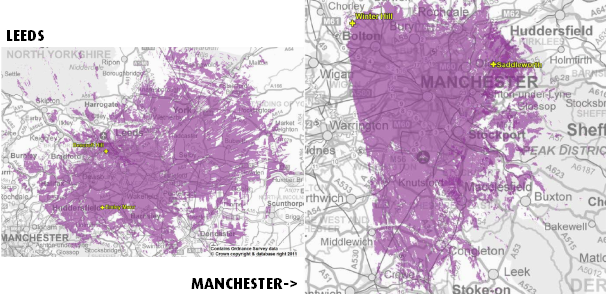 Fenham and Pontop Pike, Winter Hill (southwest petal) and Storeton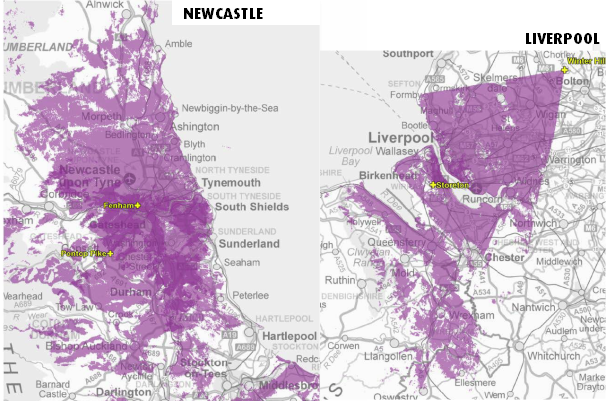 Black Hill (west petal), Craigkelly




Wenvoe, Black Hill (northeast petal)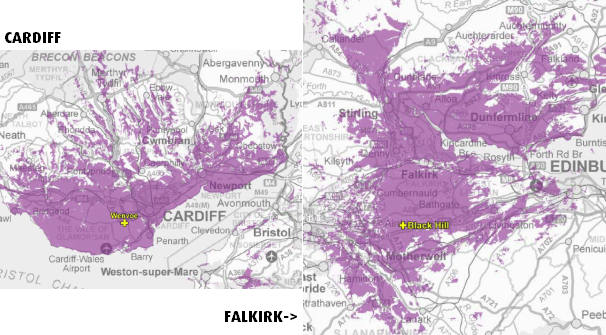 Rowridge, Angus and Tay Bridge (relay)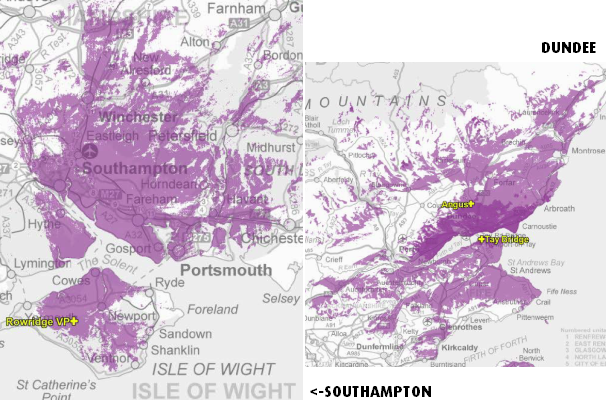 Bristol Kings Weston and Bristol Ilchester Crescent and Mendip, Hannington (northeast petal)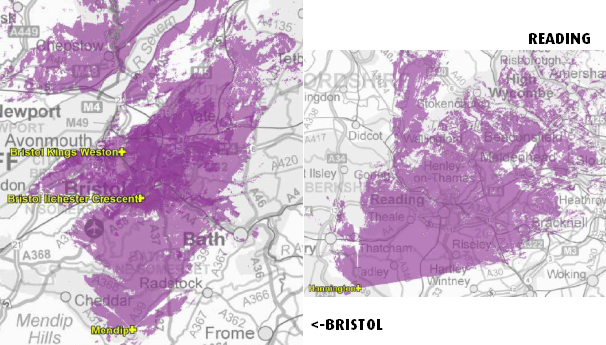 Winter Hill (northeast petal), Waltham and Nottingham



Bilsdale (north petal), Belmont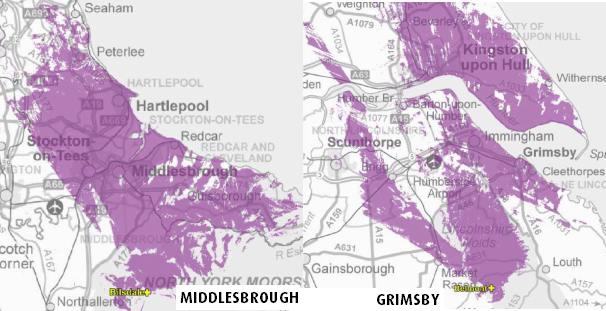 Divis, Bluebell Hill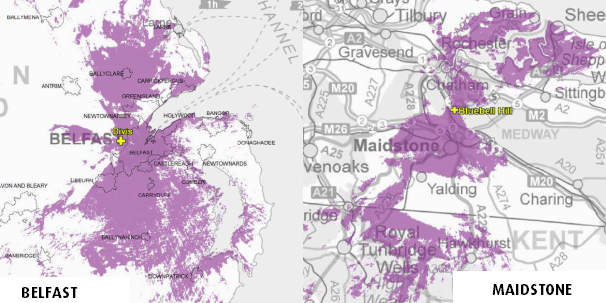 Sheffield, Guildford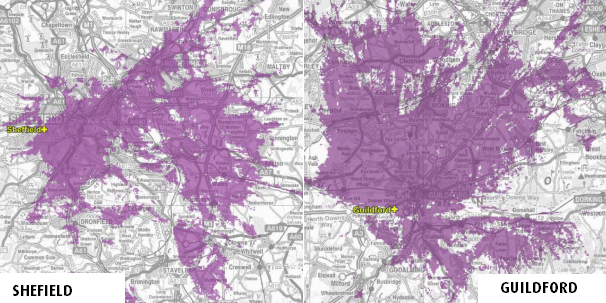 Darvel, Tacolneston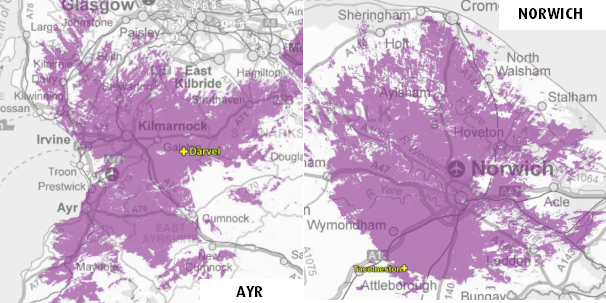 Whitehawk Hill, Fenton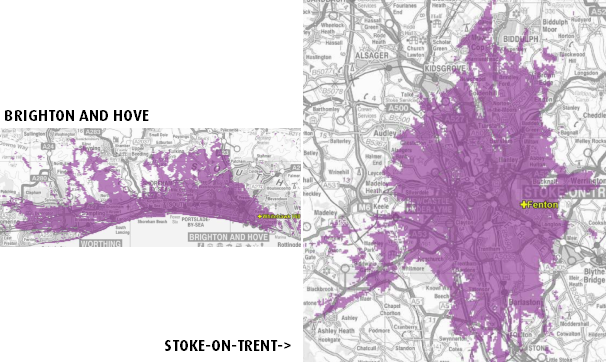 Bilsdale (south), Ridge Hill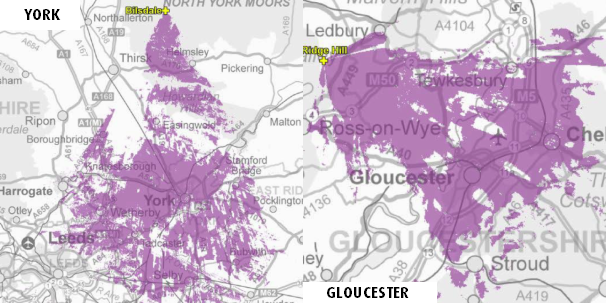 Lancaster, The Wrekin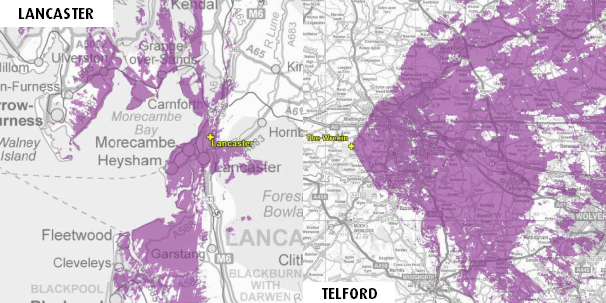 Durris, Pendle Forest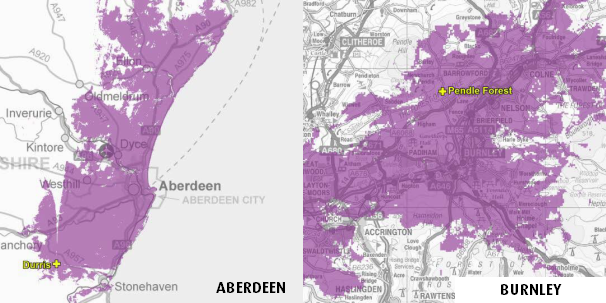 Caldbeck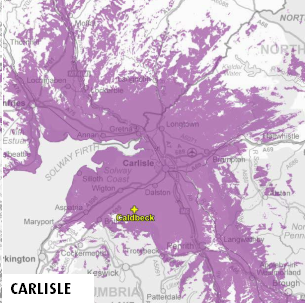 Reigate, Kilvey Hill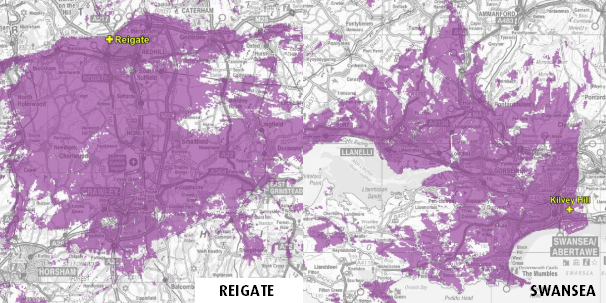 Hemel Hempstead, Oxford



Heathfield, Plympton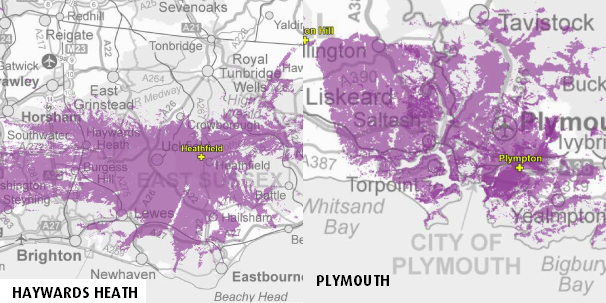 Moel-y-Parc, Hannington (southeast petal)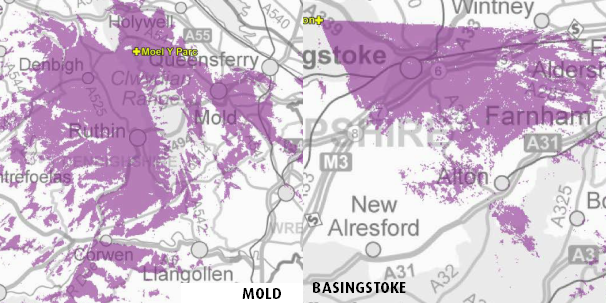 Madingley (Cambridge) (ex-C5), Bromsgrove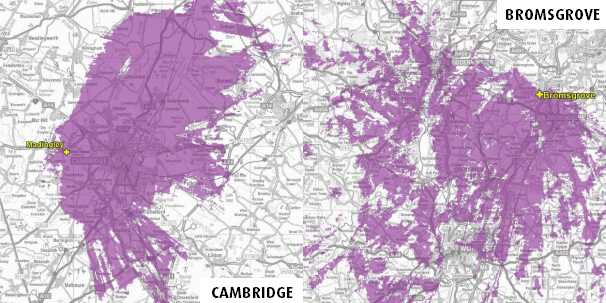 Luton, Keighley, Malvern, Rosemarkie, Lark Stoke, Sandy Heath, Tunbridge Wells, Limavady, Dover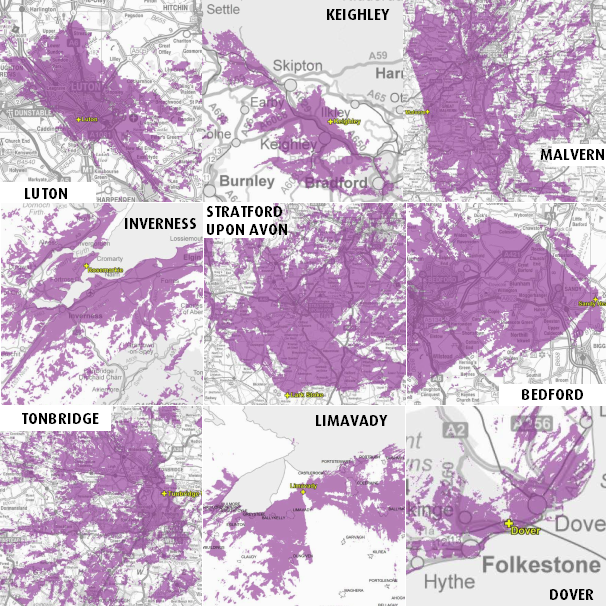 Carmel, Poole, Knockmore, Rosneath, The Wrekin (east), Ridge Hill (northeast), Olivers Mount, Salisbury, Londonderry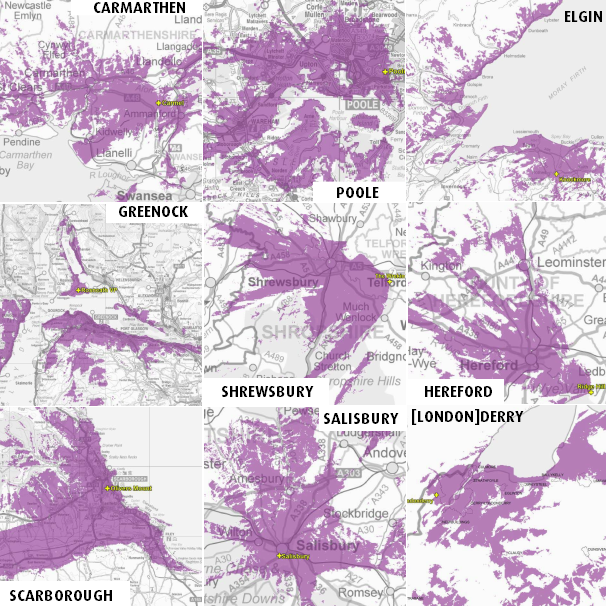 Kidderminster, Huntshaw Cross and Barnstaple (relay), Presely, Llanddona

Comments
Wednesday, 10 August 2011

ITV ( Granada ) asset stripped the industry. I think they should replace the facilities they have destroyed. i.e 5 studios in Newcastle and a similar number in Leeds etc.

Peter D's 4 posts

Brian - But Chester is NOT in the Liverpool area - which, I now note, includes a "petal" of Winter Hill

Peter D - can you beleive a population of over 200,000 for Mold and surrounds, as shown?

Do you live in the lee of a big hill towards Meol-y-parc? Your local kebab shop gets good freeview
UK digital TV reception predictor

Steve P's 1,173 posts

Peter D: To be fair, the studios in Newcastle were not destroyed, just allowed to decay. In addition, modern television is largely made outside of the studio, and such facilities are needed much less.

Briantist's 38,899 posts

Peter D: Hard to say without a postcode...

Briantist's 38,899 posts

Steve P: The coverage areas are limited by the existing use of frequencies in a particular area.

Briantist's 38,899 posts

Brian:
You have the Mid-Sussex or Heathfield, Haywards Heath and Uckfield map displayed as Hemel Hempsted.
(The second map labelled Hemel Hempsted)

Some of the listed places are TV relays, some are radio transmitters and some don't have any type of transmitter.
Do you know if successful they will transmit from that town or just from the nearest main transmitter?

MCMLXII's 12 posts

Just wondering if it is clear yet what will be received in Derby, currently we receive Sutton Coldfield (West Mids) for the most part but can still receive Waltham (East Mids) if the weather is good. Will this change after switchover?

Ash's 1 post
Ash's:
map
A's Freeview map
terrain
A's terrain plot
waves
A's frequency data
A's Freeview Detailed Coverage

Briantist: I have pictures of the bulldozers crushing Tyne Tees TV. It was stripped then destroyed. If that isn't destroyed, then I don't know what is!

Peter D's 4 posts

MCMLXII: Sorry, an alliterative error. I have corrected it.

Yes, Ofcom note that the calculations are based on having the transmitter "half way up the mast".

As far as I have seen all the transmitters are current TV transmitters.

The transmissions will be from the masts as indicated above, I'm not sure what the point of doing all the work on the projections would be otherwise.

Sorry, if I have missed something.

Briantist's 38,899 posts

Peter D: From what I remember on my visits to Tyne Tees the whole complex was falling down, it was an old theatre complex as I recall.

Briantist's 38,899 posts
Select more comments
Your comment please