Will there ever be more services on the Freeview Light transmitters?

Brian Butterworth published on UK Free TV
The digital terrestrial service that is known today as Freeview, started life in Parliament as the Broadcasting Act 1996.

Part I act gave the regulator, then the Independent Television Commission, the authority to establish digital terrestrial television services in the UK, and paved the way for a "six multiplex" service. One multiplex was reserved for the BBC, a second jointly between the "Channel 3 licence holder", Channel 4, Gaelic programming in Scotland plus Teletext UK as the "national teletext provider"

One half of the third multiplex was passed to Channel 5 and the S4C Corporation, with the remaining three and a half being put up for a public auction. The ITC duly awarded the remaining three multiplexes to "British Digital Broadcasting" in 1997, which was a combination of two big ITV companies at the time, Carlton and Granada.





On Sunday 15th November 1998, the services was launched under the name "ONdigital", a mixture of free-to-air and pay services, and rather dwarfed by the launch six weeks earlier of the much superior Sky Digital service.

ONdigital renamed itself ITVdigital on 11th July 2001, but the woollen monkey toy in the adverts proved more popular than the service, and the service closed on 1st May 2002.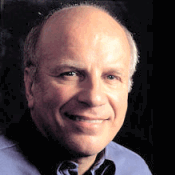 It became clear (especially to BBC director-general Greg Dyke, pictured right) that the digital terrestrial service was popular with viewers, but it was unsuitable as a pay-TV platform.



ITVdigital handed back three multiplex licences to the ITC, and the ITC then re-awarded one to the BBC and the other two to Crown Castle International, a company formed when the BBC's engineering division was sold off.

A company, DTV Services, formed to publicise the new service, which was now called Freeview.

Sky joined in, and purchased slots on the new service (from CCI) for Sky News, Sky Sports News and Sky Travel. Also there from the start of Freeview was Flextech Television "ftn", music channel TMF, UKTV's UK History and UK Bright Ideas, and shopping channel, QVC


Digital switchover process
When it was decided that the
analogue
television signals would be turned off, the BBC, as it funded by a universal fee decided that it must provide the two multiplexes of services to all homes.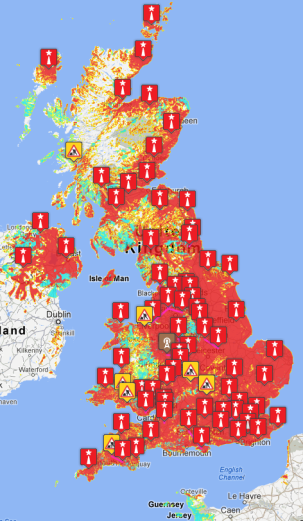 Ofcom
, now the regulator, decreed that the multiplex shared by Channel 3 and Channel 4 (called "Digital 3 and 4 Ltd") must also provide service to all homes that had analogue. This was because Channel 4 already provided this level of coverage, and as the licence holder for Channel 3 has "public service obligations", the broadcasting of multiplex 2 should also extend to all existing TV masts.
However, for the commercial multiplexes, Ofcom simply invited Crown Castle Ltd and S4C Digital Networks (SDN) to apply to extend their networks. Ofcom, having granted the multiplex licences already, felt it had no legal
power
of compulsion to insist more homes were served, and in
December 2006 announced that no application had been received
- at this point Ofcom no longer planned for additional frequencies for the commercial multiplexes.
Both commercial operators decided that the cost of providing the equipment, installation and ongoing operation of services from the 1,000 smaller transmitters would cost more than any additional revenue they could get from the TV
channels
that rent their broadcast capacity, as the work would only expand the actual number of homes broadcast to by 9%.
Since this time, S4C Digital Networks multiplex was bought by ITV plc, and Arqiva acquired the CCI multiplexes. For this reason the commercial multiplexes are known as SDN, ArqA and ArqB.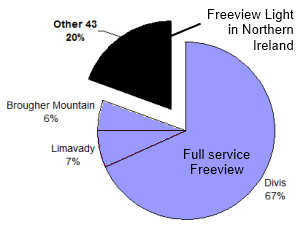 The map shows the locations where Freeview Light service is generally the only Freeview
reception
option.
See also:
Where are the public service (Freeview Light) transmitters?
Comments
Saturday, 19 October 2013

Ian from notts: you need a sky viewing card, buy it doesn't need to be one with a subscription. A free to view card is OK. You need a sky box too if course!

Briantist's 38,908 posts
Monday, 28 April 2014
K
Keith jones
10:25 AM
Merthyr Tydfil

As a merthyr tydfil resident who now relies on my tv i am very dissapointed in the amount of freeveiw channels available to watch when other parts of south wales seems to get the full range of free channels ?? I was wondering is there any hope of us getting the full range of channels in abercanaid in particular any time soon thank you

Keith jones's 1 post
Keith's:
map
K's Freeview map
terrain
K's terrain plot
waves
K's frequency data
K's Freeview Detailed Coverage
Tuesday, 29 April 2014

Unless there's a problem with dishes Keith, I'd go for Freesat.

A few channels that are on Freeview aren't on Freesat, but there are also channels on Freesat that aren't on Freeview.

By far the best option for anyone in a Freeview Light area.

PJH's 240 posts
Wednesday, 30 April 2014

Hi,
I'm in a freeview light area, for sometime I've had freesat & am very happy with it, however I'd like to be able to view motors TV which is now available streamed on freeview, I have a smart TV so should have the hardware to stream OK, I've yet to fit an aerial so not sure if freeview light will give me access to the streamed service or not, I'm getting mixed messages from Google so was hoping someone could clarify what I can access?

Tom's 1 post
Tom's:
map
T's Freeview map
terrain
T's terrain plot
waves
T's frequency data
T's Freeview Detailed Coverage
Thursday, 1 May 2014

Tom: Looking at the DigitalUK tradeview link on the side of your post, it doesn't seem like you can get anything more than the PSB channels, aka Freeview light (that's why the Findon transmitter is there).

MotorsTV is available FTA on Sky with a viewing card though, so if you really want it you can get an old Sky box and viewing card from Sky (aka Freesat from Sky). A lot of the content is available on the internet as well, depending on what you want to watch (WEC, ELMS, Blancpain, TUSC).

Michael's 358 posts
Friday, 27 June 2014

Do you think its right or fair, that people living in Freeview Light Area's can not receive any where near the range of BBC services that are available to other areas, ie; in my region we can not get any of the sports multiplexes or Red button facilities, we have no HD channels but we are still expected to pay the same license fee as people priveleged to have the full range including many more channels from other providers?
I have seen the argument that it is not financially viable to upgrade us, but where is the need when we pay the full amount regardless of service provided.

Adam's 2 posts

Adam: I am in total agreement. Once again we seem to be ripped off by faceless people who probably don't even live in these areas. Instead of constantly upgrading areas that already have a decent level of services, why can't some of that money be invested in areas like ours to bring us more in line with the rest of the country, because, as you said,we all pay the same amount on our t.v. license? I am sick and tired of getting sub-standard services and paying over the odds for the privilege!

Karen's 1 post

Adam: The only differences to BBC services in Freelight light areas is the lack of CBeebies HD/Four HD and News HD and BBC Red Button 302. These channels are provided on commercial multiplexes (com7 and com6) due to the lack of availability on the public service multiplexes. All are available on satellite and cable.

If you have no HD channels or red buttons facilities then that is down to your equipment.

Karen: The TV licence is for the provision of BBC services, and as every Freeview light transmitter carries all of the available content (except the couple of channels mentioned above due to space/frequency restraints), you get the services that you pay for. Get Freesat if you want more channels.

Michael's 358 posts

Karen: I suspect that Dave Lindsay has a better answer than I do (I think he has it ready to copy and paste, so often does this issue come up), but here goes.

Around 85% of us don't use Freeview Light transmitters - we dont need to. So the 15% or less of the viewing population do have access to PSB broadcasts via them.

However, has as often been pointed out, its the commercial broadcasters who dont want to pay to transmit to you - they don't think its commercially viable. You probably live in a rural area, and the same logic applies to a huge supermarket on your doorstep - you probably don't have one, because the number of customers in a low density population area does not make it worth it. Your not being ripped off - your not watching their adverts in enough numbers, and therefore they cannot make a profit out of broadcasting their programmes to you - its just business.

Your licence fee has nothing to do with this - in fact, if it wasn't for the BBC, you probably wouldn't have any TV via terrestial at all. You do get PSB HD channels (OK, as has been pointed out, not the full number at present), and many other services. Your licence fee is a flat fee, but does not entitle you get all the channels you'd like to watch (although frankly, your not missing all that much on most of the others). If you want more channels, then the easiest thing to do is try Freesat.


MikeB's 2,579 posts

Karen: It is fair to say that most people living within range of a Freeview light transmitter who desire more than the basic channels will by now have purchased satellite receivers or have additional aerials pointing to a main transmitter. It could be argued that it would be a gross waste of licence payers' money to simulcast the satellite services on Freeview light transmitters with few, if any, viewers actually watching the extra channels.

KMJ,Derby's 1,811 posts
Select more comments
Your comment please