Four million homes in Yorkshire, West Midlands "go digital" tonight

Brian Butterworth published on UK Free TV
Tonight, the number of homes with
digital
-only
reception
in the UK goes from one half (47.3%) to two thirds (62.5%).
Viewers in the
West Midlands
and most of
Yorkshire
that use the
Brierley Hill
,
Emley Moor
,
Fenton
,
Idle
,
Keighley
(and their
relay
transmitters) will have no
analogue
television from Wednesday 21st September 2011. Unless you use
cable
or
satellite
to watch television, if you don't use a Freeview box or set, your screen will be blank.
Most people need only perform a "full retune" on their Freeview box or TV, but it would be impossible with 4,002,886 homes covered by the transmitters, for no-one to have a problem.
From Wednesday 21st September 2011 you MUST have a digital television device to watch TV. If you do not have a digital receiver, from Wednesday will have a blank screen.
Do not expect a terrestrial television service from midnight until 6am - or a late as lunchtime on relay transmitters (see below)
.
Switchover help scheme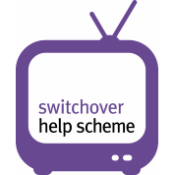 If you are over 75, get (or could get) Disability Living Allowance, Attendance Allowance, Constant Attendance Allowance or mobility supplement; or have lived in a care home for six months or more; or are registered blind or partially sighted and need assistance, please see
The Switchover Help Scheme
.

Cable and satellite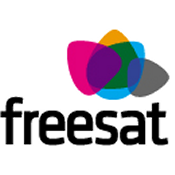 Cable (Virgin Media) and satellite (
Sky
,
Freesat
,
fSfS
) viewers are not affected by the changes. Remember, however, that you may be using analogue TV to watch on a second or third set and it might need a Freeview box.
Existing "full" Freeview users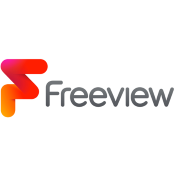 If you already use Freeview, and can receive all the
channels
now, check your TV or box is not listed here -
TVs and boxes that do not support the 8k-mode
. If it is, you will need a new Freeview box.
If you are not on the list, you should
scan
your box from around 6am.
When you now rescan, you MUST do a "first time installation" or "factory reset" scan (sometimes called "shipping state"), not a simple "add channels"
. Do the procedure you did on "national retune day", September 30th 2009, see
Freeview Retune - list of manuals
.
If you can't recall the procedure or find the manual, please see
generic clear and rescan procedure
.
If you scanned during the first phase of
switchover
on Wednesday 7th September 2011 - you will have to do it again on Wednesday 21st September 2011.
Using Freeview with Windows Vista
Please see
Switch over and PC-based systems
because you need some
updates
for your system to work.
Boosters and amplifiers
If you live close to the
transmitter
, you may have to disconnect any "boosters" from your
aerial
system.
The new, more powerful digital signals may overload any amplifiers and result in no reception!
When looking for them include a check for distribution amplifiers,
loft
boxes, set back amplifiers, bypass Amplifiers, hidden
masthead
amps in a loft space and any dodgy active splitters.
For full details, see:
Freeview signals: too much of a good thing is bad for you
.
Homes without Freeview now have Freeview Light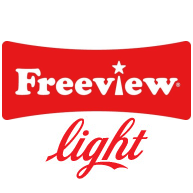 If you had no Freeview service before, you will have the BBC channels digitally from Wednesday 7th September 2011. This is a single
multiplex
of the BBC channels (radio, television and text) for most people.
However, if you were on the fringes of reception from one of the main
Freeview transmitters
, you will now get all the Freeview channels.
If you didn't get this limited Freeview service on 7th September 2011 then you may need a new aerial.
If you are served by a public service (relay) transmitter, which are:
In Yorkshire,
Addingham
(3pm),
Armitage Bridge
(noon),
Batley
(9am),
Beecroft Hill
(7.30am),
Blackburn In Rotherham
,
Bradford West
(noon),
Calver Peak
(noon),
Cleckheaton
(noon),
Conisbrough
,
Cop Hill
(9am),
Copley
(9am),
Cornholme
,
Cowling
(noon),
Cragg Vale
(3pm),
Cullingworth
(noon), Edale,
Elland
,
Grassington
(9am),
Hagg Wood
(9am),
Halifax
(9am),
Headingley
(9am),
Hebden Bridge
(9am),
Heyshaw
,
Holmfield
(3pm),
Holmfirth
(noon), Hope (noon),
Keighley Town
(9am),
Kettlewell
(noon),
Longwood Edge
(3pm),
Luddenden
(noon),
Lydgate
(9am),
Millhouse Green
,
Oughtibridge
(noon),
Oxenhope
(3pm),
Primrose Hill
(9am),
Ripponden
(noon),
Shatton Edge
(noon), Skipton (9am),
Skipton Town
(noon),
Stocksbridge
(9am),
Sutton in Craven
(9am),
Tideswell Moor
(noon),
Todmorden
(noon), Walsden (1pm),
Walsden South
(4pm),
Wharfedale
(9am),
Wheatley
or
Wincobank
(noon).
In the West Midlands and use the
Allesley Park
(noon),
Brailes
(9am),
Bretch Hill
(noon),
Bridgnorth
(9am),
Cheadle
(9am),
Earl Sterndale
,
Edgbaston
(9am),
Gib Heath
(noon),
Gravelly Hill
(3pm),
Haden Hill
(9am),
Hamstead
(9am),
Harborne
(noon),
Hartington
(3pm),
Ipstones Edge
(noon),
Ironbridge
(noon),
Kenilworth
,
Kidderminster
(9am),
Kinver
(noon),
Leamington Spa
(9am),
Leek
(9am),
Long Compton
(noon),
Oakamoor
(noon),
Perry Beeches
(noon),
Queslett
,
Redditch
(9am),
Repton
(3pm),
Rugeley
(noon),
Tenbury Wells
(9am),
Turves Green
(noon),
Whittingslow
(noon),
Winchcombe
,
Winshill
(9am) or
Woodford Halse
...you now need, from around from 6am (unless shown otherwise) on 21st September 2011 to rescan, and you will get a second Multiplex with ITV 1,
ITV 2
, ITV 1 +1,
Channel 4
,
Channel 5
, Channel 4+1, E4 and
More4
.
And that's your lot if you have a
standard
Freeview
receiver
, see
Freeview retune - poor public service transmitters
.
You may wish to
install
Freesat for more channels, see
Compare Freeview Light and Freesat TV
.
Everyone who has digital-only
terrestrial
TV now has the ability to receive
Freeview HD
, see below.
Digital regional overlap
The old analogue TV signals provided lots of nations and regions for the public service channels, and these have large areas of overlap.
The old low
power
digital TV signals were at very low levels and reception of signals from more than one transmitter was a rare event.
All Freeview boxes automatically scan the available broadcast frequencies looking for channels, and they do this from
C21
to C69. Older Freeview boxes will, if a duplicate version of a channel is found whilst scanning, such as another BBC One
region
, placed it in the 800-899 channel range.
Some of the latest Freeview boxes will pick the strongest signals for the "primary" number positions, and some will detect the different regions providing a choice when you perform a "scan for channels".
The 800-899 is easy to access by pressing CH- from 1, and in most programme guides is just a single scroll up.
For more details, see:
Digital Region Overlap
Freeview HD
Freeview HD will start on Wednesday 21st September 2011 from Brierley Hill, Emley Moor, Fenton, Idle, Keighley and all the relay transmitters. You will need a Freeview HD - DVB-T2 receiver to watch the channels.
An HD "Ready" TV set with Freeview is not enough
.
Comments
Wednesday, 21 September 2011

Simon Richards: BT Vision boxes have "MPEG4" but not "DVB-T2" so you won't see any HD channels from it.

Briantist's 38,908 posts

Just wondered if our situation is the norm.. Live in Sheffield 6... The 'no signal' was on TV screen this morning on every channel.. Have been trying throuout the day and we still have nothing. Have done the retune thingy 3 times...

Anne's 1 post

Am on the Addingham transmitter and have just got a Freeview box for daughter's TV and am getting channels as listed above. Is there any way of getting further channels with a different ariel and if not will we ever get the additional channels. Still feel like a 2nd class citizen having only had access to 4 terrestrial channels previously. Have Sky, but why should we have to pay for multi-room for a second watcher in the house to get a decent choice of channels. Is it possible to have Freesat and Sky and watch them at the same time.

Carol's 1 post
Carol's:
map
C's Freeview map
terrain
C's terrain plot
waves
C's frequency data
C's Freeview Detailed Coverage

Les Nicol: To be fair, the Digital UK leaflets do show ALL optons: Freeview, fSfS, Freesat, Sky, Virgin, BT Vision and TUTV. http://www.digitaluk.co.u….pdf .

Briantist's 38,908 posts

Anne: I would have a look at TVs and boxes that do not support the 8k-mode | ukfree.tv - independent free digital TV advice to check your equipment is not listed. Otherwise you might need to see Freeview signals: too much of a good thing is bad for you | ukfree.tv - independent free digital TV advice .

Briantist's 38,908 posts

Carol: You won't get any more Freeview channels, so yes, using Freesat with your existing dish is probably the best way to get more channels. See Compare Freeview Light and Freesat TV | ukfree.tv - independent free digital TV advice .

See also Will there ever be more services on the Freeview Light transmitters? | ukfree.tv - independent free digital TV advice .

Briantist's 38,908 posts

KB Aerials Sheffield : I've spent a lot of time in TV control rooms, and after a short period of time it just becomes "screens with stuff on them", as you only hear the sound if you make a special effort to pick out a service to monitor it.

After a while, seeing many channels on many screens the actual idea of watching a single channel seems .. bizarre.

I remember being in the BT Tower MCR and thinking that it all seems like a giant computer game where you just have to keep it all working and make sure it works again as quickly as possible if anything goes wrong...

Briantist's 38,908 posts
KB Aerials Sheffield
7:50 PM
Sheffield

I wondered what your background was Brian

Ann - most of of S6 is covered by the crosspool transmitter (not saying that point blank - some houses are on Emley Moor)

Like Brian said check to see if your tv or box isnt on the list that is expected to fail

If your still struggling - give me a ring I can check it out for you im around the city centre and then Grenoside tomorrow 07946481125 - Keith KB aerials Sheffield


KB Aerials Sheffield's 274 posts
KB's:
map
K's Freeview map
terrain
K's terrain plot
waves
K's frequency data
K's Freeview Detailed Coverage
Thursday, 22 September 2011

Did the Arquiva B power increase from Winter Hill Tx happen on 21 Sep 2011 ? I had expected an improvement to my Freeview ITV4 signal, but have not noticed any difference yet

John Tupper's 3 posts

John Tupper: Not sure, many people are reporting that it much better, others not. The "official" date is next week.

It could just be the removal of interference from Sutton Coldfield on the same frequency has increased coverage.

I would hang on for another week and see what happens.

Briantist's 38,908 posts
Select more comments
Your comment please