Switchover starts in Berkshire and North Hampshire

Brian Butterworth published on UK Free TV
This week sees the first stage of the digital television switchover for 483,600 homes in Berkshire and North Hampshire.

From 6am Wednesday 8th February 2012, you must perform a "first time installation" retune (sometimes "Factory Reset" or "Shipping Condition") on your Freeview box or television set if you use the Hannington full service Freeview transmitter.

This is because the old low power "multiplex 1" BBC service (on C50) will be replaced by the high power BBCA multiplex on the old analogue BBC TWO frequency, C45.

On Wednesday 8th February 2012 if you use the Aldbourne (6am), Alton (9am), Chisbury (6am), Hemdean (9am), Hurstbourne Tarrant (6am), Lambourn (12:30pm), The Bournes (noon), Tidworth (9am) relay transmitters you will be able to receive the BBC Freeview services (with the exception of HD) for the first time, and you will no longer be able to view BBC TWO on analogue.





You MAY find that old equipment will no longer work - see TVs and boxes that do not support the 8k-mode

Another common problem at switchover is the increase in signal from 10/20kW to 50kW will overload amplifiers and over-the-top aerial installations. If this is the case you will have to remove the booster or amplifier from the system, or perhaps fit an attenuator if you have no amplification. - see Freeview signals: too much of a good thing is bad for you.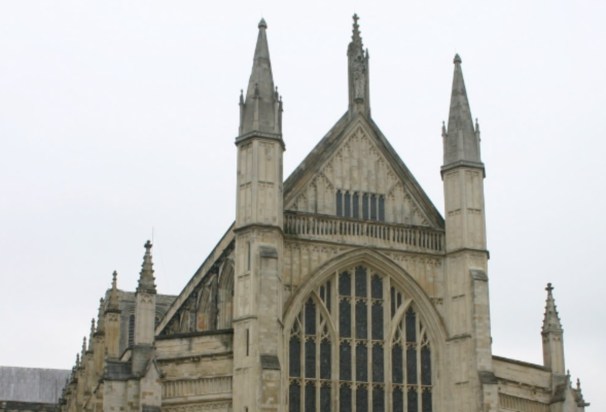 On Wednesday 22nd February 2012 will see the second stage of switchover, which provides the final Freeview configuration, including Freeview HD for all transmitters in this region.

On this date, you will need, once again, to do a "first time installation" as indicated above.

If you are over 75, you should already have been supplied new equipment by the Switchover Help Scheme.
Comments
Tuesday, 7 February 2012
M
Mark Fletcher
10:31 PM
Halifax

Not long to go now folks,i predict the BBC2 analogue signal will be switched off around 0005 hours (12.05am) on Wed 8 Feb 2012,straight after the first of two Rubicon episodes has finished transmission,plus the lower powered pre-digital Mux1 multiplex also will be switched off too almost immediately soon afterwards.Viewers wanting to watch the second following episode of Rubicon will be disappointed as they will have to miss most of that programme to enable the DSO1 process to complete itself.

Mark Fletcher's 673 posts
Mark's:
map
M's Freeview map
terrain
M's terrain plot
waves
M's frequency data
M's Freeview Detailed Coverage

Mark Fletcher: I expect that BBC TWO analogue will close at the break to BBC News at 0050, as this has been the usual timing at most other transmitters.

Given that the transmitter has been already tested in the final digital configuration 21st November 2011, there isn't actually much work to do on the main transmitter tonight.

The BBCA multiplex is usually up and running very soon, but the service isn't guaranteed to work until 6am to allow for testing and fixing.

Briantist's 38,899 posts
Wednesday, 8 February 2012

Still here with me at 0054 ??

Dave's 126 posts
Dave's:
map
D's Freeview map
terrain
D's terrain plot
waves
D's frequency data
D's Freeview Detailed Coverage

Dave: You must be watching a different transmitter, the Hannington analogue services went at about 00:06 (BBC One)-00:18 (Channel 4). Unless you mean digital Mux 1 is still running, which I can't actually check - it's too weak, via my Crystal Palace aerial, to tune into. There's a bit more signal on C50 than on C46, and substantially more than on C45, so I assume Mux 1 is still running even though signal quality is shown as 0% for all those channels.

In your area, Hangleton, Brighton Central and Newhaven use the same channels for BBC One and BBC Two analogue as Hannington did up until today.

Mike Dimmick's 2,486 posts

OK thanks yes I got that wrong :(

Dave's 126 posts
Dave's:
map
D's Freeview map
terrain
D's terrain plot
waves
D's frequency data
D's Freeview Detailed Coverage

Mike Dimmick: The BBC's system is now showing "Analogue BBC ONE Off Air DSO related from 0006 today to 0303 today BBC".

Briantist's 38,899 posts

I have retuned and can get all the usual freeview channels except BBC1/2/3. BBC4 is there as are all of ITV etc.

Bill's 2 posts

Bill: There will be work going on throughout the day until at least 3pm so you may need to try resetting again later today or tomorrow.

Matt's 21 posts
Matt's:
map
M's Freeview map
terrain
M's terrain plot
waves
M's frequency data
M's Freeview Detailed Coverage

Bill: You should try My Freeview box has no EPG, is blank on FIVE, ITV3, ITV4, ITV2+1, has no sound or the channel line up is wrong | ukfree.tv - independent free digital TV advice if you are using the main transmitter.

Briantist's 38,899 posts

Many thanks for comments. As far as I can tell from the map I am using the Hemdean relay aerial. I will try again later.

Also, has the signal now been boosted? - I have a a signal amplifier and have read that there could be a problem with a too strong signal.

Bill's 2 posts
Select more comments
Your comment please