Switchover starts in Berkshire and North Hampshire

Brian Butterworth published on UK Free TV
This week sees the first stage of the digital television switchover for 483,600 homes in Berkshire and North Hampshire.

From 6am Wednesday 8th February 2012, you must perform a "first time installation" retune (sometimes "Factory Reset" or "Shipping Condition") on your Freeview box or television set if you use the Hannington full service Freeview transmitter.

This is because the old low power "multiplex 1" BBC service (on C50) will be replaced by the high power BBCA multiplex on the old analogue BBC TWO frequency, C45.

On Wednesday 8th February 2012 if you use the Aldbourne (6am), Alton (9am), Chisbury (6am), Hemdean (9am), Hurstbourne Tarrant (6am), Lambourn (12:30pm), The Bournes (noon), Tidworth (9am) relay transmitters you will be able to receive the BBC Freeview services (with the exception of HD) for the first time, and you will no longer be able to view BBC TWO on analogue.





You MAY find that old equipment will no longer work - see TVs and boxes that do not support the 8k-mode

Another common problem at switchover is the increase in signal from 10/20kW to 50kW will overload amplifiers and over-the-top aerial installations. If this is the case you will have to remove the booster or amplifier from the system, or perhaps fit an attenuator if you have no amplification. - see Freeview signals: too much of a good thing is bad for you.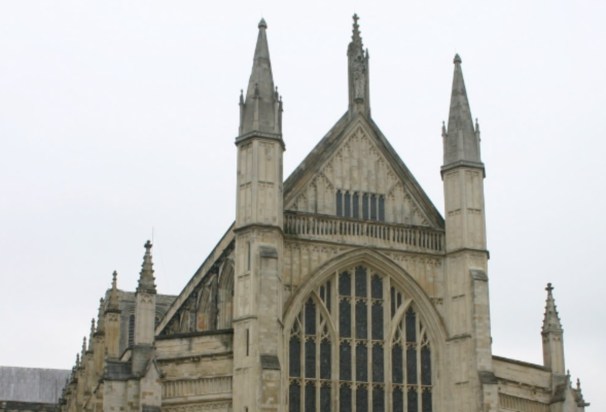 On Wednesday 22nd February 2012 will see the second stage of switchover, which provides the final Freeview configuration, including Freeview HD for all transmitters in this region.

On this date, you will need, once again, to do a "first time installation" as indicated above.

If you are over 75, you should already have been supplied new equipment by the Switchover Help Scheme.
Comments
Thursday, 9 February 2012
D
David
10:11 AM
Stockbridge

Briantist: Before switchover, BBC2 analogue was fine. I've also looked at the single frequency interference posts.
My arial signal is going into my Sky box, and then the RF out is taken back into the loft to a distributor box. I've tried byu-passing the sky box and I have the same issue. Secondly, the arial must be receiving the new BBCA Mux since my other freeview device (SOny Bravia) is working fine.

David's 5 posts
David's:
map
D's Freeview map
terrain
D's terrain plot
waves
D's frequency data
D's Freeview Detailed Coverage

For a number of months prior to switchover, I have been suffering continual loss of the BBC MUX1 channels overnight, requiring a manual re-scan of channel 50 to recover these channels.
I discovered this only happens if the digibox is left on standby overnight - if it is left switched on, the channels are not lost. No other channels on any other multiplex have been affected. I was hoping that the switch from MUX1 on channel 50 to BBCA on channel 45 and the increase in power from 20KW to 50KW might resolve this. I performed the required DSO re-tune at about 6PM last night. My digibox reported the signal strength as 'Very Good' for channel 45 (previously, channel 50 was reported as just 'Good'), and all channels on all multiplexes were available. For good measure I performed a complete re-tune again at just before midnight. All channels on all multiplexes were available prior to switching the digibox to standby. This morning, on switching the digibox on, the BBCA multiplex channels have been lost. Does this indicate a fault with the digibox? If so, why would it be restricted to one multiplex?
I live in the Winnersh area of Wokingham.

Adrian's 56 posts

Adrian: Any TV or box that loses channels overnight is always usually because it has picked up more channels than its memory is capable of storing, the only way to get over the problem being to carry out a "factory re-set", sometimes called "default setting" or "first time installation" depending on the brand of equipment, this action being followed by carrying out another auto-scan.

The alternative way of achieving the same thing albeit not so guaranteed, is by the lengthy process of going through the complete channel list deleting duplicates of channels already stored as well as others not required, this obviously done on the same day as the re-scan had taken place.



jb38's 7,179 posts

Adrian: Just to add, that although I realise that difficulties have been experienced by a number of people after last nights switchover at Hannington, what I have said is based on you having stated that the problem has been experienced over a few months.

jb38's 7,179 posts

JB38: Thanks, I'll try out your suggestions to see if they help.

Adrian's 56 posts

Having problems with one freeview box that won't tune to BBC1 or BBC2 - lots of digital break-up. All other channels ok though. I have another freeview box that has re-tuned ok an all channels.The freeview box in question worked perfectly well before the transmitter changes, but it may be a bit old (it's a Thompson DHD4000). I'm apparently in a "problem" reception area for the Hannington transmitter: I live in north-west Winchester (SO22 post code). Any ideas?

Duncan Eves's 2 posts

Duncan Eves: I would really advise you to bide your time for just now but every now and again try to tune in Mux Ch45, as various problems with switchover have been experienced at the station and these are in the process of being rectified, needless to say that because its an unforeseen problem no time factor can be given as to when it will be sorted out.

jb38's 7,179 posts
Friday, 10 February 2012
D
David
8:09 AM
Stockbridge

Duncan Eves: I live fairly close to you (SO20) and I had very similar issues - ie. all channels on the new BBCA Mux (Ch45) were lost on my WharfedaleLCD 2010AF (ie. BBC1, BBC2, BBC3, BBC News etc.). Prior to this, my BBC 2 analogue was fine (which used this same frequency prior to the switchover). I eliminated my aerial, since my Sony Bravia has no problems. I eliminated my Sky+ box, by by-passing it. I eliminated my amplified distribution box in the loft, by bypassing that. I resolved it by using a spare free view set-top I have (Panasonic - more than 10 years old) which had not problems. I'm deducing my Wharfedale has the 2k-mode issue. I'm not convinced the list of effected tv's with this issue is meant to be absolutely complete. I agree though, sit tight and see what happens.

David's 5 posts
David's:
map
D's Freeview map
terrain
D's terrain plot
waves
D's frequency data
D's Freeview Detailed Coverage

JB38:

I performed a 'first time installation' of the digibox last night. I noticed that it had duplicated BBC 4 and the BBC Radio channels on channels 801 to 813. It certainly did not do that priot to the DSO. I checked BBC4 in these channels, and it seemed to have got it from the multiplex broadcast on channel 43, IIRC.
I re-scanned again a number of times, just to check that this wasn't a 'one-off', and it still found them each time.
I deleted all these channels, and a few extra ones like Top-up TV and some other channels you need to pay to view. I deleted about 20 or so channels in total. I switched the box to standby just after midnight.
Switching the box on this morning, the BBC channels seem to be there. So, hopefully, I've found workable solution to the problem.
to standby. Thanks!

Adrian's 56 posts

Adrian: For these two weeks, BBC Four, CBeebies, BBC Parliament and the radio stations are being broadcast from their old location on Mux B, C46, as well as from the new location on BBC A.

The BBC could have closed Mux B at stage 1 if it weren't for having subleased capacity to BT to carry Sky Sports 1 and 2. These will move to ArqB/Mux D at stage 2, but turning off Mux B now would leave them homeless. They don't want to produce a special version of Mux B just for sites switching over, that only carries the sublet channels!

Mike Dimmick's 2,486 posts
Select more comments
Your comment please