Switchover starts in Berkshire and North Hampshire

Brian Butterworth published on UK Free TV
This week sees the first stage of the digital television switchover for 483,600 homes in Berkshire and North Hampshire.

From 6am Wednesday 8th February 2012, you must perform a "first time installation" retune (sometimes "Factory Reset" or "Shipping Condition") on your Freeview box or television set if you use the Hannington full service Freeview transmitter.

This is because the old low power "multiplex 1" BBC service (on C50) will be replaced by the high power BBCA multiplex on the old analogue BBC TWO frequency, C45.

On Wednesday 8th February 2012 if you use the Aldbourne (6am), Alton (9am), Chisbury (6am), Hemdean (9am), Hurstbourne Tarrant (6am), Lambourn (12:30pm), The Bournes (noon), Tidworth (9am) relay transmitters you will be able to receive the BBC Freeview services (with the exception of HD) for the first time, and you will no longer be able to view BBC TWO on analogue.





You MAY find that old equipment will no longer work - see TVs and boxes that do not support the 8k-mode

Another common problem at switchover is the increase in signal from 10/20kW to 50kW will overload amplifiers and over-the-top aerial installations. If this is the case you will have to remove the booster or amplifier from the system, or perhaps fit an attenuator if you have no amplification. - see Freeview signals: too much of a good thing is bad for you.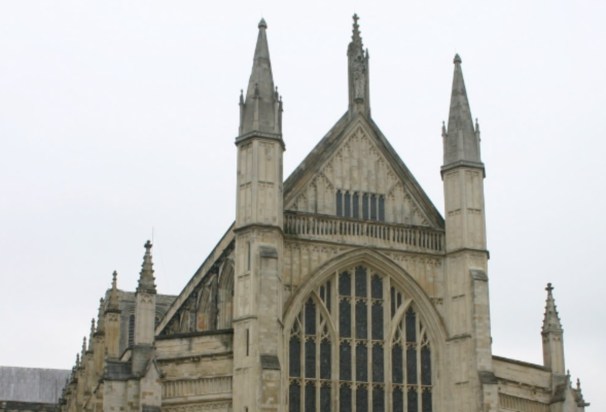 On Wednesday 22nd February 2012 will see the second stage of switchover, which provides the final Freeview configuration, including Freeview HD for all transmitters in this region.

On this date, you will need, once again, to do a "first time installation" as indicated above.

If you are over 75, you should already have been supplied new equipment by the Switchover Help Scheme.
Comments
Friday, 10 February 2012

Mike:

Ok, why those explains those channels on 801 - 813.

Thanks.






Adrian's 56 posts

David: If you don't get the channels at all, it could be a 2K issue. Break-up usually has other reasons, although it could be the box tuning in a different transmitter (usually Crystal Palace or Rowridge) because it can't understand the 8K transmission from Hannington.

Otherwise, break-up is explained either by tuning in the wrong transmitter - this is usually because the box has a dumb tuning process which just stores the first version of channels it finds, when scanning from low frequencies to high - or by having too much signal. I wouldn't really expect too much signal to be the problem for you, as Hannington has had only a modest power increase in your direction, but if it was close to the maximum it could handle, it could explain the problem.

Digital UK's prediction for your postcode is 100% of locations served, across the board (even for the old low-power services), which usually indicates that signal levels are too high when using equipment similar to that assumed in the prediction.

Different equipment does have a different maximum level it can handle without distorting the signal, perhaps the Sony has more headroom than the Wharfedale?

Mike Dimmick's 2,486 posts

Adrian: Thanks for the update regarding your problem, which I will say is one that quite a number of people have suffered from after having carried out an auto-tune when residing in an area where more than one station can be picked up, this unfortunately applying right across the Central belt of England, or alternatively another reason being because they have carried out repeated re-scans in an attempt to obtain channels lost, then only to lose them again because what has been found has taken the total number beyond the memory capacity of the tuner.

Some TV / boxes (later Panasonic's to name but one) have a facility whereby that after a re-scan a choice box comes on where you can choose the region you require, and once selected it deletes any channel out with the region chosen, but its not a foolproof system and doesn't always work correctly in certain circumstances.

Although you seem to have ironed out the problem for now this is unfortunately liable to get upset again on the 22nd Feb when a re-tune is required because of channel changes, I would therefore suggest that rather than auto-tune you carry out another re-set followed a "manual" tune of the six muxes involved, as this will guarantee that you don't get a surplus of channels.

Channels required are: 45 - 42 - 39(HD)- 41 - 44 - 47, but remember do not do this until 22nd.

jb38's 7,179 posts
Saturday, 11 February 2012

Lee Ambler: Wait till the 22nd and in the meantime checkout the digitaluk postcode checker trade view. A transitional system is operating until DSO2

mrdtv's 321 posts
Sunday, 12 February 2012

After switchover unable to get bbc2 before stitch over getting message saying it was taking place on the 8th and retune tha date now getting message to do retune in march which we think is row ledge transmitter when it has always been hanging ton any advice please

Rf's 1 post
Mrs J. Simmons
9:04 PM
Camberley

I have 3 new TV's and a new Digital Box. For ages I couldn't pick up ITV 1. I retuned on 8.02.12 and on that day I could watch ITV 1. The next day it was scrambled and unwatchable. Now the Freeview channels go from BBC2 to ITV 3. This is only on my Lounge TV. My 2 other TV's pick up ITV 1 on Freeview. My Post Code is GU16 9XY Why? !!/?

Mrs J. Simmons's 1 post
Mrs's:
map
M's Freeview map
terrain
M's terrain plot
waves
M's frequency data
M's Freeview Detailed Coverage
Monday, 13 February 2012

Mrs J. Simmons: I think that you'll have to wait until next Wednesday. Others are reporting the same issue.

You could perhaps try bringing one of your other TVs to the lounge and connecting it to the aerial that the main lounge TV is normally connected to.

Dave Lindsay's 5,724 posts
Saturday, 18 February 2012
C
CHRIS EDWARDS
8:46 AM
Sandhurst

Our tvs have been unwatchable at times , are we due any refund/compensation on our licence ?

CHRIS EDWARDS's 1 post
CHRIS's: ...

Chris Edwards: The TV Licence does not guarantee reception of TV signals, nor does it provide for support to rectify any issues! If it did, then it would be higher, and I certainly cannot agree with that.

Dave Lindsay's 5,724 posts
Wednesday, 22 February 2012

BRIANTIST. Many thanks for all your help,the grandchildren are soooo happy.I was in despair about the magic eye,but yes it really does work.Thank you again.

maureen williams's 3 posts
Select more comments
Your comment please