Switchover starts in Berkshire and North Hampshire

Brian Butterworth published on UK Free TV
This week sees the first stage of the digital television switchover for 483,600 homes in Berkshire and North Hampshire.

From 6am Wednesday 8th February 2012, you must perform a "first time installation" retune (sometimes "Factory Reset" or "Shipping Condition") on your Freeview box or television set if you use the Hannington full service Freeview transmitter.

This is because the old low power "multiplex 1" BBC service (on C50) will be replaced by the high power BBCA multiplex on the old analogue BBC TWO frequency, C45.

On Wednesday 8th February 2012 if you use the Aldbourne (6am), Alton (9am), Chisbury (6am), Hemdean (9am), Hurstbourne Tarrant (6am), Lambourn (12:30pm), The Bournes (noon), Tidworth (9am) relay transmitters you will be able to receive the BBC Freeview services (with the exception of HD) for the first time, and you will no longer be able to view BBC TWO on analogue.





You MAY find that old equipment will no longer work - see TVs and boxes that do not support the 8k-mode

Another common problem at switchover is the increase in signal from 10/20kW to 50kW will overload amplifiers and over-the-top aerial installations. If this is the case you will have to remove the booster or amplifier from the system, or perhaps fit an attenuator if you have no amplification. - see Freeview signals: too much of a good thing is bad for you.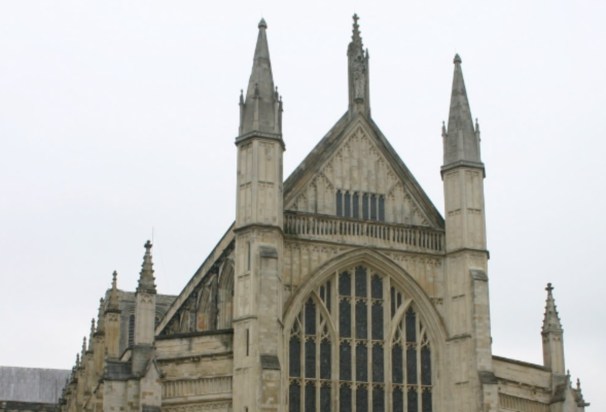 On Wednesday 22nd February 2012 will see the second stage of switchover, which provides the final Freeview configuration, including Freeview HD for all transmitters in this region.

On this date, you will need, once again, to do a "first time installation" as indicated above.

If you are over 75, you should already have been supplied new equipment by the Switchover Help Scheme.
Comments
Sunday, 26 February 2012

maureen williams: Always happy to have helped.

Briantist's 38,899 posts
Wednesday, 28 March 2012

Hi,
All of our tv's are less than a year old and we have had multiple visits from a local aerial installer, initially pointing our aerial at Oxford, prior to the switchover, which had a good signal. Since the switch over our signal has completely degraded. The aerial guys have resited the aerial to Hannington which has a lot stronger signal on initial tuning, but then degades with loss of channels and degraded picture quality. I live in Ashmansworth, Newbury, and wondered if you could tell me if the Hannington Aerial switchover is complete and what issues my signal may be suffering from, considering friends of mine in Newbury and Andover seem to be suffering from exactly the same problems.
Many thanks.

Nigel Smith's 1 post

Nigel Smith: The situation with Hannington is that the Commercial (COM) multiplexes remain on low power as Guildford is presently using the same channels until its switchover.

On 4th April, ArqA multiplex which carries Pick TV and others and is on C44 will go on to its full final power.

Two weeks later on 18th April, SDN (ITV3 etc) and ArqB (Yesterday etc) will go on to their full final power.

Which channels is it that you're having issues with?

I should point out that a similar situation is in play at Oxford; its COMs are on low power until 18th April.

Note that the full final transmission power of the COMs from Oxford and Hannington will be half that of their respective Public Service Broadcaster (PSB) muxes.

The PSBs being BBC, ITV1, ITV2, Channel 4, E4, More 4, Channel 5, HD and a few others.

Dave Lindsay's 5,724 posts
Sunday, 8 April 2012

I have two new Tvs(Samsung purchased in the last year) The one upstairs is receiving all the channels really well but the downstairs one is not receiving BBC1 nor BBC 2. A message appears telling me to check the aerial connections. They all seem fine. What should I do to retune for the two missing channels?

Help or info on how to retune please.

Annie's 1 post
Annie's:
map
A's Freeview map
terrain
A's terrain plot
waves
A's frequency data
A's Freeview Detailed Coverage
Monday, 9 April 2012
Saturday, 14 April 2012

North Winchester area. Experiencing some digital breakup on BBC ONE, especially at lunchtimes, but at other times as well. Never used to happen before the switchover.
I have a new TV with built-in Freeview and also an older TV attached to a Sharp Freeview recorder. The breakup happens on both units. Is the signal at full strength yet?

Duncan Eves's 2 posts

Duncan Eves: Can you please have a look at the Freeview signals: too much of a good thing is bad for you | ukfree.tv - independent free digital TV advice page?

Briantist's 38,899 posts
Wednesday, 18 April 2012

I have retuned my tv freeview box so many times, it became really bad last night when i could not receive any channels at all, some days I can receive some channels, the next day they are gone - at the moment there is no BBC1 or BBC2 in fact no BBC at all, just a note across the screen saying invalid entry. My tv's were ok before the changeover, will it ever be fixed as I am despairing at having to do this daily. Is this happening to anyone else?

Rosie Bliss's 1 post

Rosie Bliss: To quote Albert Einstein "Insanity: doing the same thing over and over again and expecting different results. "

Freeview was turned off last night from midnight to 6am, so you would not have any service.

Please perform a "factory reset" - see the Five million London homes must 'full retune' when switchover ends on 18th April | ukfree.tv - independent free digital TV advice page for full details.

Briantist's 38,899 posts
Monday, 25 June 2012

I paid almost £2000 for an integrated Sony Digital tv about 10 tears ago. Due to the switchover my tv has become obsolete in that I can no longer get BBC1 or BBC2. I can get Russia Today and Gay Rabbit but not the BBC. How ridiculous and morally wrong is this? So the previous Government set up a non profit making organisation, Digital UK which cannot pay compenation to those who had a Digital TV which was working just fine and now haven't. Redress should be paid by the Government. Has anyone else got the same problem?

Ian Harrison's 1 post
Select more comments
Your comment please