Transmitter map updates are coming - soon

Brian Butterworth published on UK Free TV
I am using a Amazon Elastic Compute Cloud (Amazon EC2) - High-CPU Extra Large Instance to perform the calculations more quickly than my own PC can manage and without slowing down the main UK Free TV server.

7 GB of memory, 20 EC2 Compute Units (8 virtual cores with 2.5 EC2 Compute Units each), 1690 GB of local instance storage, 64-bit platform

The first stage has been to import several sources of height information - including Ordinance Survey, which has resulted in a much more accurate. Here is an example - the level of brightness in the red has the height in meters encoded: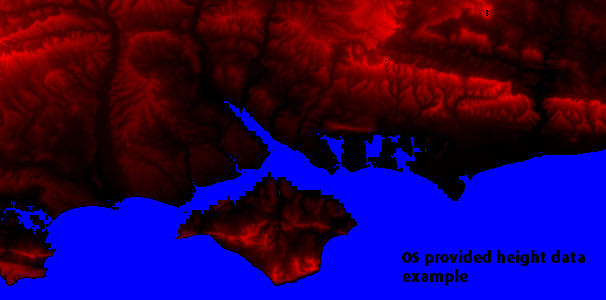 The second (and high CPU stage) which is operating at the moment, is to take each transmitter location and each operating height from each transmitter and calculate the locations where an aerial 10 meters above ground has a line-of-sight to the transmitter. Here is an example: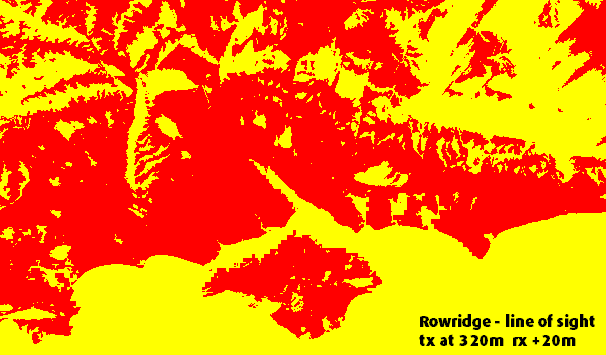 The next function is to take the 3D radiation patterns from the BBC FOI data and create maps of each of these, for example.




The next stage, which I hope will complete shortly, will be to combine all these bits of information into a single graphic for each multiplex from each transmitter.

Finally, I will change the interface on the mapping pages to allow viewing the coverage areas for each multiplex.

I am also considering adding the Saorview transmitters to the maps.

As usual, I will be interested in any comments.
Comments
Friday, 17 February 2012

david: Thanks very much. Yes, this will be for all maps - when it's all completed. The pages showing for Ireland (NI and RoI) now show the new overlay format - see Digital TV transmitters in Ireland - update | ukfree.tv - independent free digital TV advice .

Briantist's 38,906 posts

Pedro dd: Thanks very much, I hope you like the finished results.

Briantist's 38,906 posts
Saturday, 18 February 2012

Nice one Brian,come up with the goods again!!

Des Collier's 171 posts
Sunday, 19 February 2012

How to get a signal in the Peak District, namely "Whatstandwell".

Mick Shearer's 1 post

Mick Shearer: What services are you refering to regarding getting a signal? The postcode of the location in question would be usefull in order to do a check of the predicted reception. Generally speaking TV reception is often from Bolehill on the PSB muxes only. Regarding DAB radio the Bolehill transmitter is listed for inclusion in the plan for Derbyshire. When completed this will deliver the BBC national multiplex, and should also carry the proposed Derbyshire multiplex in the event of it actually coming on air!

KMJ,Derby's 1,811 posts
Sunday, 26 February 2012

Josh Welby: Done. TV regions overview map | ukfree.tv - independent free digital TV advice has them.

Briantist's 38,906 posts
Select more comments
Your comment please