Are you really watching free TV in high definition?

Brian Butterworth published on UK Free TV
You need to ask yourself a series of questions if you want to be sure you are taking advantage of the free HD TV channels.

Given that, in the current week, ITV 1 HD gets only 2.6% of total viewing, compared to 36.5% to the channel in standard definition, and that BBC HD gets 1.2% of total viewing compares 26% for comparable channel BBC TWO, it seems that many people are not taking advantage of the improved pictures and sound that can easily be enjoyed.

So, you have to ask yourself five questions:


Q1 Do you have a high definition television set?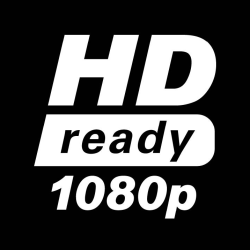 You need to check that your television is actually high definition. Almost all HDTVs are flat screen, but it does not follow that all flat screen televisions are high definition.
The best two clues to look for are the "
HD Ready
" or "Full HD Ready" logos, and also that the television set has HDMI connectors.
If you have the manual for your television set, it may describe HD as "720 line" or "1080 line". If these are not mentioned, you don't have HD and you will need a new television set.
See also
What does "Full HD Ready" actually mean? - ukfree.tv - independent free digital TV advice
Q2 Does your HDTV have built in Freeview HD or Freesat HD?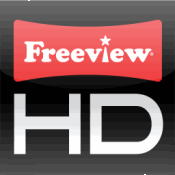 Most HD televisions sold in the UK are "HD Ready", which means that they are capable of showing high definition pictures, but only from an external box.
Some, more expensive, TV sets have
Freeview HD
or
Freesat
HD built in.
If your TV set has the Freeview HD logo, it can receive what are known as "DVB-T2" transmissions, which means you get HD direct from the TV
aerial
connection. If this is the case, see Q4. If the set is "HD Ready with Freeview" it means you can't.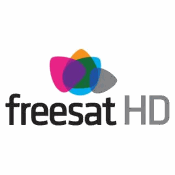 Some high end sets have Freesat HD built in, where you can watch the free high definition channels from
satellite
. For this to work you will have to use the satellite connection on the set. Remember that set will also have standard definition Freeview, so pictures from the normal TV aerial will not be in high definition.
Q3 If your HDTV doesn't have built-in reception - do you have a Freeview HD or Freesat HD box and the correct cables?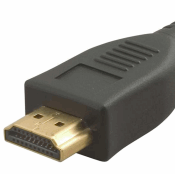 If you have an HD Ready television, you can connect it to an external set-top box to receive either Freeview HD or Freesat HD.
You must make sure that you connect the box to the television set using an HDMI
cable
. If you use a
SCART
lead you won't have HD.
Q4 Do you remember to switch to the HD versions of BBC One, ITV 1 or Channel 4
You do not automatically get to watch BBC One, ITV 1 (or STV) or
Channel 4
in HD.
You must select the special channel numbers for these
services
, as the usual channel numbers (1, 3, 4 and 8 on Freeview, 101, 103, 104 on satellite) will only show in standard definition.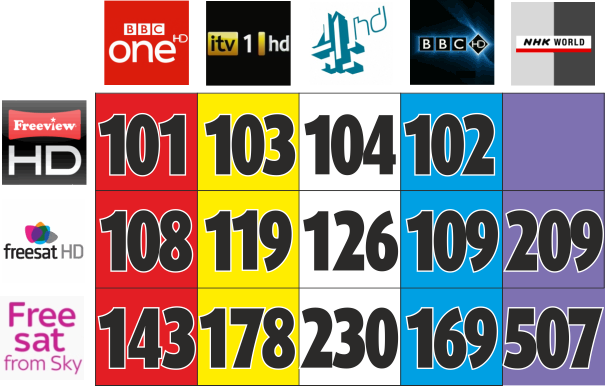 On Freeview HD, 50 must be selected for
BBC One HD
, 51 for ITV1 HD (or
STV HD
), 52 for
Channel 4 HD
(not in
Wales
), 53 for
S4C HD
(Wales only) and 54 for BBC HD.
On Freesat HD, you must choose 108 for BBC One HD, 109 for BBC HD, 119 for ITV 1 HD (or STV HD), 126 for Channel 4 HD and
NHK World
HD is on 209.
On
Sky
HD, you have to choose 140 for Channel 4 HD, 143 for BBC One HD, 169 for BBC HD, 178 for ITV 1 HD.
Q5 Is the HD channel actually showing an HD programme?
Only the BBC HD channel has a HD-only schedule. On BBC One HD, ITV 1 HD and Channel 4 HD non-HD programmes are shown "upscaled" to HD resolutions and look better than the pictures on the SD version of the channel.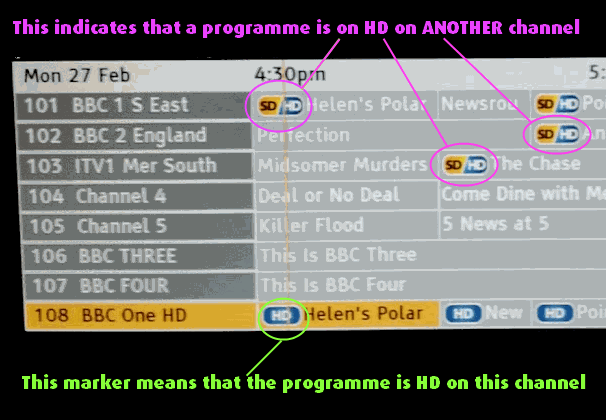 Check in the EPG (usually the INFO or GUIDE button on the remote) to see if the programme that is being shown has an HD marker in the listings.
Comments
Thursday, 1 March 2012

Colin Wardley: Wednesday 27th June 2012. Also see What does "Full HD Ready" actually mean? | ukfree.tv - independent free digital TV advice .

Briantist's 38,908 posts

Your site has a useful listing of programmes we can expect to receive in 6 categories: 1,2,A,B,C,D. How do they relate to the DigUK site where 6 categories are BBC A, D3&4,BBC B, SDN, Arq A, Arq B?

Also, I have no HD signal at all. My aerial receives presently from Lark Stoke where I get 42 SD programmes, whereas the much nearer Wrekin gives me only 18. I've just spent a lot on a LG Freeview HD tv, so I'm disappointed so far.

Colin Hooper's 1 post

Briantist:
Thanks Brian, yes the monitor is connected to the PC via a DVI cable, so all looks good for HD!

Tim CO14's 34 posts

Colin Hooper: At switchover, the transmission mode for all the multiplexes changes. To distinguish between 'before' and 'after' modes, two different sets of names are used: before, we use 1, 2, A, B, C and D; after, we use either PSB1/2/3, COM4/5/6 or the company names BBC A, D3&4, BBC B, SDN, ArqA and ArqB. Legally, in the licences, they actually remain 1/2/A/B/C/D.

The changes are

1 => PSB1/BBC A
2 => PSB2/D3&4
B => PSB3/BBC B
A => COM4/SDN
C => COM5/ArqA
D => COM6/ArqB

Digital UK show Mux B closing and BBC B starting at switchover step 2. This is to accommodate the advance HD network, where a post-DSO-configuration BBC B launched at a limited number of sites (Black Hill, Lichfield, Emley Moor, Pontop Pike, Crystal Palace) in 2009, before those sites switched over. At these sites, 'Mux B' and 'BBC B' are or were in operation at the same time.

The channel line-up is often different for post-switchover configuration due to the increased capacity of, originally, three of the muxes (1, C and D). Mux B is completely cleared to carry HD services. That Mux B change means that the BBC's SD services carried on it before switchover have to move to Mux 1 (PSB1/BBC A), and Sky Sports 1 & 2 move to ArqB, their permanent home.

The commercial muxes have now decided to change to an even higher-capacity mode, which means the line-up on SDN might now be different from Mux A. The process is complete in Wales, allowing identical services in Wales and outside Wales for the first time. (S4C dislodges E4 from D3&4 in Wales, meaning it has to be carried on SDN instead - previously there wasn't enough capacity for E4 and everything else, so CITV and The Zone had to be dropped in Wales to make room.) Once the process is complete everywhere, it's likely some new services will launch outside Wales.

The transmitter pages here should show the correct current configuration for each multiplex. Some sites do show a mix of PSB/COM and company names, and old names - this is where the transmitter is in the middle of switching, or where for technical reasons the new mode has not yet been adopted. If you think there's an error please let us know.

Do make sure that the TV actually carries the Freeview HD logo, not just HD Ready. If you're sure that it does, we really need a full postcode to figure out the problem.

Mike Dimmick's 2,486 posts
T
Tony Hill
4:10 PM
Dorchester

Briantist:

5.1 Sound - my point is that the BBC tout 5.1 sound as a benefit of going HD (and make sure all their previews ARE in 5.1) but rarely deliver it, even though the programme is available in 5.1 as demonstrated when excerpts are shown in HD Preview. Are we being short-changed?

Tony Hill's 65 posts
Tony's:
map
T's Freeview map
terrain
T's terrain plot
waves
T's frequency data
T's Freeview Detailed Coverage
Friday, 2 March 2012

Maybe most people, like me, prefer watching TV without a logo in the top left hand corner !!

If TV stations really want HD to take off perhaps they can remove them.

I will not spend any of my hard earned cash to watch channels that annoy me (even in better picture quality).

I personally would rather stay with standard definition logo free channels that my standard hard drive can record (using fewer bits) and therefore fit more programmes on my hard drive before I need to delete any.

Nedbod's 619 posts

When is BBC HD closing and BBC TWO HD starting up ?

Nedbod's 619 posts

@Tony Hill

You are correct the BBC has a poor record with 5.1 sound. The Carling Cup Final was broadcast in low definition and stereo on BBC. Sky transmitted it in 3D and with Dolby Surround sound.

Infact I understand Sky has spent alot of money to get the best 5.1. They have installed Soundfield microphones at many football stadiums. This has certainly paid of as it adds considerably to the atmosphere.

Also the BBC surround sound has been very poor. They tend to use the front speakers as a stereo pair for the commentry instead of panning it as you should for 5.1.


Trevor Harris's 367 posts
Sunday, 4 March 2012
F
FJC Farrar
2:40 PM
Camberley

BBC broadcast test Card "X" during CH54 Preview to help HDTV set-up which is mostly as always. 5 "Bandwidth" boxes to the right of the little girl are for HDTV - corresponding from the top to resolutions: 1080 X 370, 740, 1057, 1482, 1852 & 2225 lines. 1080p/i HDTVs should reproduce equally "clean" vertical lines for boxes 1 to 4 (25MHz) but CANNOT reproduce the 5th (30 MHz) which is beyond the system spec. To demonstrate the absolute limit of the system, the last box should perhaps have been nearer 1920 lines (26.92 MHz) - but it isn't & legends alongside would have been helpful.

FJC Farrar's 25 posts
FJC's:
map
F's Freeview map
terrain
F's terrain plot
waves
F's frequency data
F's Freeview Detailed Coverage
F
FJC Farrar
2:49 PM
Camberley

Sorry, should read:
"6 bandwidth boxes"
"vertical lines for boxes 1 to 5" and "CANNOT reproduce the 6th".

I wish it was possible to edit your own posts when you spot mistakes like this!

FJC Farrar's 25 posts
FJC's:
map
F's Freeview map
terrain
F's terrain plot
waves
F's frequency data
F's Freeview Detailed Coverage
Select more comments
Your comment please