BBC One Scotland starts in High Definition, Monday 14 January 2013

Brian Butterworth published on UK Free TV
If you live in Scotland, and have Freeview HD, channel 101 will switch on Monday from being the "national service without news" to the full-blown BBC One Scotland service in HD.

If you live in the Scottish Borders and use the Caldbeck or Selkirk transmitter groups, you might have to do a "first time install" to get BBC One Scotland HD.

Again (if you live in Scotland) - Freesat (on 108) and Freesat-from-Sky (on 143) viewers will find the Scottish schedule automatically from Monday.

On satellite, the new BBC One Scotland (and Wales) services are on the BBC DSat8 transponder, which is:

ASTRA 1N, transponder 61 - 11023MHz Horizontal DVB-S2 23000-2/3 8PSK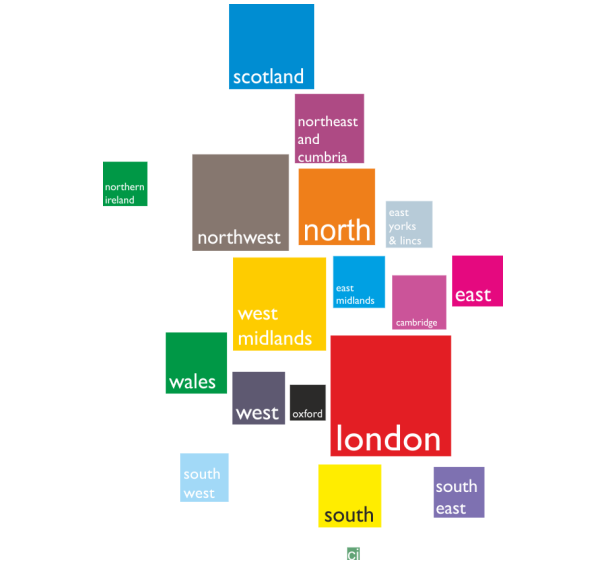 BBC One regions by population.

See also BBC - FAQs - Information on launch of BBC One Scotland HD on Monday 14 January 2013. and BBC - Blogs - About the BBC - Changes to BBC satellite transponders in 2013.
Comments
Friday, 11 January 2013

Will we get this in England our BBC HD on 101 Freesat and Freeview?

David's 306 posts

David: No, because BBC Scotland is only available in Scotland.

Dave Lindsay's 5,724 posts

David: No. In England and Wales, BBC One HD will continue to be the London-without-regional-news version that has been broadcast up to now.

101 on Freesat will continue to be BBC One in SD, as will channel 1 on Freeview.

Briantist's 38,899 posts

Will BBC One Wales ever go full HD ?

Wayne's 3 posts

Wayne: Yes, it's already up on the satellite!

Briantist's 38,899 posts

On Freesat we have:

950 to 967 all BBC 1 SD regions
968 BBC 2 England
969 BBC 2 NI
970 BBC 2 Scotland
971 BBC 2 Wales
972 BBC One HD (Northern Ireland only)
973 -
974 Channel 4
975 Channel 4 + 1
976 -
977 ITV1 London
978-998 are unused

Currently on test:
980 BBC 1 SCOT HD
981 BBC 1 WALES HD

Logic dictates:
978 BBC 1 ENG HD
979 BBC 1 NI HD
980 BBC 1 SCOT HD
981 BBC 1 WALES HD

js's 819 posts

JS On my Freesat BBC1 HD is 108
The other HD ones are Invalid.

David's 306 posts
Saturday, 12 January 2013
P
Peter Henderson
12:49 AM
Newtownabbey

BBC 1 HD is on 976 on the Sky EPG in NI.

I don't think BBC 1 NI HD is currently available to satellite viewers in the rest of the UK ?

Maybe someone could confirm.

Peter Henderson's 240 posts
Peter's:
map
P's Freeview map
terrain
P's terrain plot
waves
P's frequency data
P's Freeview Detailed Coverage

I am sorry to hear this news. For it means I will no longer be able to access the 'national service' on Freeview, when BBC Scotland decide to opt out. Losing radio stations to accommodate a Gaelic TV channel was bad enough. It really adds up to a diminution of choice.

Frank's 3 posts

Frank not sure what you get up there but here in England I only have BBC1 and not a BBC England, are you saying you get BBC1 and BBC Scotland?

David's 306 posts
Select more comments
Your comment please