Want to see the extended Freeview HD coverage areas? See the UK Free TV maps

Brian Butterworth published on UK Free TV
Yesterday, I published the names of the transmitters that will be carrying the ten new HD channels - Want to know which transmitters will carry extra Freeview HD?.

Today, you can now see the estimated coverage areas for these two new multiplexes (by clicking on the labels HD-com7 and HD-com8) on UK Free TV, as per the example.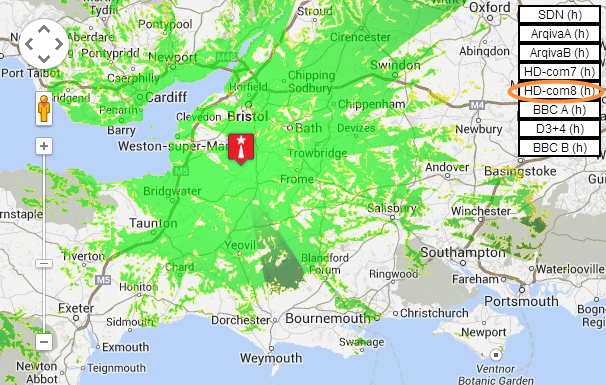 You can see these on the following pages:

Angus
Beacon Hill
Belmont
Bilsdale
Black Hill
Bluebell Hill
Caldbeck
Caradon Hill
Craigkelly
Crystal Palace
Darvel
Divis
Durris
Emley Moor
Fenham
Fenton
Hannington
Mendip
Moel-y-Parc
Oxford
Pontop Pike
Ridge Hill
Rowridge
Sandy Heath
Sheffield
Sutton Coldfield
Tacolneston
Waltham
Wenvoe
Winter Hill

In addition, if there is a radiation pattern for the mast, it is also shown on the relevant transmitter page.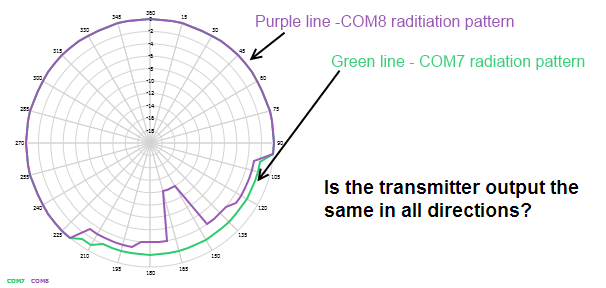 Comments
Saturday, 30 March 2019

my mom has a freeview built in tv i went on the site and it says she can get the channel 96 forces tv but when i try to tune it in its gone from the list and every time i retune still wont show up on the list my area is greater london coverage tower to get the signal from is crystal palace but the damn channel wont tune in can any one help the coverage checker says we can get the channel but the tv wont tune it in tried retuning tired updating the list still nothing the channel is just gone can any one help

viper's 1 post

viper:

Is your mother's TV a Freeview HD type? That is required to get any of the HD channels or even those transmitted using the DVB-T2 coding but are in SD.



MikeP's 3,056 posts
Friday, 12 November 2021

Why is so much of the ' NeWS ' on this site out of date, you have to wade through
masses of old info to find just a small amount that is actually New and relevant, could this not be archived in a separate section so if you wanted to check back on any old NeWS it can be found in a differant area of the site.

MAURICE CHAPPELL's 2 posts

MAURICE CHAPPELL:

Well it depends on what you are looking for! There is a "News" section at the top of the Menu with News Headlines and Read This amongst other things. Some stuff is automated Voice to Text transcripts which don't always come out perfectly - you can always listen to the original source.

Elsewhere, somethings don't change so might appear to be out of date, and there is lots that the site owner has not had time to update since the 700MHz Clearance programme.
There is an Archive section at the bottom of the menu with a few articles, but bear in mind there could be some where the information is out-of-date (as it's and "archive")!

Chris.SE's 3,939 posts
Select more comments
Your comment please