Freesat to outpace Sky in 21st consecutive quarter of growth

Brian Butterworth published on UK Free TV
Freesat - the subscription free service -jointly owned by BBC and ITV - is now in its sixth year of operation, providing free entertainment to 4 million viewers a week across 1.8 million homes in the UK.

The service is growing at faster than Pay-TV services from Sky and Virgin Media. Freesat has now sold 3.3 million set top boxes and TVs, far exceeding original sales projections, taking gross retail sales value to over £1.2 billion since launch in May 2008.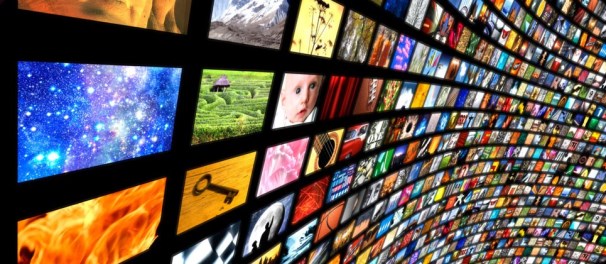 As well as enjoying quality programming for free, people are increasingly using Freesat's products to enhance the TV and radio they love. Last month, a record-breaking number of Freesat viewers tuned in to watch 12 million hours of Glastonbury coverage in HD.

Freesat's Emma Scott: "Our continued strong results show thousands of people making the smart choice of Freesat as the alternative to expensive TV contracts. As take up across the UK has increased, so has our offer. We now provide more than 150 HD and standard definition TV, radio and interactive channels, offering live pause, record, a market leading catch up service through our Backwards TV Guide, plus BBC iPlayer, ITV Player and 4oD.

"We continue to add new channels and on demand services and invest in cutting edge technology. We will soon deliver more features to our next generation free time service, including the addition of Demand 5, a remote app for smart phones, and in the future, additional movie and music channels."
Comments
Wednesday, 24 July 2013

Why cant both platforms supply the same channels? I know freeview has limited capacity but freesat dose not.

Ian's 497 posts
Ian's:
map
I's Freeview map
terrain
I's terrain plot
waves
I's frequency data
I's Freeview Detailed Coverage

Ian: As I'm sure you know, there is a comparison list here - All free TV channels | ukfree.tv - 11 years of independent, free digital TV advice .

The main reason - I have been told - is that channels are "free exclusive to Freeview" is that British Sky Broadcasting provides incentives to channel providers that requires all the channels from a supplier to be subscription.

This means that, for example, Discovery can't make Quest available to Freesat, without losing out financially for the revenue it gets for providing the other channels to Sky subscribers.

I have also been "reliably informed" that UKTV (half owned by BBC Worldwide, half by Scrips) wishes to keep a "finger in every pie", meaning that the satellite subscription revenues are an important part of the income mix.

Basically, it's a "free market" and - public service channels aside - each broadcaster or channel provider has to negotiate for capacity with the cable operators (mainly Virgin Media), satellite (either SSSL for subscription, or with SES for Freesat) as well as the multiplex owners (Arqiva, and ITV plc) for Freeview.

Briantist's 38,908 posts
Friday, 26 July 2013

Comparing Sky to Freesat is like comparing an Aston Martin to a Ford Escort. They are very distinctive products. Its only on Sky that I can see all the F1 races, the Ashes and live premiership football.

trevorjharris's 367 posts

trevorjharris: of course if you could get everyone to chuck their sky sports subscriptions at once then the sports bodies would have to make their product free to air...

Briantist's 38,908 posts

Briantist:trevorjharris: The landscape may well of course change with BT moving into the media broadcasting market and as the continuing roll out of high speed broadband is established. Satellite TV in particular and Terrestrial TV on these respective delivery platforms will face a formidable new player(s). Thus hopefully this will see a more competative and affordable package pricing regime.

Les Nicol's 991 posts

Brianist. Actually Sky have just published their results today and now they have 10.4 million subscribers. Even if everyone did desert Sky there are plenty of other paytv companies who would want to take them up.

It does not follow that if if there was no pay tv market that the FA would go free to air. The FA would first of all would be concerned that free to air games would impact on gate reciepts. When Sky Sports started they Sky had a very hard job to persuade the FA to agree to live broadcasts. Secondly the loss of income would have a large impact on the sport. Many clubs would go bankrupt and the rest will not be able to afford the best players reducing the quality of the league.

It is not only sports who would be affected. At the moment Sky has 70 HD channels many of which would not be available at all. Sky also has a 3D channel.

There is no distinction between the BBC and Sky in terms of paytv. Both are subscription services the difference being one is compulsory.

trevorjharris's 367 posts

Les Nicol: I agree competition is a good thing. BT's offer Sports offer has certainly shaken the broadband market. I have just gone over to Sky Fibre for £10 per month for a year.

trevorjharris's 367 posts
Saturday, 27 July 2013

trevorjharris:

leslie rainer's 43 posts
leslie's:
map
L's Freeview map
terrain
L's terrain plot
waves
L's frequency data
L's Freeview Detailed Coverage

Very true, I do begrudge "having" to pay the licence fee just to see it go in golden hand shakes.

Ian's 497 posts
Ian's:
map
I's Freeview map
terrain
I's terrain plot
waves
I's frequency data
I's Freeview Detailed Coverage

Ian: Yes. Every time someone wastes 15 pence of mine I get really annoyed.

As for "golden hand shakes", the BBC issue has been over quite the opposite, "redundancy payments".

Briantist's 38,908 posts
Select more comments
Your comment please