UTV HD on Freesat and Sky from November

Brian Butterworth published on UK Free TV
Just to confirm that from Monday 4 November UTV HD will be on channel 103 and Freesat users should select channel 119.

Michael Wilson, Managing Director, UTV Television said: "Our Sky and Freesat viewers will be able to enjoy a new dimension to their viewing, with even greater picture clarity on UTV HD.

"Bringing HD to these two additional platforms represents a significant investment by UTV and one which we think our viewers will enjoy immensely.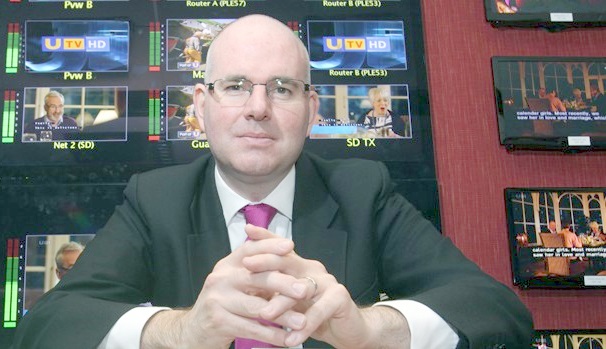 UTV was the first broadcaster to introduce HD to the island of Ireland in October 2010, but the service has been restricted first to Virgin and was added to Freeview Homes at the digital switchover.
Comments
Saturday, 14 September 2013

Thanxs 4 the update :) ....Utv HD long long llong time over due we shall wait n see lol hopefully sooner :) to catch up with the rest off the uk as in stv HD and itv 1hd :)

J kerr's 5 posts
Sunday, 15 September 2013

No UTV+1 though.

PJH's 240 posts

STV HD isn't on the Sky or Freesat EPGs in Scotland.

PJH's 240 posts

PJH: I thought STV HD was on 10936MHz Vertical 23000-2/3?

Briantist's 38,902 posts
S
Scott Andrews
12:54 PM
Sleaford

Brain: I think it's Meridian & Central on that mux

Scott Andrews's 3 posts
Scott's:
map
S's Freeview map
terrain
S's terrain plot
waves
S's frequency data
S's Freeview Detailed Coverage

Scott Andrews: Oh. Eutelsat 28A & Astra 1N/2A/2F at 28.2°E - LyngSat says STV HD is on it too.

Briantist's 38,902 posts

Since UTV is a signal region channel for all of Northen Ireland, it's a great pity that Sky+ HD viewers in Northern Ireland won't be seeing UTV HD in the 103 position on the HD EPG!

Josh's 97 posts

Josh: The same is true for Wales too, and for BBC ONE in Scotland.

Briantist's 38,902 posts
Monday, 16 September 2013

Yep, you can tune STV in manually on Sky and on non Freesat mode in Scotland Brian, but it's not of either the Sky or Freesat EPGs.

Scottish Freesat viewers could key in a Sothern Scotland postcode for Freesat which would give them BBC 1 Scotland HD and ITV1 HD (probably Granada) with ITV 1 Border Scotland being on 103

PJH's 240 posts

Josh: They will be. UTV HD will be on channel 103 for viewrs with a Sky HD subscription, but channel 178 for those without:

a516digital: UTV HD launches on satellite in November

"In a surprise move, on Sky HD, UTV HD will replace the existing SD channel on 103: the first time a main PSB channel has had its SD channel substituted by the HD simulcast on any digital TV platform. Sky HD subscribers will see the standard definition version move to channel 178. The exception will be viewers that have a Sky HD box without a relevant subscription, where the SD channel will remain on 103 and HD on 178"


PJH's 240 posts
Select more comments
Your comment please