Technical changes to Freesat channels, 2nd-10th October 2013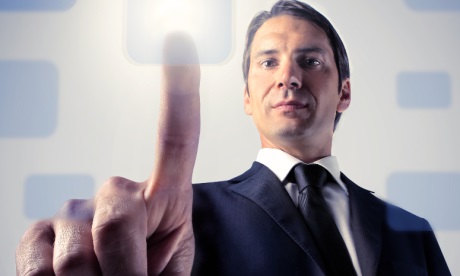 Brian Butterworth
published on
UK Free TV
Here is the answer from Freesat help:

From Wednesday 2nd October to Thursday 10 October, a series of technical changes are happening to the satellite transponders that broadcast some of the channels on Freesat.

If you encounter channels missing from your TV guide, put your Freesat box or Freesat TV into standby for 30 seconds and then switch it back on again. This should see everything restored; If this does not work you will need to do a quick "Freesat channel scan". Instructions for this can be found in your product manual (see Freesat product manuals - find and download replacement user manuals for your Freesat box), or give us a call on 0845 313 0051 and we'll be happy to help.

If you are doing a manual Freesat channel scan, it's worth making a note of your scheduled recordings and resetting them once the scan is complete to be sure you won't miss out.
Comments
Thursday, 3 October 2013

I understand the channels are

Absolute, Absolute 80s, Al Jazeera Eng, BET, BET +1, Capital FM, CAPITAL TV, CCTV News, Choice FM, Classic FM, CLUBLAND TV, CNBC, euronews, Gems TV, Gold, heart tv, HIGH STREET TV, Holiday+Cruise, Insight Radio, JazzFM,
JML Direct, more>movies, Movies4Men, Movies4Men+1, Planet Pop, PlanetRock
QVC Beauty, Rocks & Co1,RT, S4C, Smooth Radio, SONY SAB ,The Active Channel, Travel Channel, Tristar, TV Shop, TWR, XFM, Zing UK

Briantist's 38,899 posts
Saturday, 5 October 2013

Hi can you tell me why I have lost the sound on most of my freesat music channels.
regards cliff.

Cliff's 1 post
Sunday, 6 October 2013

Cliff: Are they the ones listed above?

Briantist's 38,899 posts

My mum up in Liverpool is experiencing sound and picture disturbance on ITV channels, C4 & C5 but not on BBC channels. She reports the sound is like a sharp snap, like a whip, and she is frightened to keep the TV on. She has a Freeview TV. Can you suggest a reason this is happening and a remedyThank you

Lynne Perry's 4 posts

Lynne Perry: it sounds like she might have a problem with her aerial where in liverpool does she live.

Mazbar's 384 posts

Mazbar: She is in Walton.

Lynne Perry's 4 posts

Lynne Perry: most of Walton is ok for reception if you need someone to check her aerial I cover liverpool you can look at some of my old posts and you will find my phone number thanks.

Mazbar's 384 posts

Mazbar: Thanks for that, I will pass this on to her, but is it likely that the aerial would suddenly cause problems? No wind or person interference with it and it is approx. 5 years old. Would an aerial problem account for all the BBC channels being ok but almost all ITV, C4 & C5 experiencing the distortion?

Lynne Perry's 4 posts

Lynne Perry: I would normally expect an aerial to last over 15 years . A few other things what is her local news on itv is it Granada not htv. All itv c4 and c5 are on the same multiplex bbc is on a different one. If she is able to check the aerial plug look for water in the cable this is the most common problem.

Mazbar's 384 posts

Mazbar: Thanks again, I appreciate your help. I will see if my brother can get over to her to check things for her. Her news channel is Granada.

Lynne Perry's 4 posts
Select more comments
Your comment please