Technical changes to Freesat channels, 2nd-10th October 2013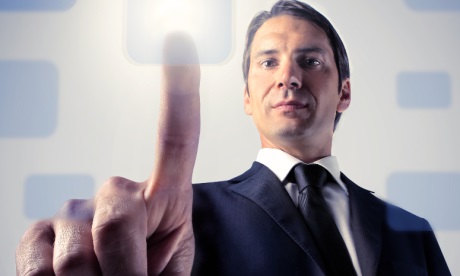 Brian Butterworth
published on
UK Free TV
Here is the answer from Freesat help:

From Wednesday 2nd October to Thursday 10 October, a series of technical changes are happening to the satellite transponders that broadcast some of the channels on Freesat.

If you encounter channels missing from your TV guide, put your Freesat box or Freesat TV into standby for 30 seconds and then switch it back on again. This should see everything restored; If this does not work you will need to do a quick "Freesat channel scan". Instructions for this can be found in your product manual (see Freesat product manuals - find and download replacement user manuals for your Freesat box), or give us a call on 0845 313 0051 and we'll be happy to help.

If you are doing a manual Freesat channel scan, it's worth making a note of your scheduled recordings and resetting them once the scan is complete to be sure you won't miss out.
Comments
Monday, 3 March 2014

My picture is pixelating but my signal quality and strength are 10

Alan's 1 post
Saturday, 12 July 2014

Nedbod
Saturday 12 July 2014 12:59PM
0 minutes ago

Why are the FREESAT channel numbers such a mess?

Why not put all the HD channels together in a logical order similar to FREEVIEW?

108 (BBC ONE HD), 109 (BBC TWO HD), 119 (ITVHD), 106 (BBC THREE HD), 107(BBC FOUR HD); 126 (CHANNEL 4 HD) and 200 (BBC NEWS HD) are hardly memorable numbers are they, with SD channels in between these numbers such as S4C and BBC ALBA which are hardly regular viewing for the majority of us.

If they need to keep the SD channels separate why not put them on 001, 002, 003, 004, 005 etc

When will the BBC English Regions be in HD. The population for the North West is greater than Wales, yet they have their national news in HD as does Scotland & NI.

When will FREESAT be broadcasting DRAMA, DAVE & REALLY if ever ?

Nedbod's 619 posts

I have had a problem for the last few weeks with radio stations showing either no signal
or poor signal, this seems to happen at week-ends and can go on for several hours, do
you know of any reason why this is happening.

m.foster's 1 post
Saturday, 26 July 2014

Since before the start of the World Cup and Wimbledon and now the Commonwealth Games, I appear to be missing some digital radio channels, i.e. it goes from 716 to 726 as well as ITV1 HD for quite a while now and am not sure why my Grundig Freesat HD box does not keep updating itself when I switch it off?? Same channels still missing! Not sure how to re-tune the Grundig box - can anyone out there please tell me how, as my user manual has been misplaced! In plain simple english, thanks!

Zofia's 1 post

Zofia: If you are referring to the Grundig GUFSAT01HD box? then retuning the box is best carried out using the following procedure.

Press "menu" and select "settings" then "first time installation", before proceeding any further you will have to enter your password, which by default is 0000, then take it from there.

By the way, the Freesat EPG listings on this box are updated automatically every time you open the menu.


jb38's 7,179 posts
Monday, 8 September 2014

Please where has channel 5 gone.. i receive freesat through my Humax box...

Sandra Ridley's 1 post
Tuesday, 30 September 2014

I lost my channels with a humax freesat It wouldn't let me do auto search so I did a manual search and got lots of channels, only thing is BBC Scotl;and is not 101 it is now 1065, all the channels have high numbers, any ideas please M.

Mal's 1 post

Mal: Searching for channels on a Humax Freesat PVR using the manual tune method automatically activates the "set top box" mode whereby the Freesat default transponder responsible for providing the EPG listings is not stored, this resulting in the box performing in exactly the same way as these low cost "free to air" satellite receivers sold by outlets such as Aldi's or Lidl's etc, owners of such devices usually finding it a bit of a nightmare finding where the Freesat programmes that they normally view have been stored.

jb38's 7,179 posts
Sunday, 19 October 2014

Why do some Channels occasionally say "no or bad signal" yet others on my Humax box are fine?

hazel's 1 post
Select more comments
Your comment please