Technical changes to Freesat channels, 2nd-10th October 2013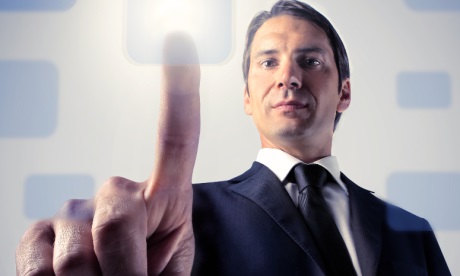 Brian Butterworth
published on
UK Free TV
Here is the answer from Freesat help:

From Wednesday 2nd October to Thursday 10 October, a series of technical changes are happening to the satellite transponders that broadcast some of the channels on Freesat.

If you encounter channels missing from your TV guide, put your Freesat box or Freesat TV into standby for 30 seconds and then switch it back on again. This should see everything restored; If this does not work you will need to do a quick "Freesat channel scan". Instructions for this can be found in your product manual (see Freesat product manuals - find and download replacement user manuals for your Freesat box), or give us a call on 0845 313 0051 and we'll be happy to help.

If you are doing a manual Freesat channel scan, it's worth making a note of your scheduled recordings and resetting them once the scan is complete to be sure you won't miss out.
Comments
Wednesday, 23 December 2015

John Whittaker: Yes, that's by far the best policy, as the 70% quality indication only applies to that particular channel and could well be much lower on others, as satellite transponders are not by any means all received at the same strength, variations in levels even occurring between the two polarities on the same transponder.

As far as not receiving anything on the high band is concerned, water in the "F" connector having knocked out the 22khz high band switching signal is indeed the most common reason for this problem, as although minute traces of water might not (in some cases) be enough to kill off the 13/18 volts, it will where the tone is concerned.


jb38's 7,179 posts

Success! Or at least part success, the rain stopped so I tried to realign the dish. Nothing would improve signal quality that was showing about 50% on ITV HD so I changed the LAN for an old one. The signal quality did not increase but all HD channels are now working. There was no sign of water ingress and the joint was filled with silicone grease as well as having a rubber shroud around it.
I will replace the lead, when the weather improves as it may improve the signal quality.
I wonder if the LAN is faulty.

Many thanks for your help, it gave me the will to try to sort the problem out.

John Whittaker's 7 posts

John Whittaker:

A satellite receiver does not use a LAN on the dish! It uses a Low Noise Block (LNB). These need to be carefully positioned so that the skew angle (that away from the true vertical) is correct for your location. You can find that setting on several websites offering tools to calculate azimuth and elevation.

Glad replacing the LNB has resolved your problem, at least in part. That suggests the LNB that was in use has developed a fault perhaps. New LNBs with multiple outlets are rteally inexpensive now so you might consider replacing it with a new known good one.


MikeP's 3,056 posts

John Whittaker: Pleased that the problem has finally been pinned down to a defective LNB, as other than water ingress in the "F" connector, a defective LNB was the only thing left as being the reason for the problem.

On the subject of the skew setting, by all means have a look at the sites mentioned by MikeP, but you can trim the one you are presently using (or the new replacement) by simply selecting two programmes received from transponders on different polarities, e.g: Pick TV (144) for Vertical / QVC (800) for Horizontal, flicking between both channels, making minor adjustments on each, until you achieve a reasonable balance between them.

You can also use this procedure on a new LNB, although start by setting the skew at about mid point in the range of markings. A little point to note though, don't expect to see large variations in strength / quality of the signal whilst adjusting the skew, as its not near so critical as might be thought.

LNB replacement. If you are using a standard Sky oval shaped mini dish? replacement LNB kits are obtainable for around 10.00 or so from a number of e-bay sources, the undermentioned link being to one source. But though, but have a read at the information given in the blue print section at the bottom of the advert.


GENUINE 4 WAY QUAD LNB FOR SKY+/FREESAT/HD/SKYPLUS LMB | eBay






jb38's 7,179 posts
Thursday, 24 December 2015

Many thanks for all your help and the useful tips on skew setting. I regularly set up a sat dish for our motorhome and the suggestions will also be good to make the final trim.

John Whittaker's 7 posts

John Whittaker: Pleased to have been of assistance. Although I do admit to suspecting you as not necessarily being a novice where dishes are concerned, this by the very fact of you having previously carried out a successful repair on your old one.

However, purely out of curiosity, is the dish used on your motor-home of the sat detection LED indicator variety? only asking, as on a recent holiday I noticed that these are quite popular with caravanner's etc.

Finally, on the subject of dish pointer sites, although most likely already aware of this, but I did mean to add to my previous reply, that the snag with these type of sites, good as they are!, is that the skew settings are given in degrees, whereas skew settings on many modern replacement LNBs are marked in numerals of 1 - 5, this being why I mentioned initially setting the skew at mid point.







jb38's 7,179 posts
Friday, 25 December 2015

Yes the LNB on the motorhome dish has the led indicator light and it is helpful in setting up. I place a white plastic rod at the correct compass bearing and have fitted a bracket on the back of the dish that supports an inclinometer to set the correct dish elevation. Not my own ideas just copied from the web. Together with a rough estimate of correct angles this is good enough to get a signal on most occasions without resorting to the led. I now need to improve on the rather clunky dish to stand bracket that requires three hands to assemble.
The information about the two polarities and finding a compromise setting was all new to me and of great interest. Thanks again.

John Whittaker's 7 posts
Sunday, 27 December 2015

John Whittaker: Well, although these EasyFind LNB kits certainly do make life easier for those who seemingly struggle every single time they set their dish up, however, people such as yourself, who have managed to get the procedure down to a fine art, obviously manage perfectly OK without the sophistication of Easyfinds auto detection system, plus of course they can choose to use any Freesat receiver (or PVR) they wish, and not one having to be compatible with the EasyFind system.

Returning to the subject of skew settings and the checking of same, and in particular my reference to the channels to use for this purpose, although the two channels mentioned do represent (V) and (H) polarities, as far as my comment on flicking between the channels is concerned, its possibly easier to use 607 & 608, 607 being CBBC (V) and with 608 being C Beebies (H).


jb38's 7,179 posts
Thursday, 28 May 2020

What's up, this weekend is pleasant for me, since this occasion i am reading this great educational post here
at my house.

Zensation CBD's 1 post
Monday, 1 June 2020
C
CBD Zensation Tincture
9:25 PM

I'd perpetually want to be update on new content on this web site, saved to my bookmarks!

CBD Zensation Tincture's 1 post
Select more comments
Your comment please