Technical changes to Freesat channels, 2nd-10th October 2013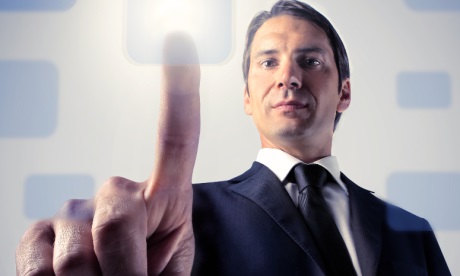 Brian Butterworth
published on
UK Free TV
Here is the answer from Freesat help:

From Wednesday 2nd October to Thursday 10 October, a series of technical changes are happening to the satellite transponders that broadcast some of the channels on Freesat.

If you encounter channels missing from your TV guide, put your Freesat box or Freesat TV into standby for 30 seconds and then switch it back on again. This should see everything restored; If this does not work you will need to do a quick "Freesat channel scan". Instructions for this can be found in your product manual (see Freesat product manuals - find and download replacement user manuals for your Freesat box), or give us a call on 0845 313 0051 and we'll be happy to help.

If you are doing a manual Freesat channel scan, it's worth making a note of your scheduled recordings and resetting them once the scan is complete to be sure you won't miss out.
Comments
Sunday, 29 December 2013

Why has my sandstrom box gone to first time installation screen with a warning sign in box, and will not respond when I try to get into menu

george Anderson's 1 post
Monday, 30 December 2013

george Anderson: Your problem is simply caused by the boxes operating system having locking up, something not exactly alien in many low end boxes of dubious pedigree sold by the DRG group.

Disconnect it from the mains for around 30 seconds or so before reconnecting it again when hopefully this action will have restored the device to normal operation.

jb38's 7,179 posts
Saturday, 4 January 2014

F8000 tv - FreeSat tuner - when viewing the Guide it shows a 'logo' in the top left corner. Is it possible to see the current selected tv channel when viewing the FreeSat Guide rather than a logo and if so how?

Thanks.


FoxM's 2 posts
Monday, 6 January 2014

Hi,
I have a curious problme wirth a Panasonic DMR-BS750EB Freesat tunung, not sure when problem started but now I get a no signal on BBC 2 3 4.

Tried a complete reset of the box and retuning but pronblem persists. It;'s not the cables as I've plugged each one into my Panasonic Freesat TV and that works fine with no problems

any suggestions

paulk's 5 posts

forgot to add

if I manually tune using other satellite to the Astra satellie, then BBC 2 england works fine, so it's mystery to me why auto tuning freesat is having a problem

paulk's 5 posts

paulk: Although having found that both inputs from the LNB appear to be working OK when individually tested on a Freesat TV what are the strength / quality levels being indicated?

Also, when you say that Panasonic can receive BBC2 OK when tuned in via the "other satellite" tuning menu is this by entering 10.773H / 22000 / 5/6 into the box?

jb38's 7,179 posts
Tuesday, 7 January 2014

Hi,
when each of the LNB are plugged into the TV I get signal strength/quality on BBC2 en,3,4 of 8-9, but on the PVR box nothing at all on BBC 2 en,3,4

Yes other sat tuning is using 10.773 / 22000 for BBC 2 en and works perfectly with strength/quality as above.,also using using the auto find on the other satellite option produces correct results



paulk's 5 posts

paulk: If the 8 means strength and with the 9 being quality then the dish alignment would appear to be perfectly OK, which of course also includes the two coax feeds from the LNB by each of them having been tested out on your Freesat TV.

The only thing I wasn't quite sure about is whether or not the problem channels are indicated on the programme guide? and its just that nothing appears when one is selected?

I would though like you to try a test by manually tuning in the Freesat home data transponder on 11.428 H 22000 and see what's indicated, because as things presently are its beginning to appear that the problem is being caused by either a fault having developed in the tuner or possibly in the circuitry involved with sending commands to the LNB.

By the way, have you already tried disconnecting the box from the mains supply for about 30 seconds or so before reconnecting it again? as although I fully appreciate that you have already carried out a factory reset, this in the technical sense isn't exactly the same as killing the power.

Another point I was wondering about being, do you have a simple voltmeter capable of measuring say up to 25 volts DC?

jb38's 7,179 posts

paulk : Typo error correction, Freesat data transponder on 11.428H should be 27500 and "not" 22.000.

jb38's 7,179 posts
Thursday, 9 January 2014

Hi9,
well tried absolutely everything ,left powered off overnight, shipping condiiton reset, freesat retuning.

tested all 3 sat feeds from the LNB in TV all work perfectly

other sat option, all work perfectly
manually tuning 10.773 works perfectly

channle list on Freesat Ok
but on Freesat tuning no signal on any 10.773 channel, and all BBC HD channels aspect ratio's are wrong

your 11.428 also works fine

I can only assume that perhaps the freesat part of the software is corrupted somehow.

was as a last resort, going to try the 1.5 firmware update, wriiten it to CD ISO9960 , but following the panasonic website instructions, nothing happens
.

paulk's 5 posts
Select more comments
Your comment please