Where will the 162 new BBC DAB transmitters be?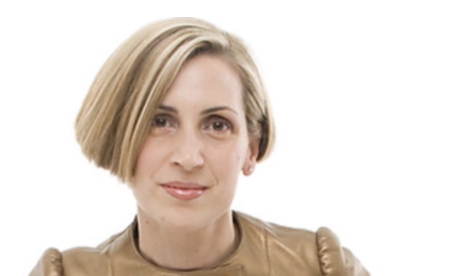 Brian Butterworth
published on
UK Free TV
Alix Pryde, Director of BBC Distribution, has written a blog post today explaining where the Making Waves: extending the BBC digital radio coverage to a further 2 million people

To quote Dr Pryde,

For radio, nearly 90% of listening hours are delivered through FM, AM, and digital (DAB), equating to 900 million hours of radio each week in round numbers; a staggering figure. It's the same for TV; some 98% of viewing is to live or time-shifted programmes which were delivered to the home on satellite, cable, or Freeview.

So I am making the point that we have to balance our critical investment in the future with investment in broadcast platforms, in order that they are worthy as the nation's favourite places to watch and listen to our services.

You might be wondering what this means for BBC Local Radio or our radio services for the Nations. Not a lot, I'm sorry to say. As you might know, our Local Radio services and our radio services for the Nations are carried in capacity which we buy from a commercial multiplex operator in each area. The expansion of the commercial multiplexes is tied up with the Government's digital radio action plan. There is extensive work going on across the industry on that front and we expect some more news at the end of this year. So, for now at least, this phase of network expansion covers only the BBC's UK-wide services.

The locations are listed as

BBC DAB Phase 4 by area, number of transmitters in parentheses, including principal towns/villages

City-centre boosts

Aberdeen, Bournemouth, Coventry, Glasgow, Leicester, Lincoln, Liverpool, Oxford and Plymouth

England

Berkshire (2) - Wokingham, Maidenhead
Buckinghamshire (3) - Chesham, Aylesbury, High Wycombe
Cambridgeshire (1) - Wisbech
Cornwall (2) - St Just, St Erth
County Durham (1) - Weardale Valley
Cumbria (1) - Barrow-in-Furness
Derbyshire (6) - Ashbourne, Glossop, Chapel-en-le-Frith
Devon (10) - Ashburton, Bampton, Beer, Brixham, Dartmouth
Dorset (3) - Lyme Regis, Blandford Forum
Essex (2) - Braintree, Harlow
Gloucestershire (2) - Stow-on-the-Wold
Hampshire (4)
Hertfordshire (2) - Letchworth, Stevenage
Isle of Wight (1) - Ventnor
Kent (4) - Folkestone, Faversham, Dover, Deal
Lancashire (5) - Darwen, Blackpool, Whalley, Whitworth
Lincolnshire (7) - Boston, Bourne, Grantham, Scunthorpe, Skegness
Norfolk (11) - Brandon, Fakenham, Downham Market, Kings Lynn, Thetford, Wells-next-the-Sea
North Yorkshire (3) - Harrogate, Pateley Bridge, Skipton
Northampton (1)
Northumberland (3) - Haydon Bridge, Hexham, Alnmouth, Alnwick
Oxfordshire (1) - Banbury
Redcar and Cleveland (1) - Skinningrove
Shropshire (4) - Bishop's Castle, Church Stretton, Ludlow, Oswestry
Somerset (2) - Chard, Weston-super-Mare
South Yorkshire (1) - Stocksbridge
Suffolk (7) - Southwold, Bungay, Felixstowe, Sudbury, Ipswich
Surrey (4) - Caterham, Haslemere, Dorking, Leatherhead
West Sussex (3) - Crawley, East Grinstead
East Sussex (2) - Rye, Eastbourne
Teeside (1) - Barnard Castle
West Yorkshire (4) - Hebden Bridge, Calder Valley
Worcestershire (1)

Scotland


Aberdeenshire (3)
Argyll and Bute (2), including Islay
Borders (3) - Innerleithen, Jedburgh, Peebles
Dumfries and Galloway (4) - Kirkconnel, Langholm, Moffat, Thornhill
Ross-shire and the isles (1)
Isle of Skye (1)
Perthshire (1) - Montrose
South Ayrshire (2)
South Lanarkshire (1)

Wales


Bridgend (1)
Camarthenshire (1) - Kidwelly
Ceredigion (2) - Lampeter, Newcastle Emlyn
Conwy (1)
North Anglesey (1)
Flintshire (1)
Neath Port Talbot (1)
North Wales (5) - Deiniolen, Dolgellau, Cefn Mawr, Wrexham
Pembrokeshire (2) - Haverfordwest, Tenby
Powys (4) - Brecon, Hay-on-Wye, Llanidloes, Machynlleth
South Wales (1) - Aberdare
Swansea (1)

Northern Ireland

Ballycastle (1)
Bangor (1)
Newtownards (1)

Channel Islands

Guernsey (1)

Isle of Man

Ramsey (1)
Port St Mary (1)

I will integrate these locations into the UK Free TV DAB system soon.
Comments
Thursday, 29 May 2014

Don Wheeler: There is also a commercial station called Isles FM (on 103FM).

The only DAB service currently is the BBC national multiplex. The Inverness mux (which includes BBC Radio Scotland & BBC Radio Nan Gaidheal) should be extended to the Western Isles by 2016.

Mark's 181 posts
Saturday, 12 July 2014

Not much point expanding DAB when the quality is so poor after almost 15 years Radio 4 Extra is still in mono 24 hours a day the World Service is in mono and even Radio 4 is in mono most evenings such that programmes paid for by the licence fee payer made in stereo can only be heard in stereo on BBC Radio 4 FM (online on on Digital TV) for Radio 4), in the case of the World Service (programmes are in stereo from 1am to 5:20am on Radio 4 FM) but not on the World Service DAB channel and on line and Radio 4 Extra can only be heard in stereo online and on Digital TV (except in Scotland in the evenings on Freeview due to BBC Alba stealing its bits).

I am very upset at the recent removal, without any warning or notice, of
the BBC RADIO I-PLAYER from connected / Smart TVs and HUMAX boxes a few
weeks ago.

I have recently invested well over £600 over the last two years in a
connected TV, Freesat and a Humax connected TV box, not to mention the cost
of the cables (HDMI, Ethernet and optical sound cables, which are all
relatively expensive) to receive not just BBC TV i-player but particularly
the BBC Radio i-player through my TV/Freesat Box and cabled into various
recording devices, which allowed me to play radio recorded on CDs in the
car.

This service, which people are paying for out of their TV licence fee, has
been withdrawn, with no notice and with no immediate prospect (or any
prospect) of it returning. It is now just a computer / online service only,
available ONLY to people who do not pay a licence fee.

Similarly BBC THREE /BBC THREE HD is going the same way next year.

The BBC Radio i-player was in very high quality in stereo on BBC Radio 4
Extra whereas the Radio 4 Extra DAB service is always in mono as is Radio 4
DAB most evenings, such that programmes made in stereo can only be heard on
DAB in mono (e.g. The Archers). In Scotland there is no live radio on
Freeview in the evenings due to BBC ALBA, so the BBC Connected TV Radio
i-player was a must to hear BBC radio in remote locations.

I hear that the BBC are saying the uptake of the radio TV i-player was low,
but how many people have you asked? They certainly haven't asked me !!

There are many ways the BBC can save money before taking such drastic
measures. Not wasting the BBC Radio 4 budget for a year on projects run by
a former Labour MP which never see the light of day would be one. Switching
BBC TV and Radio channels off when they duplicate programmes day and night
would be another. BBC ONE broadcasts BBC NEWS almost every night on all its
platforms (including all the regional variations) when everyone can receive
BBC NEWS in HD or SD on its own channel. BBC Radio 4 broadcasts World
Service in better quality and in stereo on DAB & FM during the night whilst
the DAB version is always in mono at a very low bit rate. Not broadcasting
Wimbledon for hours when its raining would be another saving. I can't
imagine your audience on 5 red button channels and one HD channel is high
for this ?

Why also not close down Radio 4 at 1 am and all the national and local
stations that carry both BBC World Service and 5 Live overnight and save
the electricity to fund the i-player and the Alex Lester show on Radio 2
which is also facing cuts in October ? Alex is one of the best radio presenters and makes me laugh out loud and I used listen to his show on the Connected TV radio
i-player, with the option to feed my speakers into the kitchen, whilst
carrying out my household chores. All now impossible.

I do not like the computer i-player which is not connected to my devices
and is at the opposite end of my lounge.

I feel they should restore this i-player radio service immediately to people who pay for it and think about charging all those people who get BBC services for free. SKY
can encript their services on line, so why not the BBC. If this situation
continues I find it hard to accept that the BBC can justify increasing the
licence fee or even maintaining it at its current level. The irony is I
like most of what I see and hear on the BBC, I just want to retain the
services in the BEST audio and picture quality possible which is "NOT" Live
DAB which has severe capacity issues and wasn't thought through properly.
FM gives a better quality sound here most of the day (apart from perhaps
BBC Radio 3 DAB at 192 kbits/second).


Nedbod's 619 posts

BBC - Bosses Bonus Consortion ??? It is tragic that the BBC is not a shadow of its former exemplary self. With so much expended on presenters, round-the-world crew travel, "celebreties", a few blockbuster productions etc, managers are over-remunerated to out-waffle the expectations of licence-fee paying plebians... I accept lower DAB bitrates for AM-replacement speech-only, but utterly reject other initiatives such as the iPlayer option-squeeze. DAB should excel FM coverage and audio quality.

Sorry for the waste of bandwidth posting this. They will not listen.

michael's 869 posts

Nedbod: Although its annoying that the BBC no longer support the Iplayer Radio app for TV's and certain other products, I can understand why. The number of people who use their TV's to listen to DAB is relatively low, and the number of people who actually use the Iplayer Radio app on TV's much lower still (the BBC would have a pretty good idea by looking at the number of downloads via the app). Since this app does take resources to be developed and maintained, the BBC perhaps sensibly decided to use the resources better elsewhere. Remember that the vast majority of people use the app on a tablet, or phone, or use the player via a PC.

And to be fair to the BBC, the Humax and the TV were not purchased by you for just listening via this app - you've just used them in this way (and HDMI's, ethernet and opitcal cables are not very expensive, or are at least shouldn't need to be). However, you have plenty of options, and potentially for a relatively small outlay (and possibly free), you might great improve your current listening.

I dont know the how old or the make/model of your TV, but if its smart, its likely to have a web-browser, so why not use that, in exactly the same way that you would sitting at your PC? Not all browsers might work (Panasonic's previous Opera based one didn't like the ITV straming site), but give it a go. And since smart TV's all have DNLA, you should be able to stream from your PC if its networked.

As far as recording BBC programmes and burning them onto CD's for the car (via Audacity?), there are simpler ways. BBC podcasts are already in MP3, and of course so generally are recordings you might have made. Just put them on a cheap MP3 player, and then use a 3.5mm jack to plug them into your car radio (this is what I do with my Ipod touch). You can buy a generic MP3 player on Amazon for less than a tenner (although since they use the picture of an Ipod Nano, goodness knows what it looks like or what its actual quality). My daughter has just bought (with her birthday money) an Ipod shuffle for less than £40. Only 2GB, but very useful, if only for continually playing the soundtrack from 'Frozen'..

Even better from your point of view is to use a cheap tablet, old smartphone etc to stream the Iplayer Radio app via wifi. You can carry it around the house, and connect it via bluetooth (or via 3.5mm jack if your old school/cheap like me) to some sort of speakers. If you have a soundbar, there is an excellent chance that it has bluetooth as standard, but if not there are plenty of ways to make a sound system bluetooth compatible, for less than £15.

The great advantage of a tablet etc is not only can you stream using various apps, such as TuneIn, you can also use it as an MP3 device, and plug it in the car, etc. You can buy a second hand 7in 8GB Samsung Galaxy Tab on Amazon for about £50, and I'm sure there are others. A basic Android smartphone might be even cheaper second-hand (I found an LG for about £35 on Amazon), and of course there is no need to use a sim . As long as it will run the apps you need, and has enough memory for your MP3's (which you can often add via a cheap micro SD card), your fine.

All my music (3000 plus tracks plus video) is on my Ipod, and I tend to use it more like a mini mini Ipad, so I can stream, email, shop and surf the net. True, its not a phone, but its fine for what I want, and great for car journeys, since I get my music, etc. You might even get an old phone for free, and off you go.

I agree that people who leech off the BBC by simply using Iplayer should be charged (and hopefully this will happen soon), but remember that the vast majority of people have a TV, buy a licence, and access BBC service (as well as many others) in a whole number of ways. Not everyone has Iplayer, etc, so repeats are often welcome, and of course dead air actually saves really very little money. The cost is in the programming, so putting The World Service on the R4 FM feed at night is a good way of filling those hours, at least for those without DAB!

Encryption for online radio? Think of the amount of engineering and cost of equipment needed to do so...there is a reason why we dont have Radio licences any longer.

michael: is there really an iPlayer option squeeze? They have simply stopped a seldom used app, which is likely to be accessed in many other ways on devices which most people already own, including possibly via the TV itself. DAB probably will soon equal FM coverage, but I agree with you about quality. But the the perfect is the enemy of the good enough!

MikeB's 2,579 posts
Sunday, 13 July 2014

Why worry about DAB when you have hi speed internet? What I have listened to on it over last 4 to 5 years has been disappointing. FM radio use to be as good if not better in some places till they started fiddling with it. Mind when they try to push something new to help make it look or sound better they reduce power or care on the old ones. I remember sky running a campaign years to go showing old TV where you could hardly see the picture for interference. Then show you a sky and it was perfectly clear.

John Martin's 103 posts

John Martin: If you ask MikeP, he might have something to say about the speed of rural internet...and frankly, some of my customers are on slow copper just 3 miles from the centre of a major city - and their development was built no more than 10-15 years ago.

As for Sky...these days, I dont think you'd notice much of a difference between Sky, cable, Freesat or terrestial digital. And judging by the number of questions about Sky reception, I suspect its not perfect all the time yet..

MikeB's 2,579 posts

Nedbod : I agree with everything you say, the only services that should be on 24h a day should be Radio 2 and BBC World Service. BBC Radio 1 BBC Radio 3 and BBC Radio 5 Live should closedown at 12 midnight and BBC Radio 4 should closedown after the Shipping Forecast around midnight 40. BBC Radio 1 Extra and BBC Radio 4 Extra shouldn't exist at all. 24h broadcasting of all services is a waste of licencepayers money. BBC Local Radio should simulcast Radio 2 after local programmes earlier weekday nights and join Radio 2 on saturday nights after the local sports programmes have ended as they always did back in the day.

Anthony's 70 posts

Mike B sorry for the poor "RURALS" But Armthorpe South Yorkshire is quite rural and I manage to get 76mb download for £10 a month. So no I will not be switching to DAB any day soon.

John Martin's 103 posts

John Martin: The problem is that broadband provision and speed is very spotty - you might have fantastic speed in one village, but dreadful the next, and this applies to urban areas as well. BT must take its share of the blame for being so slow in rolling out rural broadband, despite being paid by the taxpayer to do so, but its not a problem that can be solved overnight, even with 4G, etc.

I'd say, whatever works for you, but for many people, streaming is not a solution at present.

MikeB's 2,579 posts

76 mbps - Wow! I get sub-1mbps download - not enough for streaming. I used to be able to save to harddisk via the iPlayer and watch later, but no more. Also, the useful iPlayer download speed monitor has gone. I listen mostly in the mornings and at night. There are many 24/7 music stations, so I would dread losing Radio4, Radio5 and the WS at night - although night-time would admittedly be the most convenient for static webradio. The big plus of AM, FM, DAB is that they enable mobile listening, whether around the house or on the road. Freeview, Freesat and webradio can offer better audio quality, but, except if using a wifi battery radio at home, one is "chained" to the TV or PC and sound-system. 3G or 4G listening is not cheap.

michael's 869 posts
Select more comments
Your comment please