Where will the 162 new BBC DAB transmitters be?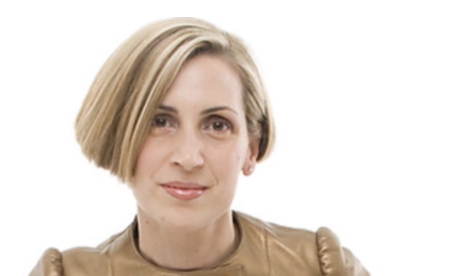 Brian Butterworth
published on
UK Free TV
Alix Pryde, Director of BBC Distribution, has written a blog post today explaining where the Making Waves: extending the BBC digital radio coverage to a further 2 million people

To quote Dr Pryde,

For radio, nearly 90% of listening hours are delivered through FM, AM, and digital (DAB), equating to 900 million hours of radio each week in round numbers; a staggering figure. It's the same for TV; some 98% of viewing is to live or time-shifted programmes which were delivered to the home on satellite, cable, or Freeview.

So I am making the point that we have to balance our critical investment in the future with investment in broadcast platforms, in order that they are worthy as the nation's favourite places to watch and listen to our services.

You might be wondering what this means for BBC Local Radio or our radio services for the Nations. Not a lot, I'm sorry to say. As you might know, our Local Radio services and our radio services for the Nations are carried in capacity which we buy from a commercial multiplex operator in each area. The expansion of the commercial multiplexes is tied up with the Government's digital radio action plan. There is extensive work going on across the industry on that front and we expect some more news at the end of this year. So, for now at least, this phase of network expansion covers only the BBC's UK-wide services.

The locations are listed as

BBC DAB Phase 4 by area, number of transmitters in parentheses, including principal towns/villages

City-centre boosts

Aberdeen, Bournemouth, Coventry, Glasgow, Leicester, Lincoln, Liverpool, Oxford and Plymouth

England

Berkshire (2) - Wokingham, Maidenhead
Buckinghamshire (3) - Chesham, Aylesbury, High Wycombe
Cambridgeshire (1) - Wisbech
Cornwall (2) - St Just, St Erth
County Durham (1) - Weardale Valley
Cumbria (1) - Barrow-in-Furness
Derbyshire (6) - Ashbourne, Glossop, Chapel-en-le-Frith
Devon (10) - Ashburton, Bampton, Beer, Brixham, Dartmouth
Dorset (3) - Lyme Regis, Blandford Forum
Essex (2) - Braintree, Harlow
Gloucestershire (2) - Stow-on-the-Wold
Hampshire (4)
Hertfordshire (2) - Letchworth, Stevenage
Isle of Wight (1) - Ventnor
Kent (4) - Folkestone, Faversham, Dover, Deal
Lancashire (5) - Darwen, Blackpool, Whalley, Whitworth
Lincolnshire (7) - Boston, Bourne, Grantham, Scunthorpe, Skegness
Norfolk (11) - Brandon, Fakenham, Downham Market, Kings Lynn, Thetford, Wells-next-the-Sea
North Yorkshire (3) - Harrogate, Pateley Bridge, Skipton
Northampton (1)
Northumberland (3) - Haydon Bridge, Hexham, Alnmouth, Alnwick
Oxfordshire (1) - Banbury
Redcar and Cleveland (1) - Skinningrove
Shropshire (4) - Bishop's Castle, Church Stretton, Ludlow, Oswestry
Somerset (2) - Chard, Weston-super-Mare
South Yorkshire (1) - Stocksbridge
Suffolk (7) - Southwold, Bungay, Felixstowe, Sudbury, Ipswich
Surrey (4) - Caterham, Haslemere, Dorking, Leatherhead
West Sussex (3) - Crawley, East Grinstead
East Sussex (2) - Rye, Eastbourne
Teeside (1) - Barnard Castle
West Yorkshire (4) - Hebden Bridge, Calder Valley
Worcestershire (1)

Scotland


Aberdeenshire (3)
Argyll and Bute (2), including Islay
Borders (3) - Innerleithen, Jedburgh, Peebles
Dumfries and Galloway (4) - Kirkconnel, Langholm, Moffat, Thornhill
Ross-shire and the isles (1)
Isle of Skye (1)
Perthshire (1) - Montrose
South Ayrshire (2)
South Lanarkshire (1)

Wales


Bridgend (1)
Camarthenshire (1) - Kidwelly
Ceredigion (2) - Lampeter, Newcastle Emlyn
Conwy (1)
North Anglesey (1)
Flintshire (1)
Neath Port Talbot (1)
North Wales (5) - Deiniolen, Dolgellau, Cefn Mawr, Wrexham
Pembrokeshire (2) - Haverfordwest, Tenby
Powys (4) - Brecon, Hay-on-Wye, Llanidloes, Machynlleth
South Wales (1) - Aberdare
Swansea (1)

Northern Ireland

Ballycastle (1)
Bangor (1)
Newtownards (1)

Channel Islands

Guernsey (1)

Isle of Man

Ramsey (1)
Port St Mary (1)

I will integrate these locations into the UK Free TV DAB system soon.
Comments
Tuesday, 15 October 2013

"Two years of on air reminders" what a thought enough for most people to just switch off.

The latest annual report on digital radio from Ofcom shows people are still buying more FM radio sets than DAB, and 60% of new cars still dont have DAB as standard.
Forty-six per cent of people claimed ownership of a DAB digital radio, but out of those who do not have access to a set at home, only 14% claim that they are likely/very likely/certain to buy a set in the next 12 months.

The point is they wouldn't switch to DAB. They have a choice of Freeview, satellite, cable, or internet. Internet is the fastest growing medium for radio.

For the home internet radio is very attractive because most already have wifi setups. There is no horrible fragile wip aerial to break and good coverage around the home. The choice is fantastic and the quality is generally good.

I have 4 mobile phones, 1 clock radio, 1 av reciever, a television, and 2 car radios with FM tuners. To replace these with the DAB equivalent would cost several thousand pounds. No mobile phones are available with DAB in any case.

So I would retune my FM only equipment to one of the stations not being cut like Classic FM. The is no issue with internet capable equipment. For the car I can connect the mobile phones for internet reception.

In short DAB is redundant.

Onething is for sure the BBC will loose overnight a large proportion of it's radio audience. Of cource the BBC doesn't realy care as long as the licence tax continues to come in. If the BBC ran on a commercial basis switching off would be a disaster.

However there is a caviat to this. The BBC has realised that it's public image has wained and that it needs regain public support if it is to carry on. Turning off national FM stations would be a public relations disaster.





Trevor Harris's 367 posts

Trevor Harris: Despite your often repeated assertion that DAB is dead, people continue to buy Dab radios, and will certainly do so this Christmas. Internet radio, in whatever form, will grow, but that will not be a solution for many, nor need it be. I actually don't care how people listen, but they are increasingly listening digitally, in whatever form.

As usual, you've cherry picked a statistic from the Ofcom report - 14 percent of people who don't have dab might buy dab in the next year. Yet if Brianists scenario is right, they will buy one if they have to, and of courses my replacement radio is likely to have dab well before then. It would be interesting to see what people thought about going digital in the years up to tv switchover - I suspect many would have said the same thing.
As for replacements, your making your own costs much worse than they actually are. A clock radio with dab/docking for MP3 player or phone ( thus allowing Internet) is about £60. Car radios have dropped below £100, and that's likely to fall further, and a av system can easily have dab, or Internet added - blu tooth adapters are available for less than £30, and of course streaming via Apples airport express or similar is easy, and can be done for around £70 or less. As for mobiles - they all do wifi, blu tooth or Internet anyway, so why would they need dab?

Dab wippy and breakable aerials? Seemingly exactly the same aerial that I see on fm radios as well! What's sauce for the goose.....

MikeB's 2,579 posts

@ Trevor Harris:

"For the home internet radio is very attractive because most already have wifi setups"

That isn't much good for listening to BBC 6 Music or BBC Radio 4 Extra in the car, on the beach or out and about generally. Neither of these stations are available on FM and yet they have a sizeable (and growing) audience. BBC 6 Music will shortly overtake Radio 3 in popularity.

The future of radio cannot be left to the internet, with mobile data limit caps (Three & T Mobile may not have their unlimited data plans in place forever). It must include broadcast platforms, and that includes the ability to listen to 6 Music, 1 Xtra, 5L Sports Extra & 4 Extra on the move - free and unlimited for all licence fee payers.

Mark's 181 posts

Trevor Harris: You must stop thinking that you are "everyman". What you specifically want is not the issue for the BBC, the government or industry.

You might make a lot of noise... but you are not a "typical user".

FM technology is so cheap it can be constructed from a few inexpensive components. You can get a TDA7088T for £3.39 - or a whole "retro radio kit" for a tenner. Conrad FM Self Build Retro Radio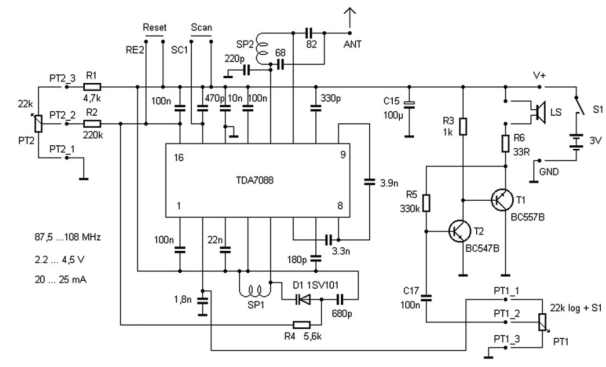 So, it's not a shock it gets deployed in lots of places, even when people don't want it.

Your point that internet delivered radio seems attractive as many people have Wifi seems to play as a point FOR switching of FM sooner: this is an increase in the number listening to "digital radio", which is the criteria.

But DAB is still necessary: there are still going to be plenty of homes that will not be online (due to either age, network remoteness or ability to pay).

And, of course, DAB is more reliable in-car that Wifi or 3G/4G, as well as having considerable cost benefits for the user and efficiency for the distribution system.

Anyway, I'm pleased that you are finally accepting the need to shut down FM.


Briantist's 38,906 posts

I am happy enough with radio channels I get on my freeview boxes. Certainly will not be splashing out on any more radio devices. Just have speakers through out the house wired up to freeview and youview.
Cannot remember last time I had a normal radio on in the house.
Just rich companies trying to get even more money out of us

John Martin's 103 posts

John Martin: I've just checked my tv and dab radio - 24 on tv, and 40 (including local) stations on my radio. Plus the fact that if you've got one tv, it's probably not much good if you want to wake up to radio in the morning.

As for wiring up your home with speakers - you could, but these things already exist - they are called radios, and are generally cheap, easy to use, and can pick up lots of stations. They are also portable and you can listen to a different station to the one on the tv.
Of course smart tv's do have apps to allow you to listen to Internet radio, etc - but since you can buy a dab radio for about £20, I'd start there.

MikeB's 2,579 posts

"a television"

?????????

All Freeview televisions receive Digital Radio. So unless your TV is very old ? Even then all you need to do is add a £20 Freeview STB, though you should already have done this by now.

PJH's 240 posts

PJH: Good point. As the "radio stations" on Freeview are basically a TV channel "without a picture", all Freeview, ONdigital and basic DVB-T equipment can receive.

It's also useful to know that if you use a Freeview box for the sole purpose of radio, you don't need a TV licence.

(Quite how you tune it without a TV set attached... I'm not sure)

Briantist's 38,906 posts

"...if you use a Freeview box for the sole purpose of radio, you don't need a TV licence." Might be difficult to prove to the jackboot lads, but in law, yes! If - when - DAB equals FM reception everywhere, including local BBC, and portable and incar DAB outclasses FM, and radios are equally cheap and battery-friendly, this discussion will become redundant. (Our new car cannot be equipped with a DAB radio - incredibly worrisome!) We are too far down the road to go back, but uphold the hope that DAB promises will become reality. In case a solar pulse should mischeviously err this way, I shall keep my crystal set operational :-).

michael's 869 posts

Naughty ! The second half of my posting was exterminated. Daleks ?

michael's 869 posts
Select more comments
Your comment please