Where will the 162 new BBC DAB transmitters be?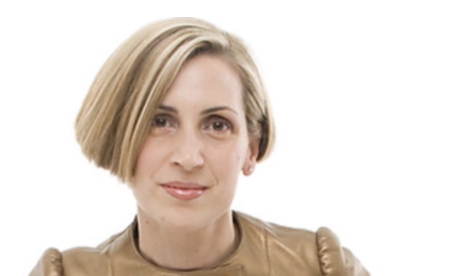 Brian Butterworth
published on
UK Free TV
Alix Pryde, Director of BBC Distribution, has written a blog post today explaining where the Making Waves: extending the BBC digital radio coverage to a further 2 million people

To quote Dr Pryde,

For radio, nearly 90% of listening hours are delivered through FM, AM, and digital (DAB), equating to 900 million hours of radio each week in round numbers; a staggering figure. It's the same for TV; some 98% of viewing is to live or time-shifted programmes which were delivered to the home on satellite, cable, or Freeview.

So I am making the point that we have to balance our critical investment in the future with investment in broadcast platforms, in order that they are worthy as the nation's favourite places to watch and listen to our services.

You might be wondering what this means for BBC Local Radio or our radio services for the Nations. Not a lot, I'm sorry to say. As you might know, our Local Radio services and our radio services for the Nations are carried in capacity which we buy from a commercial multiplex operator in each area. The expansion of the commercial multiplexes is tied up with the Government's digital radio action plan. There is extensive work going on across the industry on that front and we expect some more news at the end of this year. So, for now at least, this phase of network expansion covers only the BBC's UK-wide services.

The locations are listed as

BBC DAB Phase 4 by area, number of transmitters in parentheses, including principal towns/villages

City-centre boosts

Aberdeen, Bournemouth, Coventry, Glasgow, Leicester, Lincoln, Liverpool, Oxford and Plymouth

England

Berkshire (2) - Wokingham, Maidenhead
Buckinghamshire (3) - Chesham, Aylesbury, High Wycombe
Cambridgeshire (1) - Wisbech
Cornwall (2) - St Just, St Erth
County Durham (1) - Weardale Valley
Cumbria (1) - Barrow-in-Furness
Derbyshire (6) - Ashbourne, Glossop, Chapel-en-le-Frith
Devon (10) - Ashburton, Bampton, Beer, Brixham, Dartmouth
Dorset (3) - Lyme Regis, Blandford Forum
Essex (2) - Braintree, Harlow
Gloucestershire (2) - Stow-on-the-Wold
Hampshire (4)
Hertfordshire (2) - Letchworth, Stevenage
Isle of Wight (1) - Ventnor
Kent (4) - Folkestone, Faversham, Dover, Deal
Lancashire (5) - Darwen, Blackpool, Whalley, Whitworth
Lincolnshire (7) - Boston, Bourne, Grantham, Scunthorpe, Skegness
Norfolk (11) - Brandon, Fakenham, Downham Market, Kings Lynn, Thetford, Wells-next-the-Sea
North Yorkshire (3) - Harrogate, Pateley Bridge, Skipton
Northampton (1)
Northumberland (3) - Haydon Bridge, Hexham, Alnmouth, Alnwick
Oxfordshire (1) - Banbury
Redcar and Cleveland (1) - Skinningrove
Shropshire (4) - Bishop's Castle, Church Stretton, Ludlow, Oswestry
Somerset (2) - Chard, Weston-super-Mare
South Yorkshire (1) - Stocksbridge
Suffolk (7) - Southwold, Bungay, Felixstowe, Sudbury, Ipswich
Surrey (4) - Caterham, Haslemere, Dorking, Leatherhead
West Sussex (3) - Crawley, East Grinstead
East Sussex (2) - Rye, Eastbourne
Teeside (1) - Barnard Castle
West Yorkshire (4) - Hebden Bridge, Calder Valley
Worcestershire (1)

Scotland


Aberdeenshire (3)
Argyll and Bute (2), including Islay
Borders (3) - Innerleithen, Jedburgh, Peebles
Dumfries and Galloway (4) - Kirkconnel, Langholm, Moffat, Thornhill
Ross-shire and the isles (1)
Isle of Skye (1)
Perthshire (1) - Montrose
South Ayrshire (2)
South Lanarkshire (1)

Wales


Bridgend (1)
Camarthenshire (1) - Kidwelly
Ceredigion (2) - Lampeter, Newcastle Emlyn
Conwy (1)
North Anglesey (1)
Flintshire (1)
Neath Port Talbot (1)
North Wales (5) - Deiniolen, Dolgellau, Cefn Mawr, Wrexham
Pembrokeshire (2) - Haverfordwest, Tenby
Powys (4) - Brecon, Hay-on-Wye, Llanidloes, Machynlleth
South Wales (1) - Aberdare
Swansea (1)

Northern Ireland

Ballycastle (1)
Bangor (1)
Newtownards (1)

Channel Islands

Guernsey (1)

Isle of Man

Ramsey (1)
Port St Mary (1)

I will integrate these locations into the UK Free TV DAB system soon.
Comments
Sunday, 27 October 2013

MikeP:

The 162 transmitters announced covers the period to December 2015, but there will be further transmitters launched after this date before any switchover happens.

There is no error in the DAB car research - the 40% relates only to cars that have factory-fitted DAB included in the standard specifications (not those where DAB is offered to customers as an upgrade option). There is now a wide range of models with DAB fitted as standard.

Mark's 181 posts

My new VW has no DAB and a DAB retrofit is not possible due to the dashboard design. VW will have thought this through.

Tonight, we are admonished to have a battery-powered radio to receive *local* stations and a torch to hand during the expected storm over southern reaches. Were this to happen post switchover, few citizens of the realm would have a battery-powerable DAB radio - unless, by then, the market bestows us affordable eco-friendly battery-nibbling DAB radios comparable to current AM/FM portables. Even if this were given, will we have local BBC radio receivable on DAB as now on AM/FM ? The official pronouncements and implementation are fuzzy over this aspect of DAB coverage. Am I bothered? Probably...

michael's 869 posts
Tuesday, 29 October 2013

Oh dear DAB listening has dropped from 23.9 to 23% over the last 3 months. Again the fastest growing platform is the Internet. Next quarters results should be interesting. Many DAB radios are given away as unwanted Christmas presents.

Trevor Harris's 367 posts

Trevor Harris: <1% is sampling error. Online also fell 0.3% and DTV fell 0.1%.

'Fastest growing' is easy when you have the lowest base. It's still less than one quarter of DAB's share.

Neither platform is growing sufficiently quickly to justify a switch-off in the near future, or indeed ever. The digital TV take-up was characterised by accelerating voluntary take-up, as it 'crossed the chasm'. Digital radio - on any platform - is not showing any sign of doing so.

Mike Dimmick's 2,486 posts

@ Trevor Harris

It went down in the third quarter of 2012 as well, and then went back up in the fourth quarter of 2012.

It could be a sampling error (as Mike says) or it could be related to people being out and about in cars during the summer, where most people only have access to FM/AM.

The fourth quarter will have a lot of bedroom/fireside listening, where everyone has access to digital devices.

Mark's 181 posts

Trevor Harris: Could you actually supply hard data for the assertion that 'Many DAB radios are given away as unwanted Christmas presents'? 'Someone I know' is not data, just ancedote. Just why would someone give away a perfectly good radio? Since they also have FM, it would seem slightly pointless, even if you hated DAB.

My experience is that people certainly are buying DAB, both before Christmas, and even more so after (often using vouchers received as presents). I expect good sales this year, although of course tablets will be by far the biggest sellers in our department!

As usual, your obsession with DAB blinds you to the fact that if more people are listening online, they are still listening digitally, not on analogue! The growth in digital listening is 4.4% year on year, while the number of analogue only radios fell signifcantly.


MikeB's 2,579 posts
Thursday, 31 October 2013

The BBC's new director of radio has called for mobile phones to come installed with digital radio receivers because the experience of streaming radio on smartphones is so poor.

BBC News - Call for digital radios in phones

Helen Boadan said:

So far, built-in DAB receivers have been restricted to a few phone models.

Well Helen actually there are no phones with built in DAB. The power consumption would be excessive. FM radios in smart phones use the earphone lead as an aerial. This may not work for DAB as it uses higher frequences. The main reason there are no DAB phones is that there is no demand.

Helen also seems to be out of touch with what is happening at the BBC. The BBC has launched a radio iplayer app because of demand for listening to radio on smartphones. According to the BBC 40% of Iplayer television requests come from mobile devices.

Smartphones can use wifi, 3G or 4G for radio listening. There are some poor reception areas for 3G but that is also true of DAB.

Trevor Harris's 367 posts

Trevor Harris: as usual, your projecting your own anti DAB bias onto a fairly ordinary bit of news.
In fact there have been phones with DAB, or with DAB adding headphones (Nokia did one a year or two back), but they did have the drawback of being adding, and of course current chips use a fair amount of power.

However, newer chips may bring that power consumption down considerably, and of course there might be the wish to listen to radio when out of the range of 3/4G reception. Either way, it does not mean there was no demand to listening to digital radio, it's just that the technology really wasn't ready.

I suspect that such a senior figure in BBC radio is aware that the iplayer app exists (!), and very good it is too (it's on the ipod I'm using right now), but not all devices have this capacity - for instance anything that just has wifi or blue tooth.

Once again your antipathy towards DAB misses the bigger picture - if I'm listening on an app on my phone or tablet, I'm not listening on LW or FM.....

MikeB's 2,579 posts

I listen to internet radio indoors and FM in my car. My points are

1) FM should not be switched off while a significant number of people listen on FM.

2) DAB is not fit for purpose and I am paying for it.

A statement to the European Commission is issued by the two pan-european community radio organizations against an FM switch-off. For a future transition DRM+ is the preferred digital alternative to DAB+

Digital Radio FM Europe 2013: Community Radio Makes Its Stand for FM Radio in Brussels

Trevor Harris's 367 posts

Trevor Harris:

Internet radio on the move isn't practical for most people because they have data caps on their mobiles. Some operators have unlimited data packages (e.g. Three) but there is no guarantee that these will remain in place.

The problems with community radio going digital have now been solved with the successful DAB mini-mux experiment held recently in Brighton. It will be possible for community and small-scale stations to transmit digital radio using DAB from one local transmitter at low cost. Every station can now find a home on DAB.

There are no DRM+ sets available and no proposals to use it in the UK. It's the Betamax of radio - technically it's fine but nobody wants to use it or manufacture the sets..

Mark's 181 posts
Select more comments
Your comment please