Where will the 162 new BBC DAB transmitters be?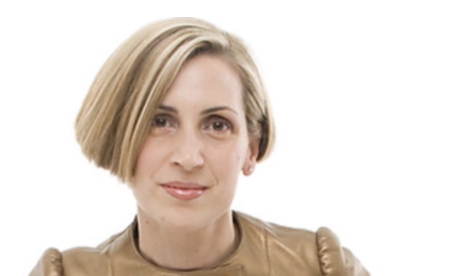 Brian Butterworth
published on
UK Free TV
Alix Pryde, Director of BBC Distribution, has written a blog post today explaining where the Making Waves: extending the BBC digital radio coverage to a further 2 million people

To quote Dr Pryde,

For radio, nearly 90% of listening hours are delivered through FM, AM, and digital (DAB), equating to 900 million hours of radio each week in round numbers; a staggering figure. It's the same for TV; some 98% of viewing is to live or time-shifted programmes which were delivered to the home on satellite, cable, or Freeview.

So I am making the point that we have to balance our critical investment in the future with investment in broadcast platforms, in order that they are worthy as the nation's favourite places to watch and listen to our services.

You might be wondering what this means for BBC Local Radio or our radio services for the Nations. Not a lot, I'm sorry to say. As you might know, our Local Radio services and our radio services for the Nations are carried in capacity which we buy from a commercial multiplex operator in each area. The expansion of the commercial multiplexes is tied up with the Government's digital radio action plan. There is extensive work going on across the industry on that front and we expect some more news at the end of this year. So, for now at least, this phase of network expansion covers only the BBC's UK-wide services.

The locations are listed as

BBC DAB Phase 4 by area, number of transmitters in parentheses, including principal towns/villages

City-centre boosts

Aberdeen, Bournemouth, Coventry, Glasgow, Leicester, Lincoln, Liverpool, Oxford and Plymouth

England

Berkshire (2) - Wokingham, Maidenhead
Buckinghamshire (3) - Chesham, Aylesbury, High Wycombe
Cambridgeshire (1) - Wisbech
Cornwall (2) - St Just, St Erth
County Durham (1) - Weardale Valley
Cumbria (1) - Barrow-in-Furness
Derbyshire (6) - Ashbourne, Glossop, Chapel-en-le-Frith
Devon (10) - Ashburton, Bampton, Beer, Brixham, Dartmouth
Dorset (3) - Lyme Regis, Blandford Forum
Essex (2) - Braintree, Harlow
Gloucestershire (2) - Stow-on-the-Wold
Hampshire (4)
Hertfordshire (2) - Letchworth, Stevenage
Isle of Wight (1) - Ventnor
Kent (4) - Folkestone, Faversham, Dover, Deal
Lancashire (5) - Darwen, Blackpool, Whalley, Whitworth
Lincolnshire (7) - Boston, Bourne, Grantham, Scunthorpe, Skegness
Norfolk (11) - Brandon, Fakenham, Downham Market, Kings Lynn, Thetford, Wells-next-the-Sea
North Yorkshire (3) - Harrogate, Pateley Bridge, Skipton
Northampton (1)
Northumberland (3) - Haydon Bridge, Hexham, Alnmouth, Alnwick
Oxfordshire (1) - Banbury
Redcar and Cleveland (1) - Skinningrove
Shropshire (4) - Bishop's Castle, Church Stretton, Ludlow, Oswestry
Somerset (2) - Chard, Weston-super-Mare
South Yorkshire (1) - Stocksbridge
Suffolk (7) - Southwold, Bungay, Felixstowe, Sudbury, Ipswich
Surrey (4) - Caterham, Haslemere, Dorking, Leatherhead
West Sussex (3) - Crawley, East Grinstead
East Sussex (2) - Rye, Eastbourne
Teeside (1) - Barnard Castle
West Yorkshire (4) - Hebden Bridge, Calder Valley
Worcestershire (1)

Scotland


Aberdeenshire (3)
Argyll and Bute (2), including Islay
Borders (3) - Innerleithen, Jedburgh, Peebles
Dumfries and Galloway (4) - Kirkconnel, Langholm, Moffat, Thornhill
Ross-shire and the isles (1)
Isle of Skye (1)
Perthshire (1) - Montrose
South Ayrshire (2)
South Lanarkshire (1)

Wales


Bridgend (1)
Camarthenshire (1) - Kidwelly
Ceredigion (2) - Lampeter, Newcastle Emlyn
Conwy (1)
North Anglesey (1)
Flintshire (1)
Neath Port Talbot (1)
North Wales (5) - Deiniolen, Dolgellau, Cefn Mawr, Wrexham
Pembrokeshire (2) - Haverfordwest, Tenby
Powys (4) - Brecon, Hay-on-Wye, Llanidloes, Machynlleth
South Wales (1) - Aberdare
Swansea (1)

Northern Ireland

Ballycastle (1)
Bangor (1)
Newtownards (1)

Channel Islands

Guernsey (1)

Isle of Man

Ramsey (1)
Port St Mary (1)

I will integrate these locations into the UK Free TV DAB system soon.
Comments
Thursday, 31 October 2013

Trevor Harris:
"DAB is not fit for purpose and I am paying for it"

But the point people keep trying to make is that it all sort of depends on what that purpose is!

FM isn't "fit for purpose" if somebody wants to listen to BBC Radio 6 Music in their car, or listen to Real Radio in North Yorkshire, to give just two examples.

I am also paying for DAB. And I like it.
I'm also paying for lots of things I don't like, like EastEnders for example. It's called living in a democracy. We have choice. Celebrate that and be happy!

If you don't like / aren't happy with DAB - don't use it. Just like I don't watch EastEnders.

Michael S's 7 posts
Friday, 1 November 2013

@mark

Mobile operators are not going to drop unlimited plans. In fact it is a major selling point.

The Brighton test does not prove anything. Software DAB encoders have been around for years. There is nothing new in this trial and infact only a few basic measurements were made. One point though just look at how patchy the predicted coverage area is. The main problem is that so few people actually listen on DAB so the audience would be very small. Community radio is often used for temporary stations at big events and use very cheap in-ear FM recievers. DAB is just not feasable.

I agree DAB+ is not much better than DAB.

@Michael

Radio 6 sounds grotty on DAB. Just compare the sound on internet. You are one of the small number of people with a DAB car radio. This is the point the BBC have spent hundreds of millions on a system that most people cannot listen to in thier car. DAB is not fit for purpose because of the awfull sound quality and the lack of error correction. DAB has 23% of listening after 18 years and so fails the BBC value for money test.


Trevor Harris's 367 posts

Trevor Harris:

It's not really 18 years though is it? How many reasonably-priced DAB radios were there in 1996?

The first DAB portables were launched in 2002 (the same year that the BBC launched their extra stations). As a reasonably priced product available to most of the population DAB has been around for 11 years.

DAB accounts for 65% of all digital listening, and almost a quarter of all listening.

Mark's 181 posts

"DAB accounts for 65% of all digital listening, and almost a quarter of all listening."
Hard to believe that, I did not realise they could measure number listening.

David's 306 posts

Trevor Harris: To add to Mark's excellent point about the cost of DAB radio's when they first came out, its not until about six years ago that DAB radios started to come down to the psychologically important price point of £50. In contrast, FM radios are an older technology, and are relatively speaking, dirt cheap.

Radio's are one of those things we tend to have lots of, dont tend to spend that much money on, and largely only replace/ungrade when the old one no longer works. Hardly surprising, it takes a while for a new technology to achive critical mass.

However, since a perfectly OK radio for the kitchen is available for less than £30, we are going to see more sales of DAB, and fewer FM only radios.

Perhaps Brianist can offer some perspective on whether there were similar debates when digital TV/Freeview first began (or even the move to FM) - did people really say that digital would never happen, etc?

MikeB's 2,579 posts

Yes MikeB but on FM we could tell the difference from the AM sound.
Same with radio via satellite and Freeview.
DAB is very obviously poor sound and strange stereo.

David's 306 posts

David: Is there really very poor sound on DAB? Trevor Harris keeps saying it is, but personally I notice very little difference on the whole. I suspect its one of those highly subjective statements which depends on who listening and what they are listening to/on.

I do like the fact that I get so many more stations than FM, and tells me whats being played.

MikeB's 2,579 posts

The difference in audio quality of DAB versus FM is most noticeable on a pukka tweeter-woofer hi-fi system or on quality headphones. The cunning deciders reckon that most are listening to a plastic DAB cheapo and will not notice bitrates and fake stereo. There is logic in their thinking. Most of us do listen on a portable radio with dubious
audio quality on a smallish speaker in a sub-Bose cabinet. When
DAB radios become battery-friendly and DAB coverage includes the innnermost rooms of our domestic mansions, we may have to start looking elsewhere for a focus for our niggles. Quality of programme content perhaps ? The present state-of-play gives me one valued additional station on DAB. Music of choice is available via multimedia. Whenif AM and FM are garotted, I will lose more desirable stations that I will have gained, especially local radio and more distant stations. Should broadband ever merit the term in this and other more remote locations, I will have the incomparably wider choice of webradio via a laptop or wifi slate-thingy. At present it is frequently punctuated by meditation-soliciting silent two-minute breaks when the connection drops or reboots. The occasional snap-crackle-pop of AM or the swish-swish of FM only last a second or less. Isn't progress lovely !

michael's 869 posts
Saturday, 2 November 2013

The difference between DAB and FM is noticeable even on a small mono portable radio.

FM has a far warmer and more fuller sound quality.

FM also has advantages for listeners at some distance from the transmitter. DAB is either there or it isn't, and you get that annoying burbling noise/break up in borderline areas.

FM on the other hand (like AM) simply fades out. You may find you lose stereo, or there's a bit more hiss, but that's it. At least FM and AM are more listenable at greater distances.

I'm not sure how DRM and DRM+ fare in these respects, but the rush to ditch FM is premature in my opinion.

PJH's 240 posts

Like everything else, it's probably driven by commercial interests and economics rather than what's best for the listener.

PJH's 240 posts
Select more comments
Your comment please