Where will the 162 new BBC DAB transmitters be?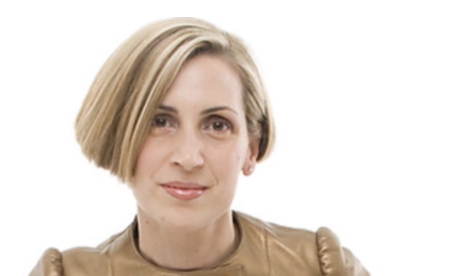 Brian Butterworth
published on
UK Free TV
Alix Pryde, Director of BBC Distribution, has written a blog post today explaining where the Making Waves: extending the BBC digital radio coverage to a further 2 million people

To quote Dr Pryde,

For radio, nearly 90% of listening hours are delivered through FM, AM, and digital (DAB), equating to 900 million hours of radio each week in round numbers; a staggering figure. It's the same for TV; some 98% of viewing is to live or time-shifted programmes which were delivered to the home on satellite, cable, or Freeview.

So I am making the point that we have to balance our critical investment in the future with investment in broadcast platforms, in order that they are worthy as the nation's favourite places to watch and listen to our services.

You might be wondering what this means for BBC Local Radio or our radio services for the Nations. Not a lot, I'm sorry to say. As you might know, our Local Radio services and our radio services for the Nations are carried in capacity which we buy from a commercial multiplex operator in each area. The expansion of the commercial multiplexes is tied up with the Government's digital radio action plan. There is extensive work going on across the industry on that front and we expect some more news at the end of this year. So, for now at least, this phase of network expansion covers only the BBC's UK-wide services.

The locations are listed as

BBC DAB Phase 4 by area, number of transmitters in parentheses, including principal towns/villages

City-centre boosts

Aberdeen, Bournemouth, Coventry, Glasgow, Leicester, Lincoln, Liverpool, Oxford and Plymouth

England

Berkshire (2) - Wokingham, Maidenhead
Buckinghamshire (3) - Chesham, Aylesbury, High Wycombe
Cambridgeshire (1) - Wisbech
Cornwall (2) - St Just, St Erth
County Durham (1) - Weardale Valley
Cumbria (1) - Barrow-in-Furness
Derbyshire (6) - Ashbourne, Glossop, Chapel-en-le-Frith
Devon (10) - Ashburton, Bampton, Beer, Brixham, Dartmouth
Dorset (3) - Lyme Regis, Blandford Forum
Essex (2) - Braintree, Harlow
Gloucestershire (2) - Stow-on-the-Wold
Hampshire (4)
Hertfordshire (2) - Letchworth, Stevenage
Isle of Wight (1) - Ventnor
Kent (4) - Folkestone, Faversham, Dover, Deal
Lancashire (5) - Darwen, Blackpool, Whalley, Whitworth
Lincolnshire (7) - Boston, Bourne, Grantham, Scunthorpe, Skegness
Norfolk (11) - Brandon, Fakenham, Downham Market, Kings Lynn, Thetford, Wells-next-the-Sea
North Yorkshire (3) - Harrogate, Pateley Bridge, Skipton
Northampton (1)
Northumberland (3) - Haydon Bridge, Hexham, Alnmouth, Alnwick
Oxfordshire (1) - Banbury
Redcar and Cleveland (1) - Skinningrove
Shropshire (4) - Bishop's Castle, Church Stretton, Ludlow, Oswestry
Somerset (2) - Chard, Weston-super-Mare
South Yorkshire (1) - Stocksbridge
Suffolk (7) - Southwold, Bungay, Felixstowe, Sudbury, Ipswich
Surrey (4) - Caterham, Haslemere, Dorking, Leatherhead
West Sussex (3) - Crawley, East Grinstead
East Sussex (2) - Rye, Eastbourne
Teeside (1) - Barnard Castle
West Yorkshire (4) - Hebden Bridge, Calder Valley
Worcestershire (1)

Scotland


Aberdeenshire (3)
Argyll and Bute (2), including Islay
Borders (3) - Innerleithen, Jedburgh, Peebles
Dumfries and Galloway (4) - Kirkconnel, Langholm, Moffat, Thornhill
Ross-shire and the isles (1)
Isle of Skye (1)
Perthshire (1) - Montrose
South Ayrshire (2)
South Lanarkshire (1)

Wales


Bridgend (1)
Camarthenshire (1) - Kidwelly
Ceredigion (2) - Lampeter, Newcastle Emlyn
Conwy (1)
North Anglesey (1)
Flintshire (1)
Neath Port Talbot (1)
North Wales (5) - Deiniolen, Dolgellau, Cefn Mawr, Wrexham
Pembrokeshire (2) - Haverfordwest, Tenby
Powys (4) - Brecon, Hay-on-Wye, Llanidloes, Machynlleth
South Wales (1) - Aberdare
Swansea (1)

Northern Ireland

Ballycastle (1)
Bangor (1)
Newtownards (1)

Channel Islands

Guernsey (1)

Isle of Man

Ramsey (1)
Port St Mary (1)

I will integrate these locations into the UK Free TV DAB system soon.
Comments
Saturday, 2 November 2013

@PJH

The first thing to notice in low signal areas with FM is a decrease in signal to noise ratio. eg hiss. Switching to mono improves signal to noise radio. Most modern FM recievers gradually change from stereo to mono to reduce the audibility of this effect.

DAB does not have proper error correction and so the is susceptable to the burbling everone experiences. DAB+ does have full error correction and so has a much sharper cut-off.

If FM is to be replaced it should be replaced with a better system.

PJH you are right it is driven by commercial interests. Ofcoms own research showed that the public felt sound quality was more importent than the choice of stations. Still Ofcom bent to commercial pressure to alow low bitrates and mono.

Trevor Harris's 367 posts
Monday, 11 November 2013

Radio today is reporting that owners of 80 stations want a DAB switch halt. We have constantly been told that the commercial stations have "bought into the DAB switchover" by the vested interests. It is now clear that there is a large section of the commercial radio sector against it. It now looks as though a switchover will not only be damaging to the BBC but will destroy local commercial radio. Of couse the BBC would love the competition to be destroyed.

Radio Today | Owners of 80 stations want DAB switch halt

Trevor Harris's 367 posts

Trevor Harris:

"It is now clear that there is a large section of the commercial radio sector against it"

That isn't actually true though. Have a look at the list of the 80 stations - apart from Talksport they are operators of small-scale stations, which will be able to stay on FM anyway..

The large stations are mostly owned by Global & Bauer and they are not calling for a halt.

If you take Talksport out of it the stations listed have a small percentage of the commercial radio audience in total.

Mark's 181 posts

The Guardian has also covered this but just look at the comments practically all against switchoff.

Abandon digital radio switchover plans, stations tell ministers | Media | theguardian.com

Trevor Harris's 367 posts

Trevor Harris: yes we know you don't like dab but please give it a rest

Mazbar's 384 posts

Trevor Harris: Its not totally surprising that the comments are generally negative - its a fairly self selecting group that chooses to comment on a newspaper story, and certainly one that involved the shutting down of FM. If you look at the comments on this thread, they sound pretty similar.

Many of the comments are valid - the bit rate is not as high as we'd like, perhaps with hindsight DAB+ would have been better, and the coverage is patchy is present. However, as Mark pointed out, the companies involved do not have a big part of the market. In any case, FM switchoff is not going to happen for sometime yet.

There was one interesting comment, which takes me back to the question I asked a while back about similar objects to digital TV -
'Trouble with digital tv is that it an all-or-nothing medium

If the signal is degraded (and in my area it often is) the picture is not better. It regularly pixilates or freezes or drops out entirely.

Freeview doesn't necessarily give more to watch either. It is usually the same films and programmes repeatedly endlessly.

I had hoped there would have been a channel for foreign language films and programmes. We see fewer films of this type than we ever showed before.

No, digital TV was a scam, and digital radio would be a disaster'

Perhaps he should ask for some advice on reception for his TV on this site....

MikeB's 2,579 posts

Trevor Harris:

I would be interested to know the demographic breakdown of people who have time to post comments on the Guardian website on a workday afternoon.

I wonder what percentage are retired people (over 65) who have grown up without digital devices? Of course they are entitled to have their say but it isn't a fair cross-section of the public.

The recent Bath Go Digital trial was a survey of a fair cross-section of people (young, old and both sexes) and the results were very positive.

Mark's 181 posts

As a field engineer and doing a lot of driving, I am getting fed up with the dross that is on FM.

Radio 2 is going down the pan, Radio 1 is just the pits, and local radio, well let's not even go here. (The only exception is Lincs FM who still seem to manage a decent output)

So after upgrading to a DAB radio in the car, and now access to Absolute, Planet Rock, Kiss, etc I am quite satisfied with the audio quality in the car, albeit not brilliant, and would probably use Sky at home not DAB.

However, given the radio choice in this country, I am more than happy with DAB!

pw69's 23 posts

Ah yes well quality of content is yet another issue. In the car I tend to listen Classic FM and Radio 4 for some news programs. The quality of BBC radio and television has deteriated in recent years. Television news has deteriated to "Daily Mail" standards with almost no indepth analysis. I do listen to Radio Jackie which I use to listen to when it was a pirate station in the 70's. Most of the other commercial stations have the same playlist and all sound the same.

Trevor Harris's 367 posts

" I had hoped there would have been a channel for foreign language films and programmes. We see fewer films of this type than we ever showed before." MikeB

Demand is low in the UK, which is reflected in the low incidence of foreign language films. The solution is simple : satellite. This also offers a wider range of English-language output, especially current affairs.

I imagine most of us would agree that there has been a dumbing down of programme quality and content over the years - not to mention TV repeats. Much commerical output on FM and DAB is "sound-alike". This may in part reflect ownership. Where demand wanes, advertisers will wander. I respect the taste and preferences of others - and would regret "consolidation".




michael's 869 posts
Select more comments
Your comment please