Where will the 162 new BBC DAB transmitters be?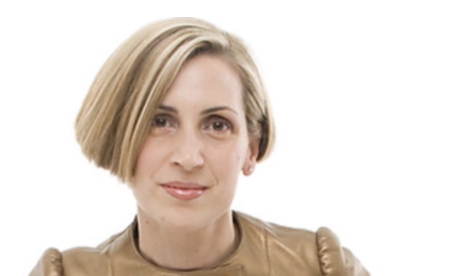 Brian Butterworth
published on
UK Free TV
Alix Pryde, Director of BBC Distribution, has written a blog post today explaining where the Making Waves: extending the BBC digital radio coverage to a further 2 million people

To quote Dr Pryde,

For radio, nearly 90% of listening hours are delivered through FM, AM, and digital (DAB), equating to 900 million hours of radio each week in round numbers; a staggering figure. It's the same for TV; some 98% of viewing is to live or time-shifted programmes which were delivered to the home on satellite, cable, or Freeview.

So I am making the point that we have to balance our critical investment in the future with investment in broadcast platforms, in order that they are worthy as the nation's favourite places to watch and listen to our services.

You might be wondering what this means for BBC Local Radio or our radio services for the Nations. Not a lot, I'm sorry to say. As you might know, our Local Radio services and our radio services for the Nations are carried in capacity which we buy from a commercial multiplex operator in each area. The expansion of the commercial multiplexes is tied up with the Government's digital radio action plan. There is extensive work going on across the industry on that front and we expect some more news at the end of this year. So, for now at least, this phase of network expansion covers only the BBC's UK-wide services.

The locations are listed as

BBC DAB Phase 4 by area, number of transmitters in parentheses, including principal towns/villages

City-centre boosts

Aberdeen, Bournemouth, Coventry, Glasgow, Leicester, Lincoln, Liverpool, Oxford and Plymouth

England

Berkshire (2) - Wokingham, Maidenhead
Buckinghamshire (3) - Chesham, Aylesbury, High Wycombe
Cambridgeshire (1) - Wisbech
Cornwall (2) - St Just, St Erth
County Durham (1) - Weardale Valley
Cumbria (1) - Barrow-in-Furness
Derbyshire (6) - Ashbourne, Glossop, Chapel-en-le-Frith
Devon (10) - Ashburton, Bampton, Beer, Brixham, Dartmouth
Dorset (3) - Lyme Regis, Blandford Forum
Essex (2) - Braintree, Harlow
Gloucestershire (2) - Stow-on-the-Wold
Hampshire (4)
Hertfordshire (2) - Letchworth, Stevenage
Isle of Wight (1) - Ventnor
Kent (4) - Folkestone, Faversham, Dover, Deal
Lancashire (5) - Darwen, Blackpool, Whalley, Whitworth
Lincolnshire (7) - Boston, Bourne, Grantham, Scunthorpe, Skegness
Norfolk (11) - Brandon, Fakenham, Downham Market, Kings Lynn, Thetford, Wells-next-the-Sea
North Yorkshire (3) - Harrogate, Pateley Bridge, Skipton
Northampton (1)
Northumberland (3) - Haydon Bridge, Hexham, Alnmouth, Alnwick
Oxfordshire (1) - Banbury
Redcar and Cleveland (1) - Skinningrove
Shropshire (4) - Bishop's Castle, Church Stretton, Ludlow, Oswestry
Somerset (2) - Chard, Weston-super-Mare
South Yorkshire (1) - Stocksbridge
Suffolk (7) - Southwold, Bungay, Felixstowe, Sudbury, Ipswich
Surrey (4) - Caterham, Haslemere, Dorking, Leatherhead
West Sussex (3) - Crawley, East Grinstead
East Sussex (2) - Rye, Eastbourne
Teeside (1) - Barnard Castle
West Yorkshire (4) - Hebden Bridge, Calder Valley
Worcestershire (1)

Scotland


Aberdeenshire (3)
Argyll and Bute (2), including Islay
Borders (3) - Innerleithen, Jedburgh, Peebles
Dumfries and Galloway (4) - Kirkconnel, Langholm, Moffat, Thornhill
Ross-shire and the isles (1)
Isle of Skye (1)
Perthshire (1) - Montrose
South Ayrshire (2)
South Lanarkshire (1)

Wales


Bridgend (1)
Camarthenshire (1) - Kidwelly
Ceredigion (2) - Lampeter, Newcastle Emlyn
Conwy (1)
North Anglesey (1)
Flintshire (1)
Neath Port Talbot (1)
North Wales (5) - Deiniolen, Dolgellau, Cefn Mawr, Wrexham
Pembrokeshire (2) - Haverfordwest, Tenby
Powys (4) - Brecon, Hay-on-Wye, Llanidloes, Machynlleth
South Wales (1) - Aberdare
Swansea (1)

Northern Ireland

Ballycastle (1)
Bangor (1)
Newtownards (1)

Channel Islands

Guernsey (1)

Isle of Man

Ramsey (1)
Port St Mary (1)

I will integrate these locations into the UK Free TV DAB system soon.
Comments
Monday, 11 November 2013

michael: I was actually quoting a comment from the Guardian website, to show that much the same thing that gets said about digital radio still gets said sometimes about digital TV!

However, he (and you) have a point - although BBC4 and Film 4 do show European drama's, documentaries and films, its not as many as we would perhaps like.

Satellite is one way, and of course there is streaming. Netflix and Lovefilm and well known, but in the US, they have more offbeat stuff from Fandor, Indiepix, etc.

WE live in a media marketplace, and most commercial stations do sound the same. Part of it ownership, but its mainly playing safe in a commercial world. And consolidation is what tends to happen in industries.
If you do want to listen to more adventurous stuff, the net is out there (although BBC6 Music is rather good), and I would recommend KCRW's music station for its new material KCRW 89.9 FM | Internet Public Radio Station Streaming Live Independent Music & NPR News Online from Los Angeles, CA - KCRW - its know to give the first plays to breakout talent, since its the TV/film and music industries local radio station.



MikeB's 2,579 posts
Wednesday, 13 November 2013

According to Radio Today the local stations on the list featured in the Guardian article account for only 1.5% of total radio listening.

Why is the Guardian making a big headline out of this when it's such a small percentage of radio listening?


Mark's 1 post

The head of Digital Radio UK has told RadioToday that the DAB switchover could be many years away

Radio Today | DigitalRadioUK: Switchover is years away

Trevor Harris's 367 posts

More details of the local radio coalisions opposition to the switchover have been published. One point is

In their strategy document, exclusively published here by RadioToday, the coalition calls for Ofcom regulations to be relaxed so that broadcasters can choose to end analogue transmissions whenever they want and without impediment but also so that they can withdraw a station from DAB without the associated threat of losing their analogue frequency.

Ofcom has been bribing stations to go onto DAB with the threat of loosing thier FM frequancy. Put this together with the way the BBC is trying to bribe people into buying DAB radios it reveals how corrupt this whole process has become. So much for democracy when BBC and Ofcom have have been planning all this behind closed doors.

The coallitions point of a common FM and DAB EPG is interesting. Clearly DAB having an EPG which is not available to FM stations is an unfair advantage to FM stations. It could be argued that it is against european law as that the EU does not alow unfair competition between different delivery methods.

Trevor Harris's 367 posts

"Ofcom has been bribing stations to go onto DAB with the threat of loosing thier FM frequancy."

This is nothing to do with Ofcom. The provision of the renewal of analogue licences in exchange for DAB carriage is included within primary legislation (the Broadcasting Act 1990 section 104A(4)(b) as amended by the 1996 Act).

Ofcom have to act within the law and it is not within their powers to be able to amend or abolish this statutory provision.

We already know that the switchover is years away - this isn't news. It won't happen before 2018 and it's more likely to be 2020.

Mark's 181 posts
Saturday, 16 November 2013

2018 will suit me as I can't see me being able to afford /justify a new car much before then!!!

Dave E's 19 posts
Tuesday, 19 November 2013

As far as I understand it there is NO PLAN to switch-off FM for LOCAL & COMMUNITY RADIO.

Following a debate in the House of Lords during the passage of the Digital Economy Act 2010 the Bishop of Manchester said, I welcome the Ministers assurances about the continued provision for local stations to use the FM band. He said that we had been over this ground several times, but we have done so partly because of the seriousness of the issue and partly, as the noble Lord, Lord Clement-Jones, said later in the debate, because of the need to pin the Government down to get the precise assurance that people need.

If and when NATIONAL stations are moved off FM (and currently they hog over half the FM band) there will be more space for local and community radio and the possibility of giving many stations greater power. We will then have both free-to-air DAB for national radio and FM for local and community stations.

In the longer term there needs to be a plan for local stations to move to DAB multiplexes mini-multiplexes that match their service areas and not have to go on large county-wide multiplexes that are too big for them. This point was raised during the House of Lords debate and that is why there was all-party agreement for keeping FM for these stations until a digital alternative was available.

I am so glad that DAB has opened up the airwaves to stations that play jazz, blues, rock, gospel and contemporary Christian music. I am now able to listen to them at both home and in the car as well as to my local FM-only commercial station.

I for one am not interested in sticking to the status quo and I look forward to the roll-out of the BBCs national multiplex and for a second national commercial multiplex to extend choice even further.

J Peter Wilson's 30 posts

JPW : Your understanding is in line with what has been published. You are fortunate to be in an area with good DAB coverage. It is indeed intended that FM will be used by local and community stations. There is, however, a lack of clarity over local BBC radio, which for technical and legal reasons has to be on a commercial DAB multiplex. If commercial operators consider advertising in a given reception area to be commercially unviable, there would be no multiplex and no local BBC. For this reason agreement has been reached to share the cost three ways. The extent to which this will be ultimately rolled out remains, however, uncertain. The coverage maps for my area "confirm" existing DAB coverage, including the commercial multiplex carrying local BBC. The powers that be would maintain that targets have already been met. De facto, however, the higher frequency DAB signal does not extend as far as FM or AM and does not match the optimistic Ofcom DAB coverage maps. My hope is, as stated in previous posts, that a compromise will ensue with minimal duplication of services, with FM and AM retained where needed for full coverage by national and regional services of more remote and low population-density areas. Related concerns arise over broadband. The national average for BT is around 14Mb/s. I get one twentieth of this on a phone line susceptible to line-breaks on windy days. Some of us are less equal than others :-)

michael's 869 posts
Wednesday, 20 November 2013

michael:

The rollout is not uncertain. The full MoU is published on the Department of Culture website.

It says that 90% coverage will be reached by 2017, and in the event of any switchover FM equivalent coverage will be needed before it happens. For North Devon that includes all of the national stations plus BBC Radio Devon & Heart.

The MoU will be legally binding on all of the signatories in the event of a positive decision on switchover on 16th December.

Mark's 181 posts

Mark, how I wish the evidence of as-now DTT and DAB implementation supported your convictions. Here we were duped by DTT promises and de-facto "sorry we can't help with your reception problems" outcomes. Pre-DTT coverage has still not been met post-DSO. I am very versant with the Dept of Culture, Ofcom and other websites, which do not indicate any futher extension of DAB coverage. Current AM radio continues to exist only because FM does not provide full coverage. Propagation at DAB frequencies cannot even equate to FM. Stated 90% DAB coverage would in reality be substantially less than current combined FM and AM coverage. This applies equally in many other remote and less-populated areas of the UK. The legally binding conditions for DAB are stated to already meet FM coverage here , which they do not. Either an expensive plethora of unpublished DAB transmitters or continued AM would be essential in many low-lying areas. Unless *real* propagation data inform planning , "plebs and peasants" in remote and low-lying areas stand to be ignored and fobbed-off with pretend coverage data. I re-iterate : I am pro-DAB. The obvious solution would, as previously stated, be DAB for the vast majority, with FM and AM filler coverage where DAB does not penetrate, all designed to minimise duplication. Vacated FM and AM spectrum would be available for local, community and commercial operators.


michael's 869 posts
Select more comments
Your comment please