Want to watch BBC three or CBBC in HD? You need to retune your Freeview box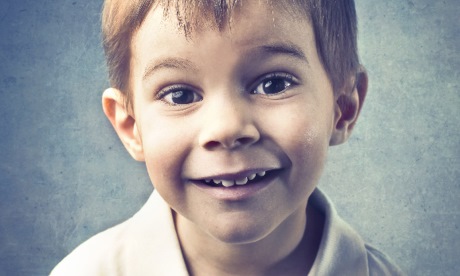 Brian Butterworth
published on
UK Free TV
OK, not too much to look at today, but if you retune your Freeview HD (or Youview) box you will see two text screens:




Channel 73 is for CBBC HD, and 105 for BBC three HD (sorry, Channel 5 HD, you have missed your Freeview slot!)

Thanks to the ever-vigilant Sharealam for spotting that, as well as 63 being ITV3+1.
Comments
Tuesday, 15 October 2013

OK, so they're currently using:
101 BBC One HD
102 BBC Two HD
103 ITV1 HD
104 Channel 4 HD

So wouldn't it be more sensible to have
107 BBC Three HD
170 CBBC HD

In other words, 100 higher than the equivalent SD version.

That'll leave placeholders for the other BBC channels:
109 BBC Four HD
171 CBeebies HD
180 BBC News HD
181 BBC Parliament HD

and (if they want it)
105 Channel 5 HD

Nicholas Willmott's 80 posts

time for channel 5 to be forced to put there hd channel on to both freeview and freesat and for itv and channel 4 to launch on more hd channel also on freeview and freesat eg itv 4 hd or more 4 hd do any body else agree with me on this and yktv channel on freesat also

conor's 60 posts

Yes 5 HD should be forced by the govt to be on 105 or any channel, way over due, crazy situation, BBC dominate yet again

Dave's 126 posts

Dave: perhaps rather than blaming the BBC, we should blame Channel 5 - its they who do not want to go onto HD Freeview.

MikeB's 2,579 posts

... Or Sky for their HD exclusive marketing cross subsidy.

Briantist's 38,906 posts

Nicholas Willmott: you missed out on the consultation. Digital UK on Freeview HD channel numbers: "we can not do that, sorry" | High definition | ukfree.tv - 11 years of independent, free digital TV advice !

Briantist's 38,906 posts
Wednesday, 16 October 2013

Briantist: Didn't even need to retune my Samsung Freeview HD TV - the channels showed up automatically. Wonder if that is part of the Freeview HD spec?

Michael's 358 posts

I expect that BBC4HD will follow very shortly but given the type of material that it shows, i.e. arts, history, music, all manor of documentary material which would look and may sound better form an HD source it came as a bit of a surprise to me that the BBC would start with BBC3HD. That's not say that there isn't some good stuff on 3 which won't also be better for the up-grade - I'm just wondering why the decision and why one (either one) before the other?

John Clemence's 16 posts
I
Ian from notts
8:51 AM
Matlock

Micheal- Its generally part of TV spec, and a main reason for leaving a TV in standby overnight, Over The Air updates

Ian from notts's 253 posts
Ian's:
map
I's Freeview map
terrain
I's terrain plot
waves
I's frequency data
I's Freeview Detailed Coverage

John Clemence: BBC FOUR HD/CBeebies HD as well as BBC News HD will be starting on the two new HD multiplexes.

CBBC and BBC three have the highest viewing figures, it makes sense for them to go first.

Briantist's 38,906 posts
Select more comments
Your comment please