Want to watch BBC three or CBBC in HD? You need to retune your Freeview box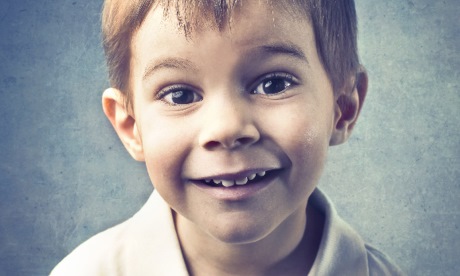 Brian Butterworth
published on
UK Free TV
OK, not too much to look at today, but if you retune your Freeview HD (or Youview) box you will see two text screens:




Channel 73 is for CBBC HD, and 105 for BBC three HD (sorry, Channel 5 HD, you have missed your Freeview slot!)

Thanks to the ever-vigilant Sharealam for spotting that, as well as 63 being ITV3+1.
Comments
Tuesday, 7 January 2014

David Western: Because, according to all research, typical viewers are not yet educated.

There's going to be another mass hand-over of TV frequencies to mobile broadband in 2019, and this requires TV viewers to have upgraded their Freeview equipment by 2018.

Briantist's 38,903 posts

Briantist: I suggested this habit of not using HD a little while back, but had the perfect example on Christmas day at my inlaws.

My father in law has a Panasonic HD recorder, and was setting it up to record the Queens Speech. He put on BBC1, and I reminded him that he could record it in HD. He said it was fine. I asked him if it was through habit that he used BBC1, and not the HD channel, and he said it was just that.

Its going to take time to get people to think HD automatically - so thats why there is a 'nag'. Far from forcing people to use HD, it just to remind them that they have something they've paid for, and which gives them a better picture.


MikeB's 2,579 posts
Monday, 13 January 2014

Does anyone know when CBeebies HD and BBC4 HD will be switched on at the Ridge Hill transmitter?

Ian McD's 1 post

Ian McD: Before Wimbledon.

Michael's 358 posts

Ian McD: "April 2014", according the the Arqiva original timetable - Ridge Hill (County of Herefordshire, England) transmitter | ukfree.tv - 11 years of independent, free digital TV advice shows this.

Briantist's 38,903 posts
Thursday, 2 October 2014

Work it. I Have

Bobby Michaels's 4 posts
Friday, 4 December 2015

Will the Hastings transmitter ever get more HD channels when only a few miles away they are available to people? This is so unfair. I particularly want BBC4 programmes in HD. Now I have to go cap in hand to Rupert Murdoch in order to see these programmes which means paying for a service that is free to many other parts of the country.

Paul Bale's 8 posts
Saturday, 5 December 2015

Paul Bale:
When BBC 3 closes down next year, they may move BBC 4 HD to the National BBC B HD multiplex. (Replacing BBC 3)
Or you could get a Freesat box and satellite dish.
Some of the UKTV channels are starting on Freesat this month, so you don't need a Sky subscription to view them.

Mark A's 374 posts
Select more comments
Your comment please