Is Freeview ready for the first local television service tomorrow?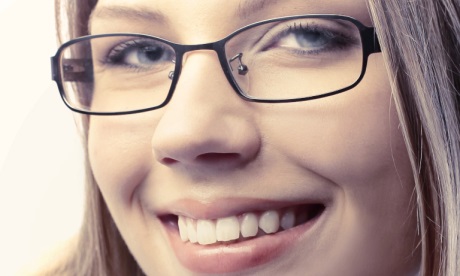 Brian Butterworth
published on
UK Free TV
From Digital UK, today:

Technical changes to prepare for the first of a new wave of local TV services on Freeview have been completed by Digital UK ahead of its launch tomorrow.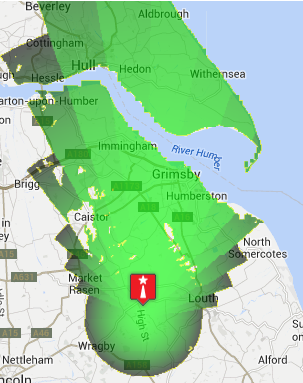 Working in conjunction with multiplex operator Comux, Digital UK has successfully integrated the new service into the terrestrial television network1. Programme and scheduling information for Estuary, serving Grimsby and parts of north Lincolnshire and East Yorkshire, will appear at channel 8 in the Freeview programme guide.

Viewers in the area can retune their equipment to receive the new service from Tuesday, 26 November. Advice on retuning is available from the Freeview Advice Line and on the Digital UK website.

A further 18 local TV services have been licensed by Ofcom and are scheduled to be integrated into the DTT platform by Digital UK next year. Applications for another 28 are currently being considered. The new multiplex will also support up to two additional "quasi-national" commercial services.

Jonathan Thompson, Chief Executive of Digital UK, said: "We are delighted to support the launch of local TV for Freeview viewers and look forward to working with Comux as more services are rolled out across the UK."

All local channels in England and Northern Ireland will be listed at position 8 in the programme guide. Following the closure of Gold on DTT, local channels in Scotland and Wales have been allocated LCN 26 in accordance with appropriate prominence rules for public service channels in the Digital UK Logical Channel Number policy.2 Originally these services were scheduled to be listed at 45.
Comments
Wednesday, 27 November 2013

@Charles - how do satellite system restrict access to FTA channels?

I know that the default BBC and ITV channels used for Sky (and I assume Freesat) reception is based upon post code, but what if you have a different system?

How much does it cost the TV companies to provide the system as well as transponder charges?

And I assume the system only affects the default local TV channel - are you able to switch to others?

Peter Challis's 13 posts
C
Charles Stuart
7:49 PM
Bristol

@Peter - I have no idea of the answers to your questions. Post code is the means of determining location but beyond that I have no knowledge. I don't work in the industry, I'm just interested.

Charles Stuart's 159 posts
Charles's:
map
C's Freeview map
terrain
C's terrain plot
waves
C's frequency data
C's Freeview Detailed Coverage
Thursday, 28 November 2013

Peter, Charles: If the Local TV services want to be received by UK viewers, they must broadcast from either SES or Eutelsat satellites at 28.2°E. Those satellites have a choice, essentially, of either a 'UK footprint' (covers the British Isles) or a pan-European footprint.

The postcode is used to look up which regional version of the EPG to use, out of about 50 different versions. Different regional versions point to different combinations of BBC One, ITV/STV/UTV (and their +1 channels), C4 and C5. (Channels 4 and 5 have no regional content but allow advertising to be bought to cover smaller regions). There are 50 regions because the BBC and the commercial channels cannot agree on the borders of each region, leaving some small areas that have, for example, ITV Border England and BBC North West rather than, for the majority of the border area of England, ITV Border England and BBC North East & Cumbria. However, the actual *broadcasts* are receivable throughout the UK and Ireland. The BBC make all variants of BBC One available in the EPGs, 951-968 on Sky and 950-967 on Freesat. For the commercial channels you have to use the Other Channels feature and enter the tuning details manually.

Historically, some ITV variants were broadcast encrypted on pan-European footprints, but 'free to view' with a Sky viewing card. Sky charge the broadcaster £25k a year for free-to-view encryption, on top of the £21k per year for an EPG slot. Grimsby TV's entire turnover is reportedly £250,000. Still, the 'UK Footprint' is in greater demand than the pan-European one, as the 28.2°E cluster predominantly serves the UK (most continental European broadcasters are on the 19.2°E cluster). If there are technical limitations on the number of transponders that can use each transmitting antenna, it could be cheaper to use the pan-European antenna and pay the encryption charges, but you'd lose the Freesat audience.

I assume that because the editorial areas for each local TV service won't necessarily correspond to Sky's or Freesat's boundaries, some services may be listed in more than one region, and some regions may list more than one Local TV service. Quite how that's going to be managed I don't know. I hope it doesn't give Sky the opportunity to fragment the region map even more, and start charging the PSBs extra for the additional combinations.

Mike Dimmick's 2,486 posts

I meant to add: you may be thinking of the 'spot' beams used by Saorsat in Ireland. These are on the Ka-Sat satellite at 9°E. A 'spot' is approximately the size of the island of Ireland - there is also a 'spot' covering most of England except the south-west, and one covering south and west England and Wales. See diagrams at Saorsat Coverage | TechTir .

As I said, this is no use to the UK local TV services as viewers' dishes are pointing to 28.2°E. Very few viewers would be willing to fit a second dish to get their local TV service. The receiver would also have to support switching to a different dish - some Freesat receivers offer the facility, through Other Channels, but Sky boxes don't.

Saorsat exists because RT feel they cannot go free-to-air on even the UK footprint. They have free-to-view channels on the UK footprint, and all Sky Ireland viewing cards can decrypt them. The UK TV market is 20x larger than the Irish, and RT would have to pay substantially more for broadcast rights, even for content originated by RT, if they were to broadcast free-to-air to the UK as well as Ireland.

For the Local TV services, it will depend on what they fill their schedules with. London Live has bought access to 150 hours of archive Channel 4 and BBC content, but then they have something like 4.5m homes in their potential market, and that content was already cleared UK-wide. Smaller services may struggle.

Mike Dimmick's 2,486 posts
Friday, 29 November 2013

I think there's a bit of confusion re how regionalisation differs between Freeview and Sky (and how the costs vary).

Freeview (DTT) uses transmitters all over the country, which ONLY have relatively local reach. To broadcast a national DTT channel is very expensive, since ALL transmitters will be required. Conversely, its relatively cheap to broadcast a local channel, since the same frequencies can be used for dozens of local stations across the country without interference.

Sky and Freesat (satellite) by its nature has nationwide coverage. It costs as much to broadcast nationwide, even though the target audience may only be local. In order to provide different local services on the SAME channel (EPG) number, Sky has to utilise the software in the box to decide which variant of eg ITV1 is the default selection on EPG channel slot 103. It does this by postcode, which is set in the box at setup.

A regionalised satellite service like BBC1 or ITV1 requires that EACH variant is a separate 24/7 broadcast on satellite (even though the regional variation may be only an hour or so a day). You can, however get access on your Sky box to all the regional variants which arent directly visible on your EPG.

Sky charges the broadcaster extra for the regionalisation. These costs are additional to the actual transmission costs of each regional variant.

A 24/7 channel on Freeview costs (currently) around £6-8 Million a year and there are only a total of around 50 channels available (frequency spectrum constraints). A channel on satellite costs about £300K per year.. and there are many slots available currently around 800 on Sky since frequency spectrum is more freely available. In both cases, an HD channel costs 3 or 4 times the cost of an SD channel.

All of this means that Local TV is relatively cheap on DTT (Freeview), but relatively expensive on satellite (Sky). Thats why were not likely to see many of the LocalTV channels on Sky.

There are however 2 other possibilities that could make LocalTV more accessible on Skyand there are lots of reasons why viewers might want to see a LocalTV channel from the other end of the country.

One way, which Sky is offering, is to allow Local channels to be accessible via its broadband-delivered services, which are well integrated with the EPG. That does however require the viewer to have decent broadband.

The other is to use a single (or even a couple) of EPG channels which are organised so that the (nationally broadcast) programme switches in and out to specific Local channels at different times of the day. This indeed was the proposition put forward by some of the LocalTV licence applicants, but seems to have lost favour. In reality, the early proposals were a re-invention of ITV1, with spine-programmes of national interest for much of the day, with opt-outs for Local programmes. There are lots of reasons why this isnt a good idea.

As others have said, the big challenge for LocalTV, however it is distributed, is whether the business models are viable. Personally, Ive yet to see one that I believe is sustainable.

While the public says it wants LocalTV, they are not prepared to watch it in the numbers, or for the amount of time, that makes a 24/7 channel viable.

Fred Perkins's 9 posts
Sunday, 1 December 2013

Estuary in Grimsby is only on air 18 hours s day, what I've seen so far is good.

Des Collier's 171 posts
Saturday, 7 December 2013
J Peter Wilson
5:11 PM
Bridlington

Following yesterday's channel update (2013-12-06) on our Freeview TV we are now receiving Channel 8 Estuary TV in Bridlington.

According to the post code checker we are not supposed to receive DTT at our address but we inherited an antenna with an amplifier from the previous owner and we get good reception.

J Peter Wilson's 30 posts
J's:
map
J's Freeview map
terrain
J's terrain plot
waves
J's frequency data
J's Freeview Detailed Coverage

J Peter Wilson: Interestingly the maps I made DO show that you can get a signal in Bridlington.

Briantist's 38,906 posts

J Peter Wilson: Predictors should be regarded as a guide to the likelihood of success and reliability due to their inherent limitations. They are certainly not a statement of what "is" the case for one's own situation (i.e. with a particular aerial mounted in a particular position).

There are so many variables, many of which are unknown, therefore the outcome is a statistical probability.

You only have to look at the terrain plot between Belmont and you to see why the prediction throws up a largerly "variable" set of results:


Terrain between ( m a.g.l.) and (antenna m a.g.l.) - Optimising UK DTT Freeview and Radio aerial location

Whilst it suggests you may have line-of-sight at 52 miles (assuming no obstructions on the ground such as trees and buildings), the first Fresnel Zone is interrupted (or potentially interrupted due to objects on the ground) from at least somewhere around Great Hatfield.

Any object within the first Fresnel Zone (look it up) could potentially cause a change in reception, hence the "variable" prediction.

Dave Lindsay's 5,724 posts

J Peter Wilson : Yes, but though, and without wishing to appear too pessimistic, its really a case of how long will the signal from this relatively low powered transmitter last for before dropping well under the threshold for reception? that is when taking into account that through experience of the area I am aware that the signal in the Bridlington area from Belmont's higher powered transmitters can suffer from quite considerable fluctuations in level at certain times of the year caused by the changing atmospheric / terrain conditions.

What you should do is to carry out a signal test on Estuary TV (mux Ch27) and make a note of its strength / quality indications for future reference purposes, as this can then be used for comparison checks should reception start to deteriorate around March or so next year, "if" reception from same lasts that long!

jb38's 7,179 posts
Select more comments
Your comment please