Freeview round up - BBC HD, Local TV, Al Jazeera HD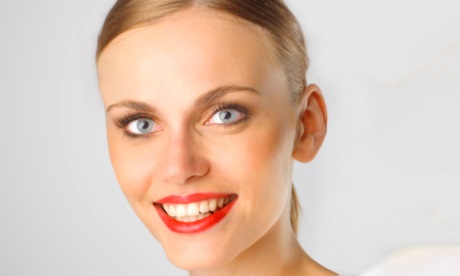 Brian Butterworth
published on
UK Free TV
As the "com7" multiplex is alive on the Crystal Palace transmitter, viewers in London now see this exciting screen if they choose 74, 106 or 107.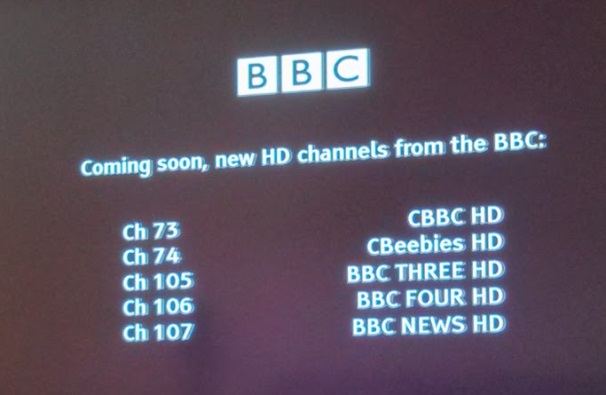 The same multiplex is also broadcasting Al Jazeera in high defintion in HD.

Another "new" feature is Freeview is now showing a short region code on standard definition BBC ONE

And, congratulations to The York Channel and Made in Teesside, who have won their local TV licences.
Comments
Friday, 6 December 2013

See also More Freeview capacity - COM7, COM8 and COM9 - in the 600MHz band | Freeview news | ukfree.tv - 11 years of independent, free digital TV advice which does into the 600MHz plan in some detail.

Briantist's 38,908 posts
Tuesday, 10 December 2013

Nick ADSL- I've got one og the brand new LG sets, doesn't have that sound problem, automatically sorts itself .

Des Collier's 171 posts

thanks Des
Next time in the market for a new TV i will pay more attention
As i said above it's not that big a problem as my SD is virtually as good as HD so i guess i'm lucky
i have the Panasonic VT20 which sold for £1300 back in 2010

NICK ADSL UK's 38 posts
Wednesday, 11 December 2013

please can u help me i cant get itv channel 4 back

samantha's 2 posts
samantha's:
map
S's Freeview map
terrain
S's terrain plot
waves
S's frequency data
S's Freeview Detailed Coverage
Thursday, 19 December 2013

As i get TV from London crystal palace I noticed two lcocal tv test transmissions it says local tv 1 ans other says local tv 2 on UHF channel 29 on London. who knows that mean we get 2 channels or not? i am in Reading RG8 area i am sure i am not suppose to get them

Rob's 171 posts

Rob: If you are receiving the test transmission then it would seem likely that you will receive the services when they come on air as it would seem unlikely that the test transmission is more powerful than what it will be like when they are on air.

Dave Lindsay's 5,724 posts

Rob: I get the test card showing Comux-Local TV test 1 and 2. it shows colour bars and sound like in the old days of tv testing that horrible noise lol (51.4816,-1.0490)

Rob's 171 posts

Rob: Right, so that means you will be able to watch London Live when it launches in February.

Dave Lindsay's 5,724 posts
Select more comments
Your comment please