Does the BBC or BSkyB spend more on programmes?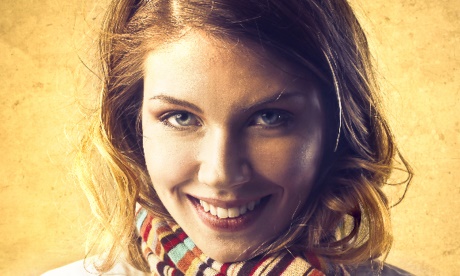 Brian Butterworth
published on
UK Free TV
Once it was unfashionable to have an opinion on accounts. If you needed to have one, you would hire a professional to arrange something for you.

But, no more! Everyone has an opinion about the accounts of the BBC. Is twenty grand a week too much for flying people to Salford? You decide!

I thought it might be instructive to look a little more into the idea that the BBC now has just one quarter of what BBC boss Tony Hall recently called "broadcast revenues" (which is the licence fee plus subscription plus spot advertisements income).

To that end, I have compiled a chart to compare the way that the BBC and Sky spend the money they get from the British public.




The first thing you can't help noticing is that the BBC spends MORE on programmes than Sky. We also know £767m a year (31%) of Sky's programming costs are for the 116 Premier League soccer matches it shows.

Other number to note is that to collect from 26.5m homes costs the BBC £111m (£4 each) , to collect from 10.4m Sky homes (including in RoI) £647m (£62 each).

I suspect you can't help noticing that Sky spends £1.1 billion on "marketing".

As BSkyB is a private company, you can't deny the need to for them pay their shareholders profits. Last year that was £1.3 billion.

A note of caution then: if you could sell off the BBC it will most likely end up costing double for the same service. Just like, some may say, gas and electricity...

The Tony Hall graphic.




Cost of TV Licence over time, which is a Brian Butterworth graphic you will also find on Television licensing in the United Kingdom (historical) - Wikipedia, the free encyclopedia.




For your delectation and delight you can read the 2013 BSkyB Annual report here:

BSkyB Annual Report 2013

And the BBC's here:

BBC Annual Report Financial statements 2012-13


Comments
Monday, 9 December 2013

Martin Baines: "I find it increasingly difficult to think of a single reason why we should force people to pay a TV tax and threaten them with prison if they don't."

I can think of a single reason: it costs £58 less. If the BBC were a subscription service, you'd have to fork out £203.50 per household: 40% more.

As for the "threaten them with prison if they don't" the same happens with local taxes and even parking fines.

No one is forced to have a television set.

Briantist's 38,907 posts

I just don't get it. How can you have a compulsory payment system that doesn't have a backstop?

- Council Tax,Liability order,attachment of earnings,vulnerable groups,forcing entry,what is peaceful entry?,Magistrate Court Liability Orders

"... your local Council may apply to the Magistrates' Court for a warrant committing you to prison in the event of non payment of Council Tax. "

- Parking fines and parking charges [ 45 KB] - AdviceGuide

"If you don't pay within the correct period of time, the amount you must pay will be increased by a further 50%. It will be registered as a criminal matter and you could get sent to prison if you don't pay up."

- What happens if you're suspected of benefit theft? - nidirect

"If you're prosecuted for benefit theft you could... get a prison sentence."

Briantist's 38,907 posts

Sky has been on-air since 1989 (I think). I read somewhere (Broadcast?) that, in all that time, its flagship channel, Sky1, seldom gets a viewer share of over 1%. Sky's audiences still prefer the legacy channels for their entertainment (BBC1 through to Channel 5) over Sky's utterly dreary offerings. Legacy channels which Sky clearly cannot do without. The marvel is that anyone would pay £100s per year for Sky. Unless you are a sports addict or watch only mainstream Hollywood movies, who'd bother?

In fairness, I'd re-jig the BBC, split it into four autonomous national divisions and drop the TV licence fee (in England at least). I'd fund ad-free public service TV and Radio from a very small slice of existing VAT receipts. Seems apt since people pay for ITV et al through the cost of their shopping - a portion of which is there to pay for the ads on all those 'free' channels. It would have the added bonus of being able to put the BBC on the same footing as Channel 4 and keep meddling and ruinous politicians at bay.

Tom's 1 post
Tuesday, 10 December 2013

In my youth I was a supporter of the BBC and the licence fee as I thought it was good and alternative to commercial television. But those were the days when the BBC went to extreem lengths to produce the highest quality sound and vision.

Then DAB came along and Ofcom alowed a massive drop in bitrate and sound quality. Ofcoms own research showed that sound quality was more important to the public than choice of stations. Dispite this the BBC went on supporting DAB and have spent enormous sums of money on it.

The BBC has spent over £1 billion pounds on the refurbishment of Broadcasting house. The public accounts commitee has been very critical of the way it spends money including payoffs and traveling expenses etc.

Then the BBC lowered bitrates on its HD channel from over 20mb/s to 9.8 mb/s. There were thousands of complaints made to the BBC and eventualy an investigation by the Trust. Basically the Trust decided to ignore public opinion and supported the BBC.

I think most people now accept that the BBC Trust is not working and that it needs to be replaced. In short the BBC is out of control.

The quality of content has also greatly deteriated and even sport is being dumbed down. The public service content is minimal.

The Licence fee is now outdate in this multichannel, multi media world. Infact it is now possible to avoid the licence fee by not watching live programs.

It is true I spend much more time watching sky channels than any of the free channels.


trevorjharris's 367 posts

trevorjharris: Ignoring the drop in bitrate on DAB and HD TV, which is something we know you have strong feelings about (although relatively few average BBC consumers are even aware of such things, and probably care less), what basis to you have for your concerns?

Anyone who thinks the BBC is perfect is deluded - the BBC has always been attacked for being too close to officialdom, too far from the views of the day, too arrogant, too supine, spending too much or too little money, etc. Yet, I cannot think of an organisation which which gives me more for my money (apart from the NHS, perhaps).

Far from the licence fee being outmoded, can you think of a more efficent way of collecting revenue? Sky spends a lot more on collection of revenue because its a subscription service, with the extra costs that must follow. If the BBC did the same, costs would rise. Yes, you can avoid the licence fee, but in economics, this is seen as freeloading, which unfair and destructive.

Please look at the facts, rather than follow the lead of the 'Very Serious People' (in Paul Krugman's phrase) who constantly decry the BBC - remember that they often have an axe to grind and a colunm to fill.

BH's refurb was over budget, but that hardly unusual in the private or public sector, and there were payoffs that went well beyond contractual agreements - I've no problem investigating them, but it needs to be put into context.

I suspect that most people have little interest in the BBC Trust, and have no idea what it does. The only people who think that the BBC is out of control are its rivals and those who get paid to write about it - the rest of us are fairly OK with it.

Has content been dumbed down? Can you dumb down sport? And is there little public service content? I suspect that a quick look at BBC4 would reassure you.

Most people like the BBC, and like what it does, especially since it costs them only about 40p a day. They like Strictly, Eastenders, Blue Peter, MasterChef, Last Tango in Halifax, Holby, Wizards V Aliens, The Paradise, Sherlock, Line of Duty (they are making a second series!), Deadly 60, Horrible Histories, ,Gavin and Stacey, Tudor Monastery Farm and even some stuff on BBC3! They also like the radio channels, the Proms, Glasto, and the World Service.

If you want to watch and pay for Sky, thats fine - but in reality the BBC does deliver, and for most people, it works. I just want it to be better.

MikeB's 2,579 posts

I must admit I do watch Last tango and Paradise but only because my wife does. I haven't watched anything on bbc three for years. BBC Four does some times have a good program.

I should point out I am not anti free TV. Infact I watch alot of football and drama on ITV. I also do appreciate that some people cannot aford to subscribe to pay tv. Some people don't watch television at all.

I noticed there has been more critisism of the BBC for thier Mandella coverage. Why did they have to cover the rememberance on both BBC2 and BBC News at the same time?

If you want to see the effect of low bit rates just watch Question Time on BBC 1 HD. The plain blue background shows lots of odd artifatcs.

trevorjharris's 367 posts
Wednesday, 11 December 2013
P
Peter Challis
9:31 AM
Brighton

@trevorjharris - reading your latest comments makes me realize you live in a different world to most people.

BBC HD bit rates lowered - yes - during initial trials the BBC allocated an entire transponder to a single HD channel. Now the BBC, like many broadcasters, including Sky, fit more than 1 into the same space. IMHO the picture quality may not be as good as it was when it was 1 channel per transponder, but running 5 now with adaptive bit rates and better compression algorithms is perfectly good enough, and significantly better than SD. There is also the minor issue to the cost of providing separate transponders for every HD channel if you want 20 mbit/sec for every channelwhich you seem to ignore.

Who cares (other than you!) about the artifacts in the background of question time? Do you watch to listen to what is being said or to admire the picture quality?

If you recall you bleated on about wanting more broadcast 3D channels, but were more than happy to accept a 50% reduction in horizontal resolution to achieve it.

Regarding BBC3 and BBC4 - so you don't watch these channels so they should be shut down - what a selfish arrogant attitude from you! IMHO these are some of the best channels for new programming, but if all you ever seem to do it watch football then I guess it is of little interest to you.

DAB bit rates lowered - who really cares - again IMHO the audio quality of DAB is definitely better than FM. I imagine if you were hiper-critical and looking for yet another reason to attack the BBC then I guess you would pick up on this.

I think it is really about time you got a life and stopped being hiper-critical of an organisation that has it's faults but definitely no more than the Murdoch controlled Sky emporium and it's dubious news gathering techniques and continuous price increases,

I'm still actually very proud, and impressed by what the BBC achieves for 40p per day.

Again I ask you, but still you refuse to answer, how much do you pay Sky per day for their services?

Peter Challis's 13 posts
Peter's:
map
P's Freeview map
terrain
P's terrain plot
waves
P's frequency data
P's Freeview Detailed Coverage

The BBC HD bitrates was discussed extensivly on the BBC Internet blog and the evidence was formally submited to the trust. Not worth going over this again except to say the low bit rate also makes the picture much softer. The EBU recommends 12mb/s as a minimum for HD.

I did not say BBC3 and BBC 4 should be shut down.

The BBC's own research showed that the DAB bitrate needs to be 225kb/s to get the same quality as FM.

The BBC also waisted £100 million on a computer project due to bad management.

Peter you may be happy with the BBC thats fine, but all licence payers have a right to criticize how thier money is spent.

trevorjharris's 367 posts

@Peter

Yes Sky is alot more than the licence fee but it does provide the services which I am willing to pay for. These include Premiereship Football, F1 and various other programs and movies. As a bonus the picture quality is better than the BBC and nearly all programs are in dolby surround.

I also have Sky fibre which I get a £10 per month (the cheapest I have seen for unlimited fibre).

Sky does have about 11 million customers so I am not alone.


trevorjharris's 367 posts
P
Peter Challis
11:18 AM
Brighton

@trevorjharris - of course you have the right to criticize. It's when criticism of the BBC becomes a paranoia that perhaps you need to do something about it.

And as well as rights, you also have responsibilities:

1. to understand the business and technical constraints - satellite distribution is NOT always the best way - it costs money to have SD and HD and regional and the BBC have had the license fee frozen for several years.

2. to move on when your points will not be addressed - you continue to raise the same points again and again and again like a stuck record.

3. to own up as to any conflict of interest you may have - Do you work directly or indirectly for Sky? Do you invest in Sky? For the nth time of asking - HOW MUCH DO YOU PAY SKY EACH DAY FOR YOUR SERVICES?

As far as HD bit rates are concerned do you know which major broadcasters world-wide continue to broadcast HD at 12mb/sec? Does your beloved Sky?

Has the EBU recommended value changed since it was originally published?

And just because the EBU recommends something doesn't mean broadcasters have to adhere to it.

Similarly on DAB - what are the recommended bit rates now? What do audio tests in real world environments come up with?

And now you raise the £100m on computersystems again - same old issues - time and time again - you really need to move on!

Peter Challis's 13 posts
Peter's:
map
P's Freeview map
terrain
P's terrain plot
waves
P's frequency data
P's Freeview Detailed Coverage
Select more comments
Your comment please