Should the UK close down the TV networks to allow for more mobile broadband?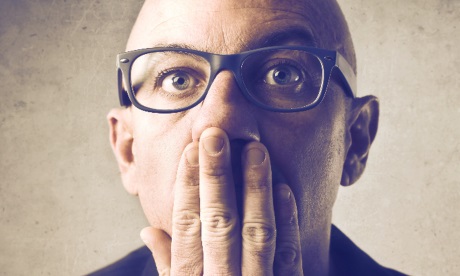 Brian Butterworth
published on
UK Free TV
From the Digital UK Press Office today:

A new report published today reveals the major economic benefits that Freeview and other terrestrial TV services deliver to the UK.

The report shows that the country's most widely used platform returns nearly £80bn to the economy and challenges the view that mobile broadband delivers more value from airwaves than television.

The findings come at the start of a year when crucial decisions about the future of free-to-air TV will be made by policy makers in the UK and EU. Just over a year after digital switchover freed up capacity for 4G mobile broadband, a further shake-up of the airwaves is being considered to release more spectrum for the mobile market.

Commissioned by Digital UK, the report by media and telecoms consultancy Communications Chambers sets out for the first time the economic and social importance of digital terrestrial television (DTT) which delivers broadcast channels for both Freeview and YouView - and is watched in three-quarters of UK homes.

Headlines from the report include:


Evidence of DTT's vital role in supporting UK broadcasting, driving innovation and investment in programme-making while keeping consumer costs down
DTT provides nearly £80bn* to the UK - significantly more than previously estimated - and supports 15,000 jobs in broadcasting and independent production
New economic analysis showing that DTT delivers more value per unit of spectrum than mobile broadband (see notes)
As the largest free-to-air TV service, DTT creates healthy competition between platforms and ensures viewers can access public service channels without
subscription
Digital UK and its members (BBC, ITV,
Channel 4
and Arqiva) are urging government to ensure any further transfers of airwaves do not weaken Freeview and other terrestrial TV services, and that viewers should not suffer disruption or foot the bill for making the changes. In a joint letter accompanying the report,
Tony Hall
, BBC Director General, Adam Crozier, CEO of ITV, David Abraham, Channel 4 CEO and John Cresswell, CEO of Arqiva, stress the importance of terrestrial services such as Freeview in ensuring the UK remains a world leader in television.
Jonathan Thompson, Chief Executive of Digital UK, said: "This report sheds new light on the value of DTT for viewers, the UK television sector and wider economy. With increasing demand for spectrum it is critical that DTT remains a strong proposition with the same coverage and range of channels viewers enjoy today."
Copies of the report can be downloaded from
The Value of Digital Terrestrial Television in an era of increasing demand for spectrum [PDF]
.
Notes
*£79.8bn, calculated on the basis of ten year "net present value" (NPV)
New economic analysis: The report estimates that the average value per MHz of spectrum for DTT is 50% higher than that for mobile data and that the marginal value (the unit value that might realistically be reallocated between DTT and mobile) may be even greater. The report estimates the marginal value of mobile data per MHz of spectrum to be £0.19bn compared to £0.47bn for DTT.
Comments
Thursday, 1 January 2015

Yes I agree some people know what they are talking about. But even some of them are quite ignorant with their replies. As if because they know the answer all us less mortals should either know or not contradict them. Nice when we have a free country we have sites like this that say NO.

John Martin's 103 posts
Saturday, 17 September 2016

Hi,NO,no and no terrestrial tv should never be closed,sky and the like are greedy money grabbing operations.they should have their tails clipped,if needs be by force.

nicholas's 120 posts

Hi,there is no such thing as a holographic tv service now or in the future,this refers to a new way
of recording video and audio.Still in the laboratory at present.Judging how dvds stop working,possibly
another way to waste yr money,matter of interest,sunbathing dvds sometimes makes them function,so
put them in window on sunny days.

nicholas's 120 posts

I think the battle already lost to keep the number of terrestrial channels already by the channels already lost to mobile phones and internet. The TV broadcasting space will reduce and Freeview will go over time. (Sorry your FM too now that cars have DAB).
People will want 4K/UHD TV pictures more and more and as I see it Freeview just would not have the space so we will all want fibre internet into our homes, FTTP I think it called.
Just think of when you phone someone it is a mobile number rather than a landline, one of the reasons other than mobile is no line rental.

David's 306 posts
Sunday, 18 September 2016

David:

Free to air broadcasting will always have a place as not everywhere in the UK will be able to have FTTP installed at sensible cost. I used to live in a very rural hamlet of 7 houses/farms and there is no cost effective way to deliver FTTP. That is the situation in many rural areas and even some semi-urban areas still cannot have FTTC let alone FTTP!

Almost everyone I ring is on a landline, not a mobile number.

Most cars do not have DAB yet and only newer cars get it. Really they should be having DAB2 fitted. My car is less than 2 years old and does not have DAB capability - and that is not unusual.

Ofcom have been lax in letting the mobile operators have more spectrum than they really need, possibly because of the commercial return demanded by government.

Long may Freeview and Freesat reign.



MikeP's 3,056 posts

MikeP: With the congestion all the mobile networks face in busy areas it's hard to claim that they have more spectrum than they need. I agree that DTT and satellite will be around for many years to come, however advances in technology (i.e. DVB-T2 etc) have reduced the amount of spectrum required for DTT and I am looking forward to a future switch of all DTT multiplexes to DVB-T2 so that the current simulcasting of HD and SD channels can end and the remaining DTT spectrum can be better utilised allowing capacity for the channels on COM7 and COM8 to reach a wider audience as well as the further additional capacity that will be created. I'm sure many people will complain about having to buy new equipment, but if we let that hold up progress we would never have the current Freeview service we enjoy now.

Virtually all cars that have DAB radios (or adaptors) also support DAB+ (the standard used by 4 national stations as well as some stations with coverage on various local and trial muxes as well as being used by various other countries across Europe) which is now fitted as standard to over 85% of new cars sold. Of course there are still millions of older (and fairly new) cars on the roads that don't have DAB, however adaptors have come down in price massively over the last few months and will be affordable to most who need them by the time we reach a digital radio switchover, which is still a few years away at least.

StevensOnln1's 3,567 posts

StevensOnln1: I'm fairly sure this topic comes up about every two months, and we all say the same thing:
a) There is no way current internet capacity or coverage would allow a switch away from Freeview/Freesat, and thats not likely for quite a while yet either

b) In terms of cost effectiveness, terrestial transmissions work well, and it would require a huge shift for people to use other means - and we are really bad at huge shifts when it comes to broadcastign technology

c) The low provsion of DAB equipment in cars has been probably the single biggest barrier to digital radio takeup, but hopefully this will improve. FM isn't going away any time soon, but with both the churn rate of new DAB equiped cars on the market, upgrades to existing cars with cheaper DAB units and mobile streaming, it will loose even more market share.

d) We all use more mobile phones, more often. The vast majority of phone numbers I processed yesterday at work were mobile numbers, and those were the ones customers gave immediately (yes, mobile numbers are far better when setting up a delivery, but they generally just gave a mobile number anyway). And so that capacity has to come from somewhere.

e) DVB-T2 will allow much more efficient use of the existing/remaining TV spectrum, so we can have our cake and eat it. And the cost of a DVB-T2 box is less than fifty quid, and in most cases, people will already have all the equipment they need anyway.

Lets see if anything changes in the next two months....


MikeB's 2,579 posts

FM radio will continue to be needed for decades. My family has literally dozens of things which include an FM radio; most of which we plan to continue to use for the rest of our lives.

And digital radios are expensive and hugely hungry for batteries. The trannie** in our bathroom lasts 9 months on a set of batteries.

** I first types "tranny" but I think that is something different that we do not (often) have in our bathroom.

steve P's 1,173 posts

steve P: DAB radios are not that expensive - you can pick one up from Argos for twenty quid, and all DAB radios have FM as well. Yes, the current DAB radios use a lot of power, relatively speaking, but the next generation will have more efficient chips, and most people use their radios plugged into the mains, or can of course stream via a phone. Its not a dealbreaker.

You might plan to use an FM radio for the rest of your lives, but no technology lasts forever, or at least is supported. Music companies no longer release albums on 8 track or C60 cassettes, laser discs are for collectors only, and you wont find VHS tapes in HMV any more. There are those upset that their Amstrad computer takes 3.5in floppies, and neither are sold any more. I'm sure people are angry that the device they once bought which uses these technologies cannot play the latest content, but thats the way it is.

At some point, FM will disappear (although LW is still hanging on), but until digital has critical mass, thats not going to be for a while.

People who worry about this, the possible end of Freeview, etc are a bit like people who write angry letters to the press about the visible lack of preparation by authorities for a coming zombie apocalypse - its very unlikely to happen, and if it does, we'll probably able to deal with it.

MikeB's 2,579 posts

steve P: Good afternoon, Steve. FM radio receivers will not be of much use once the National FM broadcast transmitters have been switched off, other than for receiving very local community radio stations if these decide to continue to use FM when Ofcom is encouraging the likes of them on to the trial local dab 'minimuxes'. DAB radios are nowhere near as expensive as they were in the early 'noughties' and the latest models are not 'battery hungry' because improvements have been made to their designs so that they consume much less power than the late nineties/early noughties models did. It is all very well for you to have the opinion that,"FM radio will continue to be needed for decades', but when there is a digital radio switchover in the 2020s, your opinion will no longer have any weight, I'm sorry to tell you. Richard, Norwich.



Richard Cooper's 466 posts
Select more comments
Your comment please