Should the UK close down the TV networks to allow for more mobile broadband?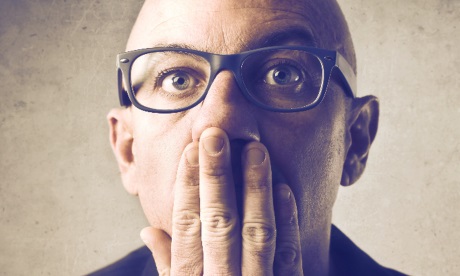 Brian Butterworth
published on
UK Free TV
From the Digital UK Press Office today:

A new report published today reveals the major economic benefits that Freeview and other terrestrial TV services deliver to the UK.

The report shows that the country's most widely used platform returns nearly £80bn to the economy and challenges the view that mobile broadband delivers more value from airwaves than television.

The findings come at the start of a year when crucial decisions about the future of free-to-air TV will be made by policy makers in the UK and EU. Just over a year after digital switchover freed up capacity for 4G mobile broadband, a further shake-up of the airwaves is being considered to release more spectrum for the mobile market.

Commissioned by Digital UK, the report by media and telecoms consultancy Communications Chambers sets out for the first time the economic and social importance of digital terrestrial television (DTT) which delivers broadcast channels for both Freeview and YouView - and is watched in three-quarters of UK homes.

Headlines from the report include:


Evidence of DTT's vital role in supporting UK broadcasting, driving innovation and investment in programme-making while keeping consumer costs down
DTT provides nearly £80bn* to the UK - significantly more than previously estimated - and supports 15,000 jobs in broadcasting and independent production
New economic analysis showing that DTT delivers more value per unit of spectrum than mobile broadband (see notes)
As the largest free-to-air TV service, DTT creates healthy competition between platforms and ensures viewers can access public service channels without
subscription
Digital UK and its members (BBC, ITV,
Channel 4
and Arqiva) are urging government to ensure any further transfers of airwaves do not weaken Freeview and other terrestrial TV services, and that viewers should not suffer disruption or foot the bill for making the changes. In a joint letter accompanying the report,
Tony Hall
, BBC Director General, Adam Crozier, CEO of ITV, David Abraham, Channel 4 CEO and John Cresswell, CEO of Arqiva, stress the importance of terrestrial services such as Freeview in ensuring the UK remains a world leader in television.
Jonathan Thompson, Chief Executive of Digital UK, said: "This report sheds new light on the value of DTT for viewers, the UK television sector and wider economy. With increasing demand for spectrum it is critical that DTT remains a strong proposition with the same coverage and range of channels viewers enjoy today."
Copies of the report can be downloaded from
The Value of Digital Terrestrial Television in an era of increasing demand for spectrum [PDF]
.
Notes
*£79.8bn, calculated on the basis of ten year "net present value" (NPV)
New economic analysis: The report estimates that the average value per MHz of spectrum for DTT is 50% higher than that for mobile data and that the marginal value (the unit value that might realistically be reallocated between DTT and mobile) may be even greater. The report estimates the marginal value of mobile data per MHz of spectrum to be £0.19bn compared to £0.47bn for DTT.
Comments
Sunday, 26 January 2014

Leave well akone I say on this matter.if it ain't broke don't mess with it.

Des Collier's 171 posts

Briantist

Look again at the technicality involved with the internnet and stop being picky. WWW relies upon the internet.
What I said is absolutely true. I am talking of the hardware and not the software/appware. No connection means no TV in the scenario envisioned. The internet at a local level is NOT imune to problems.
How many wires are there arriving at your home carrying telephone and internet (broadband by ADSL*) services? Just two! Two because that is the minimum need to create a circuit. As there are only two you do not have redundancy at all. Same at your local exchange, especially if it is a sub- or sub-sub-exchange. Redundancy provides the immunity for the internet and the protocols are irrelevant to how the hardware connections are made. That redundancy is absent in the 'last mile' connection. You have to look at the reality of what is installed to connect a subscriber. That the networks yiou worked on included redundancy is irrelevant to the 'network' connections provided to the consumer. They do not include any redundancy so if a single wire in that last link fails there is no connection.

Also remember that no customer is able to determine what form the connection to their home will be, irrespective of whether they have fibre, ADSL or satellite connection to the internet. They cannot tell BT/Openreach or Virgin or whoever to install a dual connection to provide any redundancy. The standard Openreach Master Socket can only take two incoming connections so cannot include any redundancy so no resilience to interuptions. That is the reality for the consumer.
What your seem to be talking about is the national/international connectivity which *does* have redundancy as I stated.

Please also bear in mind that I have been using netorked systems for more than 25 years and know what all the mnemonics mean.

MikeP's 3,056 posts

@MikeP I think you'll find that while the design of the Internet protocols allows for routing around faults in practice there is a lot more than the last mile where no duplication is included and thus no routing around is possible.


Brian Gregory's 23 posts
Brian's:
map
B's Freeview map
terrain
B's terrain plot
waves
B's frequency data
B's Freeview Detailed Coverage
Monday, 27 January 2014
J
john Martin
1:04 PM
Doncaster

We are told all the time we are living longer and soon will have more people retired than are at work. I bet if you told all these non workers they are going to have to pay more to watch free television they would say no very politely. But hey as we are getting more big brother all the time they will probably have no say in the matter anyway. As will any of us

john Martin's 103 posts
john's:
map
J's Freeview map
terrain
J's terrain plot
waves
J's frequency data
J's Freeview Detailed Coverage

Broadcast Tv has a simple beauty - a single signal (DTT/satellite) can be viewed by an unlimited number of people, assuming that they have a good signal.
Putting Tv only on the internet would require an increase in infrastructure that seems wasteful of resources and is probably unlikely given the investment that would be needed to implement it.
The internet is a very useful tool but I believe that closing down broadcast Tv (DTT) would result in a poor use of technical resources and it would remove resilience. It makes sense to offer Tv over the internet but not exclusively as the internet is better for use in other areas of interest.

Ben Hardaker's 1 post

Brian Gregory
That's what I was alluding to in my original post! The connections between servers are mostly well protected with redundancy to spare, but there are sections of the 'backbone' that appear not to be. Evidence of unexpected connection failures on a large scale shows that you are right.

Looking at the suggested scenario from the customers' perspective, any interruption of their internet service delivery, for what every reason or cause, will mean they lose TV as well as internet and probably telephones as well, except for mobiles of course (but a power outage can affect the mobile masts as well!).

That the core elements of the internet are well enough designed and connected to be 'resilient' is a good thing, but the connections branching out from that to feed individuals or even groups can be affected by flooding power failures, equipment faults, etc, etc. Any failure there will also cause 'No Signal' behaviour I expect.

MikeP's 3,056 posts
Friday, 7 February 2014

I hope they do not stop freeview. Thousands of recorders /boxes no use . I have just replaced my phone but still 3g and I do not intend changing. It seems 4g not here much anyway.
Others have already commented on the greed of company's seeing an opertunity to charge us more for less competion .
When I do look at the Sky lists I rarely find any program I MUST see and think I wish I had Sjy.
In fact most of the programs are repeats and I do not intend paying to pay to watch them.
Of course some areas do have problems getiing any TV and HAVE to use Satellite and that would be the ONLY option I would consider,
Most of my veiwing is the first 5 channels and Yesterday/Create and Craft and thats it.
No sport interest here escept wimbledon and theres already too much sport on now,
If they do close it down then think maybe time to ditch TV completely and listen to the radio more than at present ,radio 2/4/4+ being my favourites!
Hope a petition against starts soon.

David Rumble's 1 post
Monday, 10 February 2014

Don't do it as a family we can only have freeview as its a one off payment without freeview we would not have tv at all and that is not what we want thank you so no please do not do it.

S Hall's 3 posts
Monday, 17 February 2014

Is there somewhere those of us who support Freeview can send their comments where they might carry some weight? I did look at the Ofcom site and there seems to be a number of 'contact us' options but it's not very clear which is the most appropriate.

I did also look at the summary section for the 'Future use of the 700MHz band' consultation and note that under the sub-heading 'Our relevant duties' it states "Ofcom has a number of other statutory duties ... relating to fulfilling the purposes of public service broadcasting in the UK".

Shutting down Freeview and giving us a choice of subscription-based satellite, cable or Internet-based alternatives surely would run against this obligation to PSB. For the government to subsidise commercial Internet service providers in order to ensure a 'minimum level of Internet access' as discussed elsewhere in this thread would be both unsound and almost certainly unworkable.

Michael Walker's 1 post

Michael Walker: The process of closing down the network of terrestrial transmitters can only happen after a consultation. Such a consultation has not been issued therefore there is no where to send comments on something which hasn't been put forward as a proposal yet!

Dave Lindsay's 5,724 posts
Select more comments
Your comment please