Should the UK close down the TV networks to allow for more mobile broadband?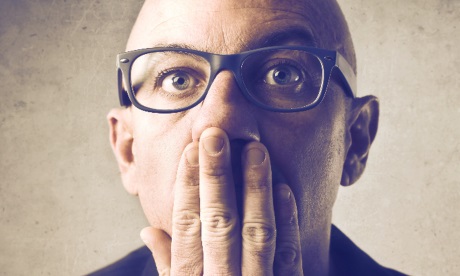 Brian Butterworth
published on
UK Free TV
From the Digital UK Press Office today:

A new report published today reveals the major economic benefits that Freeview and other terrestrial TV services deliver to the UK.

The report shows that the country's most widely used platform returns nearly £80bn to the economy and challenges the view that mobile broadband delivers more value from airwaves than television.

The findings come at the start of a year when crucial decisions about the future of free-to-air TV will be made by policy makers in the UK and EU. Just over a year after digital switchover freed up capacity for 4G mobile broadband, a further shake-up of the airwaves is being considered to release more spectrum for the mobile market.

Commissioned by Digital UK, the report by media and telecoms consultancy Communications Chambers sets out for the first time the economic and social importance of digital terrestrial television (DTT) which delivers broadcast channels for both Freeview and YouView - and is watched in three-quarters of UK homes.

Headlines from the report include:


Evidence of DTT's vital role in supporting UK broadcasting, driving innovation and investment in programme-making while keeping consumer costs down
DTT provides nearly £80bn* to the UK - significantly more than previously estimated - and supports 15,000 jobs in broadcasting and independent production
New economic analysis showing that DTT delivers more value per unit of spectrum than mobile broadband (see notes)
As the largest free-to-air TV service, DTT creates healthy competition between platforms and ensures viewers can access public service channels without
subscription
Digital UK and its members (BBC, ITV,
Channel 4
and Arqiva) are urging government to ensure any further transfers of airwaves do not weaken Freeview and other terrestrial TV services, and that viewers should not suffer disruption or foot the bill for making the changes. In a joint letter accompanying the report,
Tony Hall
, BBC Director General, Adam Crozier, CEO of ITV, David Abraham, Channel 4 CEO and John Cresswell, CEO of Arqiva, stress the importance of terrestrial services such as Freeview in ensuring the UK remains a world leader in television.
Jonathan Thompson, Chief Executive of Digital UK, said: "This report sheds new light on the value of DTT for viewers, the UK television sector and wider economy. With increasing demand for spectrum it is critical that DTT remains a strong proposition with the same coverage and range of channels viewers enjoy today."
Copies of the report can be downloaded from
The Value of Digital Terrestrial Television in an era of increasing demand for spectrum [PDF]
.
Notes
*£79.8bn, calculated on the basis of ten year "net present value" (NPV)
New economic analysis: The report estimates that the average value per MHz of spectrum for DTT is 50% higher than that for mobile data and that the marginal value (the unit value that might realistically be reallocated between DTT and mobile) may be even greater. The report estimates the marginal value of mobile data per MHz of spectrum to be £0.19bn compared to £0.47bn for DTT.
Comments
Monday, 17 February 2014

Michael Walker: "Shutting down Freeview and giving us a choice of subscription-based satellite, cable or Internet-based alternatives surely would run against this obligation to PSB. "

You have missed the bit about the FREE PROVISION of internet services to compensate for the loss of Freeview.

Briantist's 38,907 posts

Briantist: We need all the BBC and ITV regions on the internet first. Plus an internet box that allows a favourite channel list to be compiled and accessed by preset buttons.

KMJ,Derby's 1,811 posts

KMJ,Derby: We are talking about considering this move in 2025. Plenty of time for Freeview Connect to be worked on. BBC, ITV gang up on YouView with 'FreeView Connect' • The Register

Interestingly enough, not much seems to have changed since my January 2012 article A brief history of Internet Protocol Television | Connected TV | ukfree.tv - 11 years of independent, free digital TV advice

I also note with interest TV viewing figures show Brits prefer traditional sets over smartphones | Media | The Guardian

Briantist's 38,907 posts

Michael Walker: 2025 is both very close and very far away in technology/industry terms. If it was to happen, then broadband not only has to be free to all, it also has to be universal and fast enough to allow not only all the programming that might be demanded by a household at any given time (and possibly in 4K), but also all other needs, from surfing the net, gaming, smart meters and appliances, etc. It will be interesting, looking at where we are at present, to see if a decade will be enough.

Goodness knows how the media landscape will be in ten years time, but I suspect that people will still want to watch a decent quality programme on a decent sized screen, and in many cases, will want to watch it as it happens, rather than recording or catching up on it. For many, change will be slow, because human beings often take a long time to get used to a new technology, and some will reject it completely. Which might be a problem for TV over the internet if people dont want the internet, even if it is free!

An interesting comment from Thinkbox in reply to a comment about recording and ads.
' On the contrary, BARB doesn't count an ad as viewed unless it is at normal speed (hence a FF ad is free to advertisers). Also, more than 85% of TV is watched live where fast-forwarding is impossible. There are a small % of determined ad avoiders (Guardian readers?), whatever the medium, but, interestingly, levels of time-shifting are broadly similar on BBC channels and their commercial equivalents. Genre is the most important determinant for time-shifting; drama high, sport/news low. Common sense really.'

The 85% figure might fall, but its interesting that we still watch so much TV live, even though we've had the ability to record/time-shift for over 30 years. I suspect that wanting to watch things live is therefore a human trait, despite the technolgy, and thats possibly not going to change hugely.




MikeB's 2,579 posts
Tuesday, 18 February 2014
J
john Martin
1:56 PM
Doncaster

The news yesterday was commenting on how many people even though they still had tablets mobiles etc 90 odd percent still watched television. So I think we have enough internet access but leave freeview alone.

john Martin's 103 posts
john's:
map
J's Freeview map
terrain
J's terrain plot
waves
J's frequency data
J's Freeview Detailed Coverage
R
Rob dumgal
6:01 PM
Newton Stewart

I find freeview is becoming difficult to defend. I'm served by the cambret hill relay transmitter. We were first to be switched over and at the time things were fine. We only got 13 channels but reception was good. however over time I found that I had to fit bigger aerials more amps. Every weather condition seemed to render our signal unwatchable. In the end I gave up and fitted freesat. Easy setup (dish and receiver) and reception has been solid. Given that we all pay the same licence fee surely we should all get the same service, not a handful of intermittent channels in one place and a comprehensive and stable service in others.

Given that the mobile networks wants to invade these wavelengths further, it seems only a matter of time until terrestrial TV is no more.

I get the impression from the rest of the posts that people are pretty fond of their terrestrial service, and are worried about internet TV.

I personally have no desire to watch TV via my telephone line, as it would seem to me another excuse for BT to put up the line rental.

Surely subscription free satellite is the only current alternative. Though I have no desire to clutter up space with more high tech junk.

Rob dumgal's 3 posts
Rob's:
map
R's Freeview map
terrain
R's terrain plot
waves
R's frequency data
R's Freeview Detailed Coverage

Rob dumgal: The whole reason that the BBC (and others) services are on multiple platforms (satellite, cable, terrestrial and on-line) is that no system can deliver perfectly to 100% of homes.

There are plenty of people in buildings or locations where satellite reception is not possible.

Briantist's 38,907 posts

And with experiences of many this winter, internet delivery is unreliable. I know of several areas in Wiltshire that have either had protracted power outages, which either means no TV in the home or no transmissions of TV and/or radio services, or no internet service at all. At the weekend, we had no power for 15.5 hours due to a damaged supply line about six miles away and then no phones due to loss of connection to the exchange (so no ADSL either) and then BT (our ISP) had a major system fault meaning large areas were without any internet connections.
So not TV in those circumstance and no access to other services at times. That means we could not receive any emergency messages either. So putting all our eggs into the one internet basket is a foolish idea.
We managed to keep warm and have hot drinks only because I had bought a decent generator before the winter.

MikeP's 3,056 posts

Brian's posting above has it in a nutshell : not all have or will have super-broadband or satellite or freeview or 4G, so multiple-platforms are and will remain essential so that near 100% of the population can receive television and related services.

michael's 2 posts
Saturday, 22 February 2014

If they provided WiFi Broadband UK TV/Radio IP address only receivers to everyone that wanted we could boost the signal and better tailor the services without having to continually re-tune and fiddle with etc. Plus it could make for a much more efficient rollout of proper broadband for the nation. For those who cannot receive the signal there would always be the option of satellite or internet through the phones.
tldr: This should have been done LONG ago. Save this whole pointless freeview hassle and the upcoming Broadband rollout hassle

Steve's 9 posts
Select more comments
Your comment please