Speculation: is BBC three going to be replaced by BBC One +1?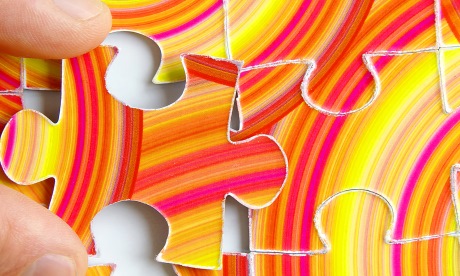 Brian Butterworth
published on
UK Free TV
Just quickly, here is my thinking.

As well as the speculation about moving BBC three online, there has been talk of providing a BBC One+1 service.

Clearly it's going to be on from 7pm each evening, on button 7/115/106.

As the channel can now be carried on Freeview multiplex PSB1: the Freeview version of the channel will carry the regional news programmes from 7:30pm-8pm and 11:25pm-11:35pm.

However, there isn't the satellite capacity to provide all these regions: so BBC One +1 on satellite won't have the regional news, it will get a caption.

I might also speculate that BBC FOUR HD will move to the PSB3 multiplex so it can be watched everywhere in the UK.

If so, BBC ONE HD +1 will go on COM7 and not have regional news.
Comments
Friday, 7 March 2014

MikeP: I made a page of comparisons a long while ago
A comparison of TV, HDTV and computer monitors | High definition | ukfree.tv - 11 years of independent, free digital TV advice

HDTV 720-line 1280x720, 16:9, 0.87 megapixels, 2.22 x SD
HDTV 1080-line 1920x1080, 16:9, 1.97 megapixels, 5 x SD

I have to say that on our 42" TV in the lounge - which is HDMI-connected to Freesat, a Windows 7 Media Center PC and a YouView box, you certainly can tell the difference between HD and SD material.

I do try to remember to record things I want to watch using Freeview HD as it's twice the resolution of the HD from BBC iPlayer.

Sometimes it's very subtle stuff: for example this evening's Jonathan Creek I laughed at the joke about the cherub when the painting first came into view. I didn't need to wait for a close-up of the relevant section.

Text is a lot easier to read on HD channels. The ticker on BBC News HD is clearer than the one on the SD version.


Briantist's 38,908 posts

Ian: My middle-aged eyes can certainly see the difference between SD and HD, although its more difficult with the programme showing in SD which has been made in HD. But have a look at Eastenders on a Sunday in SD and HD - there is a big difference (I'm looking at it on about 70 screens on a Sunday at work, which is the only reason I'm seeing that particular programme at all!). Yes, the sound is not great, but over 30% of people have a sound system attached to their TV, and many nont feel the need at all.

MikeP: People buy new TV's/PVR's for lots of reasons, and although HD is not always one of them (lots of people still watch in SD even though they have HD, they are just used to switching on 1, rather than 51), the reality is that if they are buying any new kit, its going to be HD, by default. And costs have fallen hugely. You can buy a main brand 32in full HD TV with a DVB-T2 tuner for less than £270 in the high street. Relatively speaking, its not that expensive. And bear in mind that 70% of the population already have an HD Ready TV - its not that big a step to HD.

MikeB's 2,579 posts
Saturday, 8 March 2014

Briantist

I was querying the figures given as being doubtful and your contribution above confirms I was correct to doubt.
I was not comparing SD with HD in performance terms but in considering whether many without HD equipment will yet see any benefit in spending money they can ill afford on HD equipment when they can see no distinct advantages as they are not technophiles, they watch a programme for it's entertainment content and may well be satisfied with whatever resolution they currently have. They will only comment if their viewing pleasure is seriously reduced to the point where they are uncomfortable watching current equipment - only then might they consider a change to new equipment and hence gain the 'benefits' of HD.

MikeP's 3,056 posts

MikeP: ' whether many without HD equipment will yet see any benefit in spending money they can ill afford on HD equipment when they can see no distinct advantages as they are not technophiles'

Since I'm one of the 30% or less without any form of HD equipment (I know, ironic), my viewing pleasure isn't especially impaired by have only SD equipment, and I can still enjoy the same programmes as everyone else. I'm not being forced to buy an HD TV or tuner.

However, as I've said before, people buy new equipment for all sorts of reasons. When my TV does go bang (although hopefully not for a while yet), its going to be replaced with a TV that has Full HD with a HD panel, be smart and have wifi. Thats not me being fancy and spending money I can ill afford - thats just bog standard (its the quality of the panel that increases the price). I must admit that having such a TV would have its advantages, not the least the availablity of Iplayer etc in the TV (rather than via the Xbox), the ability to use Apple TV etc via HDMI's, the fact that I can then get a blu-ray player, and of course HD! And you dont have to be a technophile to see the difference of that.

Customers who spoke to me about TV's today had varying reasons for buying new sets, but pretty much all already had a flat screen, even if it was not DVB-T2 equiped. The most common reason was that it was a little small or old (going from 32in/37in up to 40-42 or 46-47in), had moved house, were having a new extention built (more a 55in), or buying a TV for the bedroom etc. Very few mention HD (smart gets mentioned more), and actually many/most have an HD feed via Sky, Virgin or a PVR. HD is a fact for them, not a new and expensive option.

If you have an SD TV, you are not getting the better picture quality of HD, but thats fine. However, I do come across many people who have gone to their childrens/parents/friends house, seen their newer TV, and have decided that a bigger screen, slimmer frame, HD and online functions are all worth having. Again, nobody is forcing them, and in fact I will offer ways to get smart functions or HD on their existing TV.

Ultimately, it is now an HD digital world, not an SD analogue one. People are no more being forced into HD than those who currently still have black and white TV's are being forced to buy colour ones. Its simply the nature of what is available, at least until Ofcom decide that the DVB-T2 tuner should be standard. However, thats a little while away, and I suspect that the market will get there sooner rather later.


MikeB's 2,579 posts

MikeB: It is unfortunate (extremely irritating) that some manufacturers are making HD PVRs with no scart socket, thereby preventing their use on older TVs without the additional purchase of an HDMI to scart converter!

KMJ,Derby's 1,811 posts

KMJ,Derby: I feel your pain, being the not especially proud owner of an almost nine year old Philips CRT!

However, I cannot recommend buying an HDMI to scart adaptor. Your paying £35 plus for a box which takes a digital signal and turns it into analogue. In the long term, why would you want to do that?
I'd rather someone just put their money towards a Humax (Philips and Sagem also do ones with scarts). In fact Humax's actually have scart, HDMI and RCA's (now practically extinct) on the back and have HD tuners and Iplayer access. Fine for CRT's, fine for flat screens.

In fact most manufacturers have stopped having scarts on their recorders for pretty simple reasons - cost and need. If 70% plus of the population have an HD-Ready or full HD TV (with HDMI's), having a scart makes little sense - its just an extra cost. If you dont have anything other than scarts on your TV, then Humax and one or two brands do them, but they are getting rare. Its not perfect, but I understand why.

Whats really annoying is the attitude of cheap manufacturers who have produced SD boxes with just scarts. Since modern TV's tend to only have one scart (and from 2013 video RCA's have been replaced by the now pretty rare RGB), how do you connect more than one scart? And of course there is no upscaling. Again, its all down to cost...

MikeB's 2,579 posts
Sunday, 23 March 2014

I can't understand what all the fuss is about with regards to this channel going 'on-line' only. I watch the channel but mainly on catchup, given the age demographic that this channel is aimed at, I think the BBC is 'playing smart' (for once), in the fact that the channel is aimed at the 'smart' generation in the fact that they watch in a variety of digital ways, eg tablet, smartphone, computer etc, I for one is not annoyed or frustrated that this decision has been taken, I will carry on watching, and from what I have read they are going to be 'exciting new developments' with regards to the new 'on-line only' channel.

I believe that in 5 or 10 years time more and more of our TV will be watched on-line and the TV as we know it today will be obsolete as our viewing habits will be change unequivocally.

Adele Steele's 3 posts

Adele
I can't agree as some of us just can't get broadband that is fast enough for TV viewing without constant 'buffering'.

There is also the problem that a great many people will not want to watch TV via broadband as they do not intend to have it installed, partly due to the expense and partly due to their lack of desire to use it. I suspect it could be as much as 50 years before the vast majority will want/have viable broadband (and not because of the technology either).
I speak as someone who has been in the technical business of TV all my working life and more.

MikeP's 3,056 posts

MikeP: I was talking to a customer the other day who was looking at a new TV, but said that the smart features were a bit useless for him, since where he lived didn't have fibre, so everything was a bit sloooow.
Thats not unusual for my neck of the woods, since we get a lot of rural customers. Except that he lives in a reasonably new development about 2 miles from the city centre. The whole place has been built over the last 10 years, and apparently BT was required to connect the place up, but they only did copper (cheaper). Apparently fibre might happen sometime.....

I asked about Virgin. He said they had never put fibre in there at all, and it was unlikely that they would, which was really annoying, because he worked for Virgin!

Apparently, the US has a similar problem with companies taking the money for fibre rollout, and then not delivering Telecoms take HUNDREDS OF BILLIONS for national broadband, but don't want to deliver

I'm lucky, my local virgin fibre cabinet is pretty much opposite my house, but for many, its going to be a long time coming. And not everyone wants it, so what to do?

And by the look of it, most people still dont even timeshift their viewing, a good 30 years after most people got a VCR, so that paradigm shift in people's viewing habits might be a while as well.

MikeB's 2,579 posts
Monday, 24 March 2014

MikeB:
That's pretty much the experience in Wiltshire. Trowbridge has several new developments on-going and one is planned to be over 10,000 dwellings and currently stands at around 5,500. But there is no fibre laid! Strikes me as daft that the infrastructure being installed leaves out the key future needs. The best they can get currently is about 1 Mbps ADSL - not even 2+!
If new developments don't get it, what hope for use rural 'moonrakers' who are some 4.5 km from a small exchange via o/h copper (it was installed in the fifties so is copper and not aluminium!)? If they were to string fibre alongside the copper, using that as support, they could do the job far cheaper than digging trenches or using a 'mole'.
And Wiltshire is not unusual, just look at stories on ThinkBroadband.

MikeP's 3,056 posts
Select more comments
Your comment please