Why the BBC should abandon 700+m "regional news" to fund local radio, BBC three,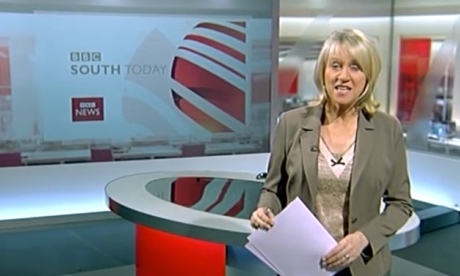 Brian Butterworth
published on
UK Free TV
Why am I making these proposals in the first place?
Following the recent announcement to "take
BBC three
online", I thought I would take a look at the BBC programme budget and see if there was an alternative.
It seems to me that to reduce the BBC budget by 0.5% by taking a service which is valued by a normally hard-to-reach demographic was unfair.
And I think there is a gaping hole in the budget of BBC One that needs urgent attention.
With the renewal of the BBC Charter coming up soon, now might be the time to act.
What am I proposing?
I am saying that the BBC needs to abandon BBC local news in England and
Wales
because it costs a fortune to provide, is poor value for money and it is not very good.
I am saying that the hundreds of millions of pounds spend should be used to provide:
Funding a new family-comedy slot at 6:30pm on BBC One;
Funds to keep broadcasting BBC three as a TV channel for the next decade;
Funds to make BBC FOUR a better service;
Money for local radio to improve the local radio news websites (and Red Button) and provide a full local news service in the 6:30pm-7pm slot.
Provide a Scottish Six news programme at 6pm on BBC One Scotland, and a similar service for Northern Ireland.
Save £615 million pounds;
BBC - Press Office - BBC Nations & Regions
"BBC Nations & Regions is the largest regional broadcasting operation in the UK- accounting for more than £550m of BBC expenditure and employing nearly 7,000 staff across the UK."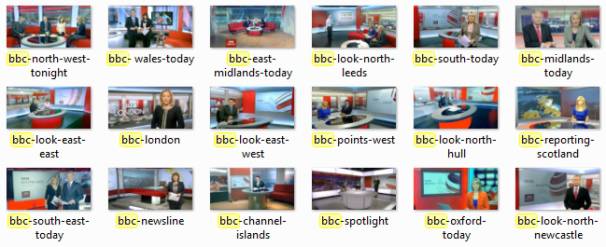 At 2014 prices, half-and-hour evening slot costs £715,000,000 a year.
The problem with regional news
The first problem with regional news is that it is very expensive - costing £715m a year. That's more than enough to fund BBC local radio FIVE times or
BBC TWO
, BBC three AND BBC FOUR.
The second problem is that it is poorly targeted. Even back in the 1960s the BBC observed:
"The boundaries were drawn some forty years ago not on any basis of community interest but to match the range of the transmitters. These are regions devised by engineers rather than sociologists. We respect the loyalties which the present English Regions have created but we now propose to replace them with eight smaller and more socially logical regions. " -
Broadcasting in the Seventies
The current regions are too large to be socially logical and provide local news to anyone. Real people are interested in what happens in their street, their town. If they live in a city, they care what is happening in their part of the city.
No one
really
care what's happening in their "
region
". To spend over £700m a year on a service to these areas is wrong.
The reason for them is they are a legacy of the start of the ITV
network
in the 1950s and 1960s. The BBC had to match a network of ITV companies that most people have long since forgotten about.
The Scottish issue
The government and legal system in Scotland (assuming that it stays within the Union) is different to that in England and Wales. Because of this a special 6pm programme for BBC One Scotland should be provided. This should use the main
BBC news
packages for international and UK-wide news, but also provide suitable Scottish Parliamentary and domestic priority stories.
The Northern Ireland Issue
Exactly the same arguments can be made for Northern Ireland: therefore a 6pm news programme "edited and re-purposed" for the province is also essential.
What to do with the £715m saved?
Firstly there needs to be some funds allocated to Scotland and Northern Ireland for their special 6pm and 10pm news.
Then £20m should go to enable BBC local radio in England to provide a comprehensive news programme at 6:30pm and 10:25pm and training, staff and support to ensure that the BBC local radio news websites are fit for purpose.
£30m should go to BBC three to enable it to be kept as a television service. It is important to not disenfranchise those young adults who can't or won't go online.
£50m should go to BBC FOUR. It is an excellent channel that suffers from having too small a budget to provide what it does in enough
quality
. This money should be able to provide a weekly hour of new science, history, arts, international affairs and
And what of the empty slot between the BBC News and The One Show?
I propose that BBC One takes a leaf out of BBC Radio 4 and uses the slot as an comedy antidote to the news. Five slot might mean a panel show (say, QI), a stand-up show (like Russell Howard, but pre-watershed), something leftfield (like The Might Boosh) and there's still room for some satire.
Comments
Tuesday, 11 March 2014

Do you know Brian - I pretty much agree with you with regard to this. It would fall in line with my policy of putting all news of any kind onto the news channel - room could be made there for some regional bits and pieces rather than the thirty minutes or so a day of pretty dull local stuff or stuff that's there because of some spurious link to the region.

John Clemence's 16 posts

John Clemence: Hang on a mo... I haven't posted up the article yet!

Briantist's 38,907 posts

John Clemence: I've argued that all but a small service for Scotland and Northern Ireland should be retained.

That's the only way you're going to make savings. You need to be able to close down the regional studios and their staff entirely.

BBC local radio is the place for the BBC to do local news. Especially if the service gets put on Freeview and satellite - Are we going to get BBC local radio on Freeview in England? | Freeview news | ukfree.tv - 11 years of independent, free digital TV advice

Briantist's 38,907 posts

The best thing about the BBC is its regional news. East midland has won awards for many years. Take it away and you might as well close the BBC. I still think the best option is to scrap the licence fee and make, it's an idea from a bygone era, Compete for there money from advertising and sponsorship and if they go under then tough luck.



Ian's 497 posts
Ian's:
map
I's Freeview map
terrain
I's terrain plot
waves
I's frequency data
I's Freeview Detailed Coverage
C
Charles Stuart
8:00 PM
Bristol

I think that you probably have a point about local news. I generally watch the One O'clock News on BBC 1 HD and don't bother to switch over to see the lunchtime edition of Points West, unless I know that something exciting has happened locally - and that's usually because it was covered in the national bulletin. However, rather than scrap the regional news services completely, I'd extend the Six O'clock News to an hour and have a selection of regional stories that might interest the whole country but normally wouldn't get coverage outside their local areas. The journalists who present these stories could be drawn from the BBC's local radio stations or even ITV. Maybe there's an idea that regional news could be a BBC/ITV joint venture, not getting rid of it completely but saving both organizations money.

I have very little opinion of BBC Three. I watch one or two programmes a month on it and the quality of the shows seems fine, though mostly not for me. I take your word that there are good reasons to keep the service going on broadcast TV.

I do think that BBC local radio should provide good local news, particularly as few commercial local stations do.

I would like to find a way to get BBC Four broadcasting from 4pm. I realize that there are bandwidth constraints as it shares with one of the children's services.

Charles Stuart's 159 posts
Charles's:
map
C's Freeview map
terrain
C's terrain plot
waves
C's frequency data
C's Freeview Detailed Coverage

I could not disagree with this more!i live in the Midlands area,so i receive 'Midlands Today'.Professionally presented by good anchors and backed up by
more than able journalists.For example there is a more in depth look at local sport,weather and items that sometimes affect in-directly the viewer.This particular regional magazine has won industry awards.
Far superior to the offering made by'Central news'!
Part of what made British television stand out from the rest of the world was that there was a remit to make local/regional programmes.The halcyon days of ITV,were the ones in which each individual ITV company was truly independent,
producing local programmes not only regional magazines but programmes that were broadcast individually to a particular region,instead of maybe a ITV networked programme.
This is not a good enough solution to actually get rid of regional variants of BBC 1,just to solve the issue of HD duplication!of BBC1
I appreciate that we do not live only in a terrestrial TV age, but i think
getting rid of regional TV on the BBC would be a big mistake!

Aerialman's 140 posts

Aerialman: I actually agree with Brianist that regional news is a bit of a mess, although there would be a lot of resistance to drastic changes. 'All politics is local', and so is TV - people tend to get very protective of local services, even if they never actually use them!

I remember Jack Hargreaves on Southern TV - very much a local programme for the region - but the economics really wouldn't work now.

At the very least, sorting out the regions would make sense - we had South Today growing up, and its geographical area is huge and somewhat arbitary (Dorset to Buckinghamshire, Northamptonshire to Brighton). The idea that local BBC news is killing local newspapers makes even less sense when you look at the vast area served by one programme.

Charles Stuart: didn't there used to be a programme where regional presenters did show stories that went a bit wider than the normal local slot? I think the One Show took the slot, but there is no reason you couldn't have the equivalant of 'From Our Own Correspondent'. Its an interesting point about local TV and radio - do reporters have to work 'bimedially', like the do for the national news? That might save some money, and make actually regional reporting still viable.

I have to admit that I have no idea what is happening in 'my' region, since East Midlands broadcasts from Waltham, which is where my aerial points. If I could get Anglia, I could find out what stabbings have happened in my area, rather than in Derby! On the other hand, they have a rather nice weather presenter, so I'm not complaining.

MikeB's 2,579 posts

Ian: Any chance you could possibly read Appendix A: The Price Elasticity of TV Advertising from https://reutersinstitute.….pdf ?

"Subscriptions already account for over 40% more revenue than
advertising.

Although the price elasticity of TV advertising is contested, all analysts
agree that a big increase in commercial exposures (e.g. resulting from
the removal of the BBC) would lead to relatively little - if any -
increase in advertising revenue.

Therefore, most of any increase in commercial revenues if there were
no BBC would have to come from consumer subscriptions"

Briantist's 38,907 posts

MikeB: Thanks for your comments.

I've been looking at the various Ofcom and BBC Trust reviews of the regional services and it seems that people do "value" them.

However, I guess you would have got the same response about The Black And White Minstrel Show.

Your point "All politics is local', and so is TV" is really what I am going on about. The BBC doesn't deliver *local* (nor, to be fair, does ITV).

And people are going to complain (rightfully) about any changes.

I'm contesting that spending SO MUCH of the channel's budget on a half-hour weekday evening slot (plus a few updates at other times) is a relic of a bygone era and should been what the new DG selected FIRST.

Briantist's 38,907 posts

I have read it and dont agree with it.

Ian's 497 posts
Ian's:
map
I's Freeview map
terrain
I's terrain plot
waves
I's frequency data
I's Freeview Detailed Coverage
Select more comments
Your comment please