Why the BBC should abandon 700+m "regional news" to fund local radio, BBC three,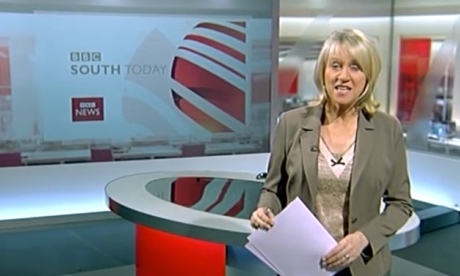 Brian Butterworth
published on
UK Free TV
Why am I making these proposals in the first place?
Following the recent announcement to "take
BBC three
online", I thought I would take a look at the BBC programme budget and see if there was an alternative.
It seems to me that to reduce the BBC budget by 0.5% by taking a service which is valued by a normally hard-to-reach demographic was unfair.
And I think there is a gaping hole in the budget of BBC One that needs urgent attention.
With the renewal of the BBC Charter coming up soon, now might be the time to act.
What am I proposing?
I am saying that the BBC needs to abandon BBC local news in England and
Wales
because it costs a fortune to provide, is poor value for money and it is not very good.
I am saying that the hundreds of millions of pounds spend should be used to provide:
Funding a new family-comedy slot at 6:30pm on BBC One;
Funds to keep broadcasting BBC three as a TV channel for the next decade;
Funds to make BBC FOUR a better service;
Money for local radio to improve the local radio news websites (and Red Button) and provide a full local news service in the 6:30pm-7pm slot.
Provide a Scottish Six news programme at 6pm on BBC One Scotland, and a similar service for Northern Ireland.
Save £615 million pounds;
BBC - Press Office - BBC Nations & Regions
"BBC Nations & Regions is the largest regional broadcasting operation in the UK- accounting for more than £550m of BBC expenditure and employing nearly 7,000 staff across the UK."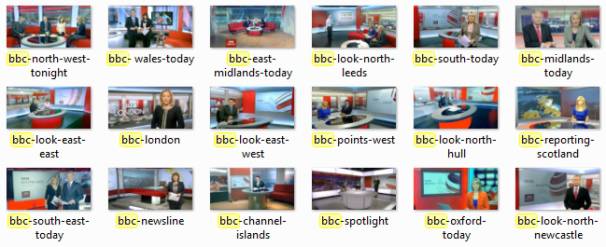 At 2014 prices, half-and-hour evening slot costs £715,000,000 a year.
The problem with regional news
The first problem with regional news is that it is very expensive - costing £715m a year. That's more than enough to fund BBC local radio FIVE times or
BBC TWO
, BBC three AND BBC FOUR.
The second problem is that it is poorly targeted. Even back in the 1960s the BBC observed:
"The boundaries were drawn some forty years ago not on any basis of community interest but to match the range of the transmitters. These are regions devised by engineers rather than sociologists. We respect the loyalties which the present English Regions have created but we now propose to replace them with eight smaller and more socially logical regions. " -
Broadcasting in the Seventies
The current regions are too large to be socially logical and provide local news to anyone. Real people are interested in what happens in their street, their town. If they live in a city, they care what is happening in their part of the city.
No one
really
care what's happening in their "
region
". To spend over £700m a year on a service to these areas is wrong.
The reason for them is they are a legacy of the start of the ITV
network
in the 1950s and 1960s. The BBC had to match a network of ITV companies that most people have long since forgotten about.
The Scottish issue
The government and legal system in Scotland (assuming that it stays within the Union) is different to that in England and Wales. Because of this a special 6pm programme for BBC One Scotland should be provided. This should use the main
BBC news
packages for international and UK-wide news, but also provide suitable Scottish Parliamentary and domestic priority stories.
The Northern Ireland Issue
Exactly the same arguments can be made for Northern Ireland: therefore a 6pm news programme "edited and re-purposed" for the province is also essential.
What to do with the £715m saved?
Firstly there needs to be some funds allocated to Scotland and Northern Ireland for their special 6pm and 10pm news.
Then £20m should go to enable BBC local radio in England to provide a comprehensive news programme at 6:30pm and 10:25pm and training, staff and support to ensure that the BBC local radio news websites are fit for purpose.
£30m should go to BBC three to enable it to be kept as a television service. It is important to not disenfranchise those young adults who can't or won't go online.
£50m should go to BBC FOUR. It is an excellent channel that suffers from having too small a budget to provide what it does in enough
quality
. This money should be able to provide a weekly hour of new science, history, arts, international affairs and
And what of the empty slot between the BBC News and The One Show?
I propose that BBC One takes a leaf out of BBC Radio 4 and uses the slot as an comedy antidote to the news. Five slot might mean a panel show (say, QI), a stand-up show (like Russell Howard, but pre-watershed), something leftfield (like The Might Boosh) and there's still room for some satire.
Comments
Tuesday, 11 March 2014

Briantist - Surely there would be some savings from only keeping the 6.30pm bulletins? And those could be fed with more stories generated through bi-media work at the feeder local radio stations?

As for BBC3 TV, my perspective is that most (with a few notable exceptions) of its output is already covered by the multitude of satellite/cable channels.

We live in an age of the vast proportion of the media dumbing down. I look to the BBC to maintain an intellectual quality in its programming, and comprehensive local, regional and national news.

MarkAndrew's 3 posts
R
Richard E
10:07 PM
Halstead

In yoof speak , I am def glad BBC 3 is getting the chop or going online , they have E4 & ITV 2 ,as well as various Sky programmes . The BBC does`t need to cater for everyone in the country , & those yoof, don`t watch regional news either . The Scottish , NI ,& Wales can have their regional news at 7 pm ,instead of the One Show . They already `opt out of various English shows ,on a very regular basis ,so one more is not a problem .They will still be able to watch One Show on line or satellite ,if not already tuned to. an `English ` transmitter.Also scrap Asian Network , & 1 extra ,already served by commercial radio , & give them some licence fee to take over making those former stations programmes. As I said the BBC doesn`t have to do everything & shouldn`t.

Richard E's 42 posts
Richard's:
map
R's Freeview map
terrain
R's terrain plot
waves
R's frequency data
R's Freeview Detailed Coverage

I think the reason why so many aerials in Wales are pointed towards English transmitters is because in the days of analogue Channel Four was more preferable to watch than S4C. Living in the South I cannot speak for the North but I can also assume its because for them Cardiff is too far away. But the UK government is proposing local tv for north Wales.
I'm aware of the BBC Wales survey, however it does state that there is still a larger number in favour than opposed, and considering whats happening post-Scottish referendum (assuming they vote no) we are likely headed for towards a 'federal structure for the UK' rather than what we had before. Regardless of whether or not we are for or against it, the Welsh Governnment already has powers over health, education, transport, local government etc and therefore we do need a healthy media in Wales to hold make them more accountable.

Rob's 6 posts

Some of the news reports on BBC News relate to England only rather than the UK anyway

Rob's 6 posts
Wednesday, 12 March 2014

One other thought. Why does BBC Radio 3 escape the same level of scrutiny? I recently saw some figures showing its audience is the lowest of all the BBC's national networks, including the BBC Asian Network.

There might be a place for Radio 3's music, but I'd suggest its audience justifies reduced hours.......and I speak as someone who listens to a Radio 3 programme (the fascinating and eclectic, Late Junction).

MarkAndrew's 3 posts
I
ian from notts
8:58 AM
Ilkeston

I have freesat just to watch "local news" from the BBC every morning, i live in east mids but only receive s, coldfield transmitter !
Put the BBC on every morning to see what weather im going to face on the roofs ?,
See my local sports, traffic reports and whats happening in the nearest cities to me
Im sorry but "the mighty boosh" definitely will not do to replace the reason i turn the TV on in the evening either?!
I get many calls about people wanting "local news" also, so i know im not alone in my feelings !
If anything i would like to see local news as an option on red button so i didnt have to rely on satellite, if that is possible
I agree to streamlinig an expensive service but not scrapping local news, what are the viewing figures across the board for that time slot ?

ian from notts's 253 posts
ian's:
map
I's Freeview map
terrain
I's terrain plot
waves
I's frequency data
I's Freeview Detailed Coverage

Your research omits some vital points:
1. Regional news gets consistently higher audience figures across the nation than most other programmes.
2. It's a requirement under the Charter
3. Regional News operations are an essential part of the national news system
4. Your "it's not very good" comment is not objective, you don't like it most of the audience do.
5. Audience research shows that people want regional/local news

CliveEA's 3 posts

If we got rid of regional news it be just BBC London.. people can always watch ITV regional news. BUT ITV HD has not been sorted out... I have friends who get tv from Oxford get ITV meridian on SD but on HD its ITV Central.....

I am sure there are people out there with wrong ITV HD regions....

Again you can always find out whats going on in your local area via internet or local news papers.....

Rob's 17 posts

Briantist:i am very dissapointed to see that you have refreshed this comments page.I posted a comment last night only to find that it had already been erased this morning along with any related discussion points!by others
Or is this another form of censorship?

Aerialman's 140 posts

Instead of the BBC cutting back by moving BBC Three online or your suggested changes to BBC regional news, how about this brilliant idea to boost the BBC's income without raising the licence fee.

Today is National No Smoking Day. Why doesn't the Chancellor of the Exchequer simply slap an extra fiver on a packet of 20 cigarettes? That way, the Government will be up to its armpits in extra cash! £2.50 of that extra £5 per pack could go to the BBC, the other £2.50 to the NHS. Problem solved!

Nicholas Willmott's 80 posts
Select more comments
Your comment please