Why the BBC should abandon 700+m "regional news" to fund local radio, BBC three,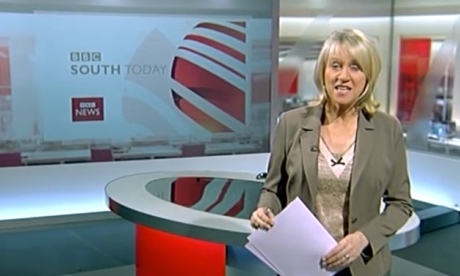 Brian Butterworth
published on
UK Free TV
Why am I making these proposals in the first place?
Following the recent announcement to "take
BBC three
online", I thought I would take a look at the BBC programme budget and see if there was an alternative.
It seems to me that to reduce the BBC budget by 0.5% by taking a service which is valued by a normally hard-to-reach demographic was unfair.
And I think there is a gaping hole in the budget of BBC One that needs urgent attention.
With the renewal of the BBC Charter coming up soon, now might be the time to act.
What am I proposing?
I am saying that the BBC needs to abandon BBC local news in England and
Wales
because it costs a fortune to provide, is poor value for money and it is not very good.
I am saying that the hundreds of millions of pounds spend should be used to provide:
Funding a new family-comedy slot at 6:30pm on BBC One;
Funds to keep broadcasting BBC three as a TV channel for the next decade;
Funds to make BBC FOUR a better service;
Money for local radio to improve the local radio news websites (and Red Button) and provide a full local news service in the 6:30pm-7pm slot.
Provide a Scottish Six news programme at 6pm on BBC One Scotland, and a similar service for Northern Ireland.
Save £615 million pounds;
BBC - Press Office - BBC Nations & Regions
"BBC Nations & Regions is the largest regional broadcasting operation in the UK- accounting for more than £550m of BBC expenditure and employing nearly 7,000 staff across the UK."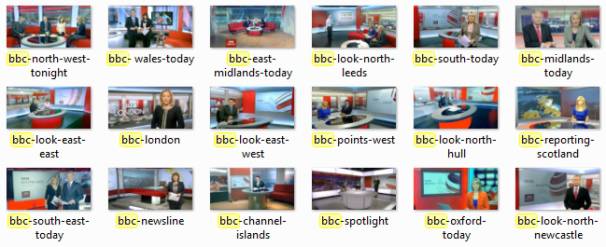 At 2014 prices, half-and-hour evening slot costs £715,000,000 a year.
The problem with regional news
The first problem with regional news is that it is very expensive - costing £715m a year. That's more than enough to fund BBC local radio FIVE times or
BBC TWO
, BBC three AND BBC FOUR.
The second problem is that it is poorly targeted. Even back in the 1960s the BBC observed:
"The boundaries were drawn some forty years ago not on any basis of community interest but to match the range of the transmitters. These are regions devised by engineers rather than sociologists. We respect the loyalties which the present English Regions have created but we now propose to replace them with eight smaller and more socially logical regions. " -
Broadcasting in the Seventies
The current regions are too large to be socially logical and provide local news to anyone. Real people are interested in what happens in their street, their town. If they live in a city, they care what is happening in their part of the city.
No one
really
care what's happening in their "
region
". To spend over £700m a year on a service to these areas is wrong.
The reason for them is they are a legacy of the start of the ITV
network
in the 1950s and 1960s. The BBC had to match a network of ITV companies that most people have long since forgotten about.
The Scottish issue
The government and legal system in Scotland (assuming that it stays within the Union) is different to that in England and Wales. Because of this a special 6pm programme for BBC One Scotland should be provided. This should use the main
BBC news
packages for international and UK-wide news, but also provide suitable Scottish Parliamentary and domestic priority stories.
The Northern Ireland Issue
Exactly the same arguments can be made for Northern Ireland: therefore a 6pm news programme "edited and re-purposed" for the province is also essential.
What to do with the £715m saved?
Firstly there needs to be some funds allocated to Scotland and Northern Ireland for their special 6pm and 10pm news.
Then £20m should go to enable BBC local radio in England to provide a comprehensive news programme at 6:30pm and 10:25pm and training, staff and support to ensure that the BBC local radio news websites are fit for purpose.
£30m should go to BBC three to enable it to be kept as a television service. It is important to not disenfranchise those young adults who can't or won't go online.
£50m should go to BBC FOUR. It is an excellent channel that suffers from having too small a budget to provide what it does in enough
quality
. This money should be able to provide a weekly hour of new science, history, arts, international affairs and
And what of the empty slot between the BBC News and The One Show?
I propose that BBC One takes a leaf out of BBC Radio 4 and uses the slot as an comedy antidote to the news. Five slot might mean a panel show (say, QI), a stand-up show (like Russell Howard, but pre-watershed), something leftfield (like The Might Boosh) and there's still room for some satire.
Comments
Wednesday, 12 March 2014

CliveEA: First point: I'm sorry, but you are not correct. Here's "BBC response to Ofcom's Second Public Service Broadcasting Review, Phase 1" http://downloads.bbc.co.u….pdf




Show that Regional News isn't "consistently higher audience figures ACROSS THE NATION than most other programmes." (Also it shows that the weekly, cumaltive 3-minute share is less than 50%, as I stated above).

2. The point of the Charter Renewal process is that things can change.

3. Writing the word "fact" in capital letters has never, as far as I know, transformed opinion into an objective fact.

4. BBC three ONLY cost £80m. For a whole channel. 30 minutes (plus 10 outside peak) of regional news costs OVER £700m.

It's a question of VALUE FOR MONEY.

5. If it comes down to a CHOICE of having over-priced regional news for 30 minutes a day or having really good DRAMA, COMEDY, FILMS, DOCUMENTARIES for the whole week - people might choose the latter.

Just not you, perhaps?

Briantist's 38,906 posts

Aerialman: Phew. I was really worried. I've gone to quite some trouble to make sure comments don't get lost.

Briantist's 38,906 posts
I
ian from notts
10:24 PM
Ilkeston

Im not sure how "local news" viewing figures can be shown compared to, say "eastenders" as locally to me, most households are not able to receive their local transmitter?
Not sure if that helps your idea or not? If its not watchable, why show it?
I would also assume the satellite platform is most costly aspect of local news?
Is a red button option, on offer from 6.30pm dailly, possible? Thus ending the need for regional varitions and offering a full region choice to everyone (as per satellite platforms)
Surely something can be offered at less than a £700mill budget?

ian from notts's 253 posts
ian's:
map
I's Freeview map
terrain
I's terrain plot
waves
I's frequency data
I's Freeview Detailed Coverage

Briantist: From page 13 of the document mentioned "Nations and Regions news programming where support for an additional provider of impartial and independant news alongside the BBC is a vital democratic safeguard." This suggests that not only will the BBC continue to provide regional news, but ITV and local TV channels should be offered support if required to maintain plurity of services.

KMJ,Derby's 1,811 posts

CliveEA: Looking at both your and Brianist's points, it could be argued that you are not in complete disagreement - although it might not seem that way!

1. Regional news gets consistently higher audience figures ACROSS THE NATION than most other programmes.
Evidently, thats not correct, looking at the figures Brianist supplied above. However, its not much less than Current Affairs, and is only marginally below 50% - so we can all agree that its is still a popular service.

2.' It's a requirement under the Charter. That's not going to change, believe me'.

I have to agree with you. Although Charter renewal is a chance for things to change, there is no chance that politicians are going support a downgrading in local/regional news - any more than an MP will want their local hospital closed. Frankly, keeping the local service costs politicians nothing, and even more cynically, its the main way that their voters are going to actually see and hear them.

3. Regional News operations are an essential part of the national news system

They should be, but its unclear how much they do mesh with the national system. Its certainly true that they supply a lot of the national talent - local news is a good training ground, and perhaps more use should be made of it. However, it would be interesting to see an indepth report looking at what 'local' BBC news does do. Is there a decent stream of stories floating up to national news, or is there a glass ceiling?

4. Your "it's not very good" comment is not objective, you don't like it most of the audience do. - OK, much of the audience does like it, but how much they like it and how viable the costs of that services are debatable. Counting the amount of hours of local news a day - it seems to be 30 min after the 6pm national news, 5min portions before the half and full hour bulletins on Breakfast TV, 7min after the 1pm bulIetin and the same after the 10pm News. Thats about 2 hours a day, much of which is repeated headlines. There is a debate as to whether thats worth such a large investment, and whether it can be done better.

It should be pointed out that BBC3 actually has more viewers than BBC4, and there are some excellent programmes on it, including Junior Paramedics, Bluestone 42 and Hair (I would never have thought I'd find something like thats interesting, but its really good!). The Death Row programme coming up looks really good.

5. Audience research shows that people want regional/local news.

True. As I said yesterday, people get very possesive of local news. However, Brianist has a point - they might like it, but are they prepared to pay for it? And how is it to be paid for, considering all the other things the BBC has to do, including now paying for the World Service, etc.

The cutoff point between local and regional news is unclear, and it would be interesting to see how they fit together - If you can define when one stops and the other starts.

The regions dont always work particularly well. BBC Yorks & Lincs is odd, and the mix of BBC South, BBC South West and BBC West is slightly crazy (bits of Dorset are in all three). If the can be made more rational, with a bigger imput from BBC local radio at the local level, and a slightly more focused regional coverage, then improvements could be made and costs saved.

The other thing that struck me was that whilst the BBC operates BBC Wales, which includes a Welse language service, it also now has to pay for S4C (thanks J. Hunt!), which is also a Welsh language service. OK, but the BBC supplies to S4C various programmes ' including Newyddion, S4C's news bulletin, and a soap opera, Pobol y Cwm, and providing them to S4C free of charge. It has also provided (or licensed) Welsh-language versions of English-language programmes, e.g., The Tweenies. ' (from wiki). So the BBC is supplying free programmes to a channel which now has to pay for...., which does to same sort of thing it already can do. And which costs it £30m. And which has a 0.1% audience share. BBC Alba has apparently a 12.2% share, and costs £7.8m. Am I confused here, or should S4C be rolled into BBC Wales?


MikeB's 2,579 posts

ian from notts: Red button channels don't save on capacity on the multiplex as they are really just another service with an alternative means of access. The suggestion for satellite is that the SD service should automatically kick in when local news or other opt-outs are broadcast, enabling the national BBC1 HD service to be on 101 in the epg. This would avoid providing an HD stream for each region.

KMJ,Derby's 1,811 posts
Thursday, 13 March 2014

I enjoy my local Northwest Tonight programme;it keeps me informed about the days news and events in a style that's friendlier and more concise than ITV regional news and it occasionally raises a smile to an ordinary programme with delightful presenters that warm to the hearts of the region.

Anthony's 70 posts

Totally stupid idea, barely anyone watches BBC Three anyway, Yes stick it online online great idea. Regional news is part of the beeb's remit etc It will always be around and in HD hopefully soon

Dave's 126 posts
Friday, 14 March 2014

Dave: This idea ranks along side Global taking Gold off dab and saying its on line. That's ok if you have board band and if it fast enough not every one has. I'm lucky I do, but my daughter in Ashford Kent her board band is hopelessly slow. BBC Regional news is far superior to ITV so should stay in HD please.

Jim Ballantyne's 1 post

I got a strange one here.. I get BBC Oxford in the evening only for 5 or 10 mins of it then it switches over to BBC south.....Would it be better to combine Oxford and south together to save money.... surely it can be done....

Rob's 17 posts
Select more comments
Your comment please