More digital radio stations. Ofcom - finally - proposes DAB+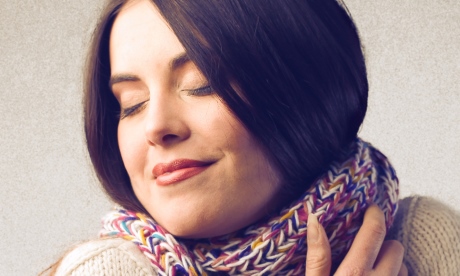 Brian Butterworth
published on
UK Free TV
From the new consultation document, Broadcast Digital Radio Technical Codes and Guidance Consultation on updates and amendments

The proposal is to allow the use of the High-Efficiency Advanced Audio Coding in addition to the MPEG-1 Audio Layer II that is used to encode the sound into the DAB broadcast. It does not change the fundamental levels, which remains Orthogonal frequency-division multiplexing.

Ofcom says, in Section 2 Introduction of alternative audio encoding: DAB+

2.4 Use of HE-AAC encoded services within a DAB multiplex has been termed DAB+. The benefits of DAB+ are that it enables audio services to be broadcast at a higher sound quality for a given bitrate than MP2 or to fit additional services into a multiplex at a lower bitrate than MP2 but with equivalent quality. This provides the opportunity to carry many more services and/or better audio quality for services operating in the same spectral occupancy.

2.5 In our 2007 consultation The Future of Radio we said that adoption of DAB+ could be desirable if this was the future direction of DAB across the world. DAB+ is now being adopted in many countries across Europe as well as Australia and other parts of the world.

2.7 It is likely that a complet change to DAB+ in the UK would be a longer term transition that would take into account the installed base of DAB-only receivers in the UK and the current relatively low level of penetration of sets that are compatible with DAB+. It is however likely to be beneficial to include the DAB+ standard into the Digital Code and to permit its limited deployment now and therefore enable the future wider adoption of the technology in the UK.

2.10 Inclusion of DAB+ in the Digital Radio Technical Code does not provide consent for services on existing multiplexes to switch to DAB+. Ofcom would however consider requests for services to switch to DAB+ from operators of existing multiplexes, taking into account the reasons for the request and the potential impact upon listeners that such a change would entail.

I am going to make a guess that this is going to please all the readers of UK Free TV!
Comments
Tuesday, 15 April 2014

All that has happened is that DAB+ has been recognised by Ofcom as a technology that exists and is being implemented elsewhere, but won't likely be adopted by an industry which is steadfast against its introduction continually using the argument of "very few DAB+ ready sets" and will continue to do so well into the future. The real worry is section 5, the abolition of audio quality regulation on multiplexes, currently at -2 diffgrade for DAB stations using MP2.

What Ofcom is risking is not an improvement of audio quality using DAB+, but allowing the industry to engage in a race to the bottom in terms of sound quality still exclusively using vanilla DAB, at a time where sound quality is already at rock bottom, Ofcom is giving them the tools to allow them to dig.

Gareth Hart's 1 post

Sound quality is only one of the reasons DAB has failed. To allow even lower quality sound will only turn the public off. DAB+ does have proper error correction which should end the famous DAB burbling. The fact remains that the general public have rejected DAB as this is a last attempt by Ofcom to resurrect this legacy technology. Many people who buy DAB radios are very dissapointed. There is no way that many of these will want to spend money to upgrade to DAB+ especially as there are better technologies available.

I notice that UKFree was very quiet about the abandoment of the FM switch off.

At the moment only PSB's financed by an enforced licence fee can afford this expensive system.


trevorjharris's 367 posts

Ofcom is proposing to use the second national multiplex and is to limit DAB+ to 30% of multiplex capacity.

The previous attemt to get the multiplex up and running failed because there was not sufficient interest. It is unlikely that they will be able to attract sufficient stations for the 70% still using DAB. As for DAB+ lower running costs may attractive but is offset by the smaller number of people with DAB+ radios. In short it is very unlikely this multiplex will be taken up by anyone and so DAB+ is unlikely to materialise.

DAB is dead and it is about time the BBC and Ofcom abandoned this expensive folly.


trevorjharris's 367 posts

So which flavour of DAB+ is going to be supported? HE-AAC or HE-AAC-PS (aka: HE-AAC v2) or both!? (52.9548,-1.1581)

SeeMoreDigital's 40 posts

Simple idea, just do this:
1) Turn off existing DAB for good.
2) Use the bandwidth currently in use for DAB for DAB+.

Nicholas Willmott's 80 posts

How about designing new digital radios to tune into the DVB-T radio multiplexes ;) (52.9548,-1.1581)

SeeMoreDigital's 40 posts

SeeMoreDigital: you mean "Freeview boxes"... The most popular way digital radio is used today?

Briantist's 38,908 posts

SeeMoreDigital: Let me answer that a bit more now I have a proper keyboard in front of me. My mobile phone answers are a bit... terse.

There are several issues in using Freeview (DVB-T) reception for radio.

1) Freeview (DVB-T) signal output levels are designed to be captured by a rooftop aerial. Robust indoor reception is not possible in most places, whereas DAB is supposed to offer most homes reception with a small indoor aerial;

2) Freeview bitrates and encoding systems means that the power consumption for decoding requires a mains-connected box. DAB reception is possible using batteries.

3) Freeview is generally a MFN (multi-frequency network) where as DAB is a SFN (single frequency network). DAB signals add together to provide better reception.

4) Freeview doesn't work if you are moving a "motorway speeds", DAB is robust enough to deal with reception whilst moving;

5) DAB is designed for mobile reception (such as in-car) as the SFN signals can be used all over the UK. A Freeview radio would, if it could get the signals, need to keep retuning.

6) The configuration of Freeview means that most of the multiplexes are UK wide (only two DAB multiplexes are UK-wide) and the services break down, at best, into regional services. The system isn't designed for local radio, whereas DAB is configured for local radio, as well as overlay regional services (such as "Yorkshire" or "London 3").

But... £109 says you can get a Freeview TV which would do "radio" for you. Buy SAMSUNG LT19C300 19" LED TV Monitor | Free Delivery | Currys or £99 from Argos Buy Alba 19 Inch HD Ready LED TV/DVD Combi at Argos.co.uk - Your Online Shop for Televisions. .

Briantist's 38,908 posts

"I notice that UKFree was very quiet about the abandoment of the FM switch off. "

The postponement of the inetivatble was here Read this: Radio Today - Reaction to DAB Switchover announcement | ukfree.tv - 11 years of independent, free digital TV advice and here Read this: Radio Today - No switchover date for DAB, Vaizey says | ukfree.tv - 11 years of independent, free digital TV advice amongst others.

Just saying...

Briantist's 38,908 posts

Hi Briantist,

Back in the day when DVB-T was primarily available via a set-top box I'm of the opinion that it was a missed opportunity that these boxes were not designed so that access to the radio stations was more easily available, ie: without you having to switch on a TV to navigate through a GUI to find the names of the stations.

And now that all new TV's have an integrated DVB-T tuner, it's an even more convoluted affair to find the name of the radio stations you desire. And totally impossible to listen to it without having the display on!

It's crazy. I have a 60" TV in my lounge with access to over 20 radio DVB-T radio stations. I have a Blu-ray player which offers access to hundreds of internet radio stations. And a surround sound amplifier which also offers access to hundreds of internet radio stations. But I have to switch on my TV and navigate through loads of menus in order to find the name of the radio station I want to listen to.

Indeed, if surround sound amplifiers were manufactured with say, a 4-line front display and a DAB tuner and/or stripped down DVB-T radio tuner, I would be in heaven. Because I wouldn't have to switch on my TV to find the name of the radio station I want to listen to.

I'm angry... Is it beer o'clock yet? (52.9548,-1.1581)

SeeMoreDigital's 40 posts
Select more comments
Your comment please