More digital radio stations. Ofcom - finally - proposes DAB+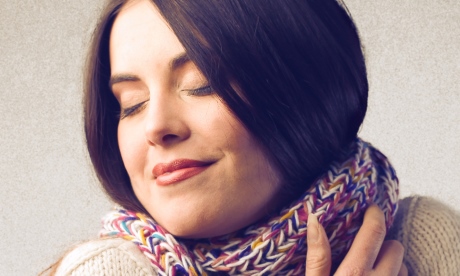 Brian Butterworth
published on
UK Free TV
From the new consultation document, Broadcast Digital Radio Technical Codes and Guidance Consultation on updates and amendments

The proposal is to allow the use of the High-Efficiency Advanced Audio Coding in addition to the MPEG-1 Audio Layer II that is used to encode the sound into the DAB broadcast. It does not change the fundamental levels, which remains Orthogonal frequency-division multiplexing.

Ofcom says, in Section 2 Introduction of alternative audio encoding: DAB+

2.4 Use of HE-AAC encoded services within a DAB multiplex has been termed DAB+. The benefits of DAB+ are that it enables audio services to be broadcast at a higher sound quality for a given bitrate than MP2 or to fit additional services into a multiplex at a lower bitrate than MP2 but with equivalent quality. This provides the opportunity to carry many more services and/or better audio quality for services operating in the same spectral occupancy.

2.5 In our 2007 consultation The Future of Radio we said that adoption of DAB+ could be desirable if this was the future direction of DAB across the world. DAB+ is now being adopted in many countries across Europe as well as Australia and other parts of the world.

2.7 It is likely that a complet change to DAB+ in the UK would be a longer term transition that would take into account the installed base of DAB-only receivers in the UK and the current relatively low level of penetration of sets that are compatible with DAB+. It is however likely to be beneficial to include the DAB+ standard into the Digital Code and to permit its limited deployment now and therefore enable the future wider adoption of the technology in the UK.

2.10 Inclusion of DAB+ in the Digital Radio Technical Code does not provide consent for services on existing multiplexes to switch to DAB+. Ofcom would however consider requests for services to switch to DAB+ from operators of existing multiplexes, taking into account the reasons for the request and the potential impact upon listeners that such a change would entail.

I am going to make a guess that this is going to please all the readers of UK Free TV!
Comments
Tuesday, 15 April 2014

Hi Briantist,

Back in the day when DVB-T was primarily available via a set-top box I'm of the opinion that it was a missed opportunity that these boxes were not designed so that access to the radio stations was more easily available, ie: without you having to switch on a TV to navigate through a GUI to find the names of the stations.

And now that all new TV's have an integrated DVB-T tuner, it's an even more convoluted affair to find the name of the radio stations you desire. And totally impossible to listen to it without having the display on!

It's crazy. I have a 60" TV in my lounge with access to over 20 radio DVB-T radio stations. I have a Blu-ray player which offers access to hundreds of internet radio stations. And a surround sound amplifier which also offers access to hundreds of internet radio stations. But I have to switch on my TV and navigate through loads of menus in order to find the name of the radio station I want to listen to.

Indeed, if surround sound amplifiers were manufactured with say, a 4-line front display and a DAB tuner and/or stripped down DVB-T radio tuner, I would be in heaven. Because I wouldn't have to switch on my TV to find the name of the radio station I want to listen to.

I'm angry... Is it beer o'clock yet? (52.9548,-1.1581)

SeeMoreDigital's 40 posts

As pointed out in the Ofcom document DVB-T uses MP2 codec the same as DAB but the TV stations tend to use higher bit rates. DVB-T2 uses AAC either in stereo of 5.1 surround. On satellite HD channels use Dolby Digital in stereo or 5.1. The Dolby sound on the HD channels is much better than the SD sound.

I think "seemoredigital" is right about how difficult DVB-T is to use for radio. I have a Roberts radio which I can control very easily from my mobile phone over wifi. Using a mobile phone as a remote control would be a much easier way to contol a television.

trevorjharris's 367 posts

I must admit love hearing music in surround sound, whether they be DVD-A, SACD, Blu-ray audio or DTS audio disc's.

So for me it would be great to have a dedicated surround sound radio station, even if it was via DVB-T2... (52.9548,-1.1581)

SeeMoreDigital's 40 posts

SeeMoreDigital: But remember that the equipment you have (apart from the surround system, at least to some extent) are all designed to be watched, rather than just listened to. Frankly, radio is something of an afterthought.

Obviously no manufacturer would bother with an extra display for a TV, but they did make PVR's with displays. My Sony HX 895 has one, and the old Humax Foxsat/Freeview 9300 recorders did, but its true that they have tended to disappear. That sort of makes sense - your watching the channel, so you dont need to know what it is twice....unless your using it for radio!

As for surround sound systems, much the same applies - they are designed to take video/audio to/from a TV (although one or two did have FM radios). In fact they have now really disappeared in favour of soundbars, which tend to have bluetooth built into them, so you can use them as speakers without the TV being on, streaming from a tablet, phone, etc.

If you do want a streaming system with a front display, then have a look at Richer Sounds Streaming Hi-Fi And Network Audio Players from Richer Sounds - its probably your best bet.

I hear what your saying, but with DVB-T now baked into TV's, manufacturers are unlikely to change, although a frontal display for PVR's would be useful.

If your surround sound has bluetooth/wifi, then streaming is pretty easy, and these capacities can be added. In the case of bluetooth, its not expensive, and wifi has a number of routes. Something like Apples Airport express/Apple TV (usies optical and HDMI. so very handy for splitting stream between TV and audio system), or perhaps the little box from Pure that you use via an app (actually, its not a very good app). Increasingly, Sonos and its ilk are becoming very popular, so you stream from whereever you like, and they have a 'Connect' unit to turn an older system into part of the Sonos network.

MikeB's 2,579 posts

I'd be interested to know if there's any year on year statistics for people listening to digital radio stations via DVB-T TV and DAB.

While I can imagine there's a whole bunch of people listening to say, BBC R6 via a dedicated DAB radio at home or their place of work (I know I do). I can't imagine very many people will be listening to BBC R6 via a DVB-T TV...

I wonder how low the listening figures for digital radio via DVB-T would have to go before it gets pulled form the platform! (52.9548,-1.1581)

SeeMoreDigital's 40 posts

I to would love there to be dedicated surround radio stations, preferably with AAC coding and not the dreadful Dolby Digital. The recent experiments on BBC R3 from the Southbank being a step in the right direction, even if they were dependent on HTML5 & the Interweb.
With regard to listening to Radio via Freeview, I typically listen to over 25hrs a week via Freeview. Well not listen directly I have a Freeview tuner in a PC which I use to record the radio, which I then process & put on the iPhone to listen during the daily commute the following week. Podcast sound quality being so dreadful (trust me I'm a Broadcast Audio Engineer).

Peter Suthers's 5 posts
Wednesday, 16 April 2014

Actually Peter there are some stations on the internet which use the lossless FLAC compressor. I think that the internet is going to become the medium of choice for both TV and Radio. Sky, Talk Talk and City Fibre are building a fibre network completely independent of OpenReach. They are going to supply FTTP at 1Gb/s. BT has been draging its feet over FTTP and the independent ISPs have had enough.

trevorjharris's 367 posts

Peter Suthers: A quick google found a couple of sites with lots of links for AAC

UK Radio Stations webcasting in aacPlus (AAC+/HE-AAC) and AAC formats

Radio Paradise

If you could capture the stream directly, then its obviously much easier than downloading it via a tuner, etc. I wish the old Radio Downloader software was still working for Iplayer, because it made life much easier!

The other thing is that since you have an Iphone, you've got the Iplayer/Iplayer radio apps, plus Tune In, Stitcher, etc. For a wifi equiped area, thats great, but not so good for a commute, unless you have an 'all you can eat' package.

MikeB's 2,579 posts

trevorjharris: "Using a mobile phone as a remote control would be a much easier way to control a television."

I can't agree more.
Chromecast
is a rather wonderful thing.


Briantist's 38,908 posts

SeeMoreDigital: "I'd be interested to know if there's any year on year statistics for people listening to digital radio stations via DVB-T TV and DAB. "

The figures are in here http://stakeholders.ofcom….pdf

Everything you could ever possibly want to know!

Page 222 "Figure 3.11 Devices used to listen to radio Television 31%"

Figure 3.13 Listening to radio via internet, television, mobile phone and DAB

How often, if at all, do you access the radio via Digital radio via: TV, Internet, DAB radio, mobile phone?

UK2013 Digital TV 27%, Internet 22%, DAB 25%, Mobile phone 20%.

Figure 3.18 Digital radio's share of radio listening: Q1 2013

Internet 5.0%
Digital unspecified 1.8%
DTV 5.0%
DAB 22.5%



Briantist's 38,908 posts
Select more comments
Your comment please