More digital radio stations. Ofcom - finally - proposes DAB+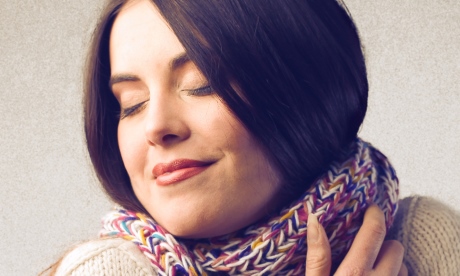 Brian Butterworth
published on
UK Free TV
From the new consultation document, Broadcast Digital Radio Technical Codes and Guidance Consultation on updates and amendments

The proposal is to allow the use of the High-Efficiency Advanced Audio Coding in addition to the MPEG-1 Audio Layer II that is used to encode the sound into the DAB broadcast. It does not change the fundamental levels, which remains Orthogonal frequency-division multiplexing.

Ofcom says, in Section 2 Introduction of alternative audio encoding: DAB+

2.4 Use of HE-AAC encoded services within a DAB multiplex has been termed DAB+. The benefits of DAB+ are that it enables audio services to be broadcast at a higher sound quality for a given bitrate than MP2 or to fit additional services into a multiplex at a lower bitrate than MP2 but with equivalent quality. This provides the opportunity to carry many more services and/or better audio quality for services operating in the same spectral occupancy.

2.5 In our 2007 consultation The Future of Radio we said that adoption of DAB+ could be desirable if this was the future direction of DAB across the world. DAB+ is now being adopted in many countries across Europe as well as Australia and other parts of the world.

2.7 It is likely that a complet change to DAB+ in the UK would be a longer term transition that would take into account the installed base of DAB-only receivers in the UK and the current relatively low level of penetration of sets that are compatible with DAB+. It is however likely to be beneficial to include the DAB+ standard into the Digital Code and to permit its limited deployment now and therefore enable the future wider adoption of the technology in the UK.

2.10 Inclusion of DAB+ in the Digital Radio Technical Code does not provide consent for services on existing multiplexes to switch to DAB+. Ofcom would however consider requests for services to switch to DAB+ from operators of existing multiplexes, taking into account the reasons for the request and the potential impact upon listeners that such a change would entail.

I am going to make a guess that this is going to please all the readers of UK Free TV!
Comments
Tuesday, 13 May 2014

I would be greatly relieved if the status quo persisted : a mixture of DAB, FM and AM, but fear costs of duplication will thwart this. Without FM and AM as now, many in outlying and low-lying areas will lose local BBC radio and Radio5, which simply do not "get through" on DAB - despite offical pretense. The iPlayer is great for those with a respectable download speed. Again, in outlying areas far from the BT exchange, the iPlayer is not an option. Broadband subscriptions should be a function of the actual download speed. I pay the same as suscribers with 10x my broadband speed. The bottom line remains : in populated areas and astride motorways, there will be a good service. Further afield services will be patchy and unsatisfactory. Maybe the discriminated masses could be kept quiet with free Kindle thingy downloads instead...

michael's 869 posts
Wednesday, 14 May 2014
A
Anthony
9:08 AM
Accrington

I agree Michael;there are areas of the UK where DAB is either poor patchy or non-existant even with the relevant transmitters set up especially areas with mountains and hills and isolated rural areas in the wilds of scotland ireland and wales, also, many DAB transmitters also use very puny and inadequate low power levels for transmission which doesn't help either.

Anthony's 70 posts
Anthony's:
map
A's Freeview map
terrain
A's terrain plot
waves
A's frequency data
A's Freeview Detailed Coverage
Sunday, 18 May 2014

Why is there apparently not a single domestic portable radio on the market that incorporates DAB, FM and AM on the market and seemingly is only available for the vehicle market?

Nick Anderson's 4 posts
Wednesday, 4 June 2014

The problem with DAB transmissions regarding the broadcasters is that there is a higher charge for those stations broadcasting in stereo so that consequently those community stations such as Angel Radio from Havant using DAB to increase their very limited FM coverage can only afford to use mono DAB transmissions. This also applied to national Jazz FM who could only afford to rent space on mono and who now having given up their allocation nationally to LBC from London. DAB should be made more affordable by a reduction in operating charges to the stations using their services.

Nick Anderson's 4 posts
Monday, 16 June 2014

My trusty old portable radio passed away last week so I went on couple of Radio Forums to ask what I should replace it with. It was generally agreed that DAB is a waste of space with one of the ant points being that a portable uses batteries 20 time as fast as an FM radio.

Brian M. Leahy's 14 posts
Tuesday, 17 June 2014
A
Anthony
4:56 AM
Accrington

Brian M. Leahy: you are right dab does consume batteries like no tomorrow. I wont touch dab with a bargepole because of this and the mediocre quality, also dab reception is poor in large areas of the unitedkingdom with patchy poor or non existant reception in some parts, also many stations are mono as well. I use a sony cd radio cassette from argos because I prefer fm being crisper clearer and with lovely stereo quality to boot. Beats dab anyday.A

Anthony's 70 posts
Anthony's:
map
A's Freeview map
terrain
A's terrain plot
waves
A's frequency data
A's Freeview Detailed Coverage

Anthony: I need both DAB and FM to listen to the stations of my choice where we live in East Yorkshire.

I am able to receive a range of radio stations on DAB, such as Premier, UCB UK, Smooth (only available on DAB in Yorkshire), 6Music & Radio 4 Extra, that are not available on analogue radio while on FM I can listen to my local station Yorkshire Coast Radio (YCR).

For us the reception of stations on DAB is far superior to that on FM and this is perhaps due to the fact that all three DAB multiplexes - BBC, Digital 1 & Humberside - have some of their transmitters on Buckton Barn whereas the FM network transmitters are many miles away either on Holme Moss or Belmont. The only exception is YCR that is also on Buckton Barn.

Until all the DAB multiplexes have added their additional transmitters there will be parts of the country that will have patchy reception. I notice that the BBC is still working on adding their additional transmitters in both the Red Rose and White Rose counties which means that when I visit parts of Upper Nidderdale and around Skipton that I also find DAB reception patchy.

Finally it is interesting to note that all our PURE portable DAB/FM radios work fine on their portable power packs but that in some rooms of our home the FM reception on these radio suffers from interference where as the DAB signal is fine.

It therefore is not that one transmission system is superior to another but that for many years to come we will need both DAB and FM in order that we will be able to hear a wide choice of radio stations.

J Peter Wilson's 30 posts

Hi,
I'm seeking assistance please. Recently moved into the Dunkeld area of Scotland and want to set up good FM reception, to link to a hifi tuner/receiver. Never had to do this before, but looking at the options, I think a Half Wave FM dipole aerial should do the job, but I am halfway between FM transmitters in Perth and Pitlochry, both pretty well on the limits from what I can see.
Pitlochry is marginally better according to the maps, but is possibly going to be affected by hills. Any advice would be welcome, particularly on mounting the aerial.
Thanks.

Garth's 1 post
Garth's:
map
G's Freeview map
terrain
G's terrain plot
waves
G's frequency data
G's Freeview Detailed Coverage

DAB is no interest because it is an absurdly overpriced excessively complex
and totally pointless technology.
Perfect sound quality is mostly irrelevant on a radio thats not even an issue.

Digital - Just because you can - doesn't mean you should.

fm is simple cheap, simple and produces more reliable and better quality results.

There is no reason for DAB to even exist.


bored's 5 posts

bored: And yet it does exist. And via a DAB/FM radio which can be bought for just £16.99, I could listen to 6Music, 4Extra, The World Service and those things which are only otherwise available on LW at huge cost to the licence fee payer.

If you only want analogue, thats fine. But do you just watch analogue TV? And is colour more than we need?

Brian M. Leahy: I'm not surprised that DAB got such views on an internet forum - DAB tends to polarise debate (as you can see). However, my Pure DAB/FM/Internet radio is fine, and if you ask to listen in a shop to two radio's of the same type, one playing on FM, and the other on DAB, while there will be a difference, its not as dramatic as some would have you believe. Remember that you want a portable radio - so the speaker is hardly going to be huge, only a couple of watts. The supposed difference in quality is not going to be particularly noticable. And DAB coverage will improve.

Its perfectly true that DAB does suck up far more power than FM (although the chips coming along will greatly reduce the power needed), but why not just use FM when out and about, unless you need DAB stations? But if you go for an FM only radio, you cannot listen to DAB only stations - and there are a fair number of them.

In fact, why buy a radio at all? Even the cheapest mobile phone has an FM radio, and if you have a smart phone, then you can listen to almost anything via an app, using relatively little data. Thats exactly what 'the youth' are doing.

I think J Peter Wilson made excellent points - and he's right, both systems will be needed for a fair while to come.

MikeB's 2,579 posts
Select more comments
Your comment please