More digital radio stations. Ofcom - finally - proposes DAB+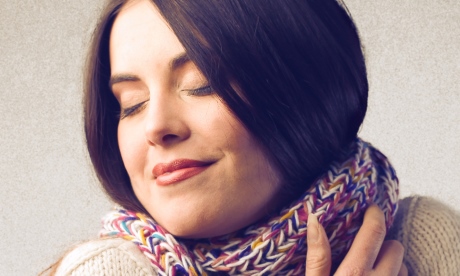 Brian Butterworth
published on
UK Free TV
From the new consultation document, Broadcast Digital Radio Technical Codes and Guidance Consultation on updates and amendments

The proposal is to allow the use of the High-Efficiency Advanced Audio Coding in addition to the MPEG-1 Audio Layer II that is used to encode the sound into the DAB broadcast. It does not change the fundamental levels, which remains Orthogonal frequency-division multiplexing.

Ofcom says, in Section 2 Introduction of alternative audio encoding: DAB+

2.4 Use of HE-AAC encoded services within a DAB multiplex has been termed DAB+. The benefits of DAB+ are that it enables audio services to be broadcast at a higher sound quality for a given bitrate than MP2 or to fit additional services into a multiplex at a lower bitrate than MP2 but with equivalent quality. This provides the opportunity to carry many more services and/or better audio quality for services operating in the same spectral occupancy.

2.5 In our 2007 consultation The Future of Radio we said that adoption of DAB+ could be desirable if this was the future direction of DAB across the world. DAB+ is now being adopted in many countries across Europe as well as Australia and other parts of the world.

2.7 It is likely that a complet change to DAB+ in the UK would be a longer term transition that would take into account the installed base of DAB-only receivers in the UK and the current relatively low level of penetration of sets that are compatible with DAB+. It is however likely to be beneficial to include the DAB+ standard into the Digital Code and to permit its limited deployment now and therefore enable the future wider adoption of the technology in the UK.

2.10 Inclusion of DAB+ in the Digital Radio Technical Code does not provide consent for services on existing multiplexes to switch to DAB+. Ofcom would however consider requests for services to switch to DAB+ from operators of existing multiplexes, taking into account the reasons for the request and the potential impact upon listeners that such a change would entail.

I am going to make a guess that this is going to please all the readers of UK Free TV!
Comments
Tuesday, 17 June 2014

DAB is kinda like improved AM : more stations than FM, acceptable audio if not too far from the transmitter. They could do better... I hope that DAB and FM continue to co-exist for many moons to come - with AM retained for low-lying and distant areas.

What will happen in Scotland in the event of a YES remains a conundrum. Some form of compromise would presumably ensue, with a big fistful of Licence-fee Euros being handed over Hadrian's Wall to ensure continued coverage of BBC output. I would be somewhat wary of investing in new kit until, post September, the crystal ball reveals the future. Until then, internet radio is probably the safest and most cost-effective option.

michael's 863 posts

MikeB
Remember that using a mobile phone whilst driving is illegal and in many cases the sound output of a mobile is just not loud enough to be heard in a car when not held against the ear - and not all cars are equiped to transfer the output to the in-built radio system. Most cars have an FM radio and an increasing number are getting DAB, but like all electronic equipment they do go wrong.
Digital, by its nature, requires more power than analogue to process the signals received into hearable sounds - it's the nature of electronics. Whilst newer silicon chips may be able to perform about as well as current ones while using less energy, the requirements of signal processing between FM and DAB are very significant.
Portable radios, of any type, will inevitably have poorer reproduction than a system designed for use in a more or less permanent location in a room due to the size and weight of the required pair of loudspeakers and the necessary enclosures. A portable system has a significant weight limit that does not affect the room systems.

MikeP's 3,056 posts

MikeP: BMW is introducing streaming technology to its cars, and many people already use their mobiles to stream radio whilst in their cars - the audio is just bluetoothed to their car audio system, or (because my car is a couple of year old and low end), just connect it via a 3.5mm jack. Its how I connect my Ipod Touch.

In fact most manufacturers are now allowing smartphones to connect with their car systems via apps Aha radio explained: streaming audio hits the road | News | TechRadar As you can see, streaming is going to be big
The Future of Car Radio - CEA


I agree with the sound quality of portables - some are better than others, but they are a small speaker, in a small case. Of course if you want great sound, there are lots of portable speakers around, with the Bose Soundlink Mini being the current works favourite. Not cheap, but very good.

MikeB's 2,579 posts
Wednesday, 18 June 2014

"MikeP: BMW is introducing streaming technology to its cars, ... "

STUPENDIFEROUS NEWS ! Humbly crave encrypted communication of the next winning lottery numbers as my rural hedge-scratched rust-bucket stream-wilts, digitally speaking... FM swishes as if waterboarding, AM is hissy, but pleasing.

michael's 863 posts

michael: If you want hissy AM, then thats fine. But if you want to listen to the World Service, you could just buy a cheap mobile phone and plug it into the radio - like the rest of us...

MikeB's 2,579 posts

MikeB - where there is a stable mobile signal, that is, technically, the mode of choice. In many locations there is no reliable 3G signal, as here. Even where there is a stable 3/4G signal, extended listening eats into the monthly download allocation. I don't "want" hissy AM, but that is often the least-bad option. Not an option now, sadly, but DRM on long and mediumwave would have offered a better compromise for listeners and broadcasters alike. My DAB radio gets me no stations of interest which I cannot receive on an AM/FM radio.

michael's 863 posts

michael: I must admit I dont really listen to the radio in the car, I just plug in the Ipod. To be fair, when my wife is listening to her Ipod in the car, there is little difference between her favourite playlist and listening live to Heart FM, but thats life.

MikeB's 2,579 posts
Thursday, 19 June 2014

MikeP I don't think it is illegal to use a phone for radio; satnav, etc.

Or, indeed, for phoning if hands free.

Steve P's 1,173 posts

Mobile phones and driving | AA says

"It has been illegal to use a hand held mobile phone while driving since December 2003. ...

While it is an offence to be seen using a hand held phone, regardless of whether driving has been affected, this is not the case for hands-free phones.

However, if you are seen not to be in control of a vehicle while using a hands-free phone you can be prosecuted for that offence. The penalties are the same as for using a hand-held phone"

Using an i-Pod while Driving

"However, following a policy revision in December 2007,will now be treated as dangerous driving - meaning that the driver was avoidably and dangerously distracted. If charged and found guilty, drivers face a 2 year prison sentence. Take note that this policy revision does not relate specifically to mobile phones, it also applies to satellite navigation systems, iPods and MP3 players, and can be extended to similar devices that distract motorists from their driving."

Briantist's 38,899 posts

Anything that might constitute "driving without due care and attention" or not being in full control of the vehicle can be an offense - and rightly so. Even fumblig with a car radio or inserting a CD or eating, chatting etc. can result in reduced attention. A grey area, but with clear guidlines. As far as car-radios are concerned, high-tech DAB and FM radios are incontestably the safest. 3G-streaming might well become a viable option in future car-radios, but would be far less safe via a phone.

michael's 3 posts
Select more comments
Your comment please