More digital radio stations. Ofcom - finally - proposes DAB+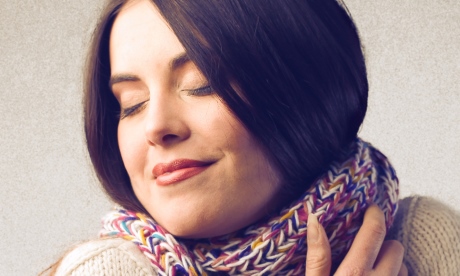 Brian Butterworth
published on
UK Free TV
From the new consultation document, Broadcast Digital Radio Technical Codes and Guidance Consultation on updates and amendments

The proposal is to allow the use of the High-Efficiency Advanced Audio Coding in addition to the MPEG-1 Audio Layer II that is used to encode the sound into the DAB broadcast. It does not change the fundamental levels, which remains Orthogonal frequency-division multiplexing.

Ofcom says, in Section 2 Introduction of alternative audio encoding: DAB+

2.4 Use of HE-AAC encoded services within a DAB multiplex has been termed DAB+. The benefits of DAB+ are that it enables audio services to be broadcast at a higher sound quality for a given bitrate than MP2 or to fit additional services into a multiplex at a lower bitrate than MP2 but with equivalent quality. This provides the opportunity to carry many more services and/or better audio quality for services operating in the same spectral occupancy.

2.5 In our 2007 consultation The Future of Radio we said that adoption of DAB+ could be desirable if this was the future direction of DAB across the world. DAB+ is now being adopted in many countries across Europe as well as Australia and other parts of the world.

2.7 It is likely that a complet change to DAB+ in the UK would be a longer term transition that would take into account the installed base of DAB-only receivers in the UK and the current relatively low level of penetration of sets that are compatible with DAB+. It is however likely to be beneficial to include the DAB+ standard into the Digital Code and to permit its limited deployment now and therefore enable the future wider adoption of the technology in the UK.

2.10 Inclusion of DAB+ in the Digital Radio Technical Code does not provide consent for services on existing multiplexes to switch to DAB+. Ofcom would however consider requests for services to switch to DAB+ from operators of existing multiplexes, taking into account the reasons for the request and the potential impact upon listeners that such a change would entail.

I am going to make a guess that this is going to please all the readers of UK Free TV!
Comments
Sunday, 24 August 2014

Am I wrong or do DAB receivers - car or home - NOT RECEIVE DAB+ , Seems like spouting about more stations which are unreceivable anyway makes this item more farce than fancy - and even less fact. No doubt , at a price , DAB with DAB+ receivers with or more likely without LW as they're are almost certain with even British or German badging to be made in PRC will be fitted as standard in VW, Porsche, BMW or Morgan etc, and folks will be conned into buying new 'bricks' for their kitchens (like Dave Camoron) which they will after the 'novelty period' simply dust at intervals having tired of station 'block-out' where bit stream rate is too low and got out the older and more reliable FM/AM tranny . I realise the bias shown by this web site for the 'Emperor's new clothes -digital' but couldn't there be a fairer coverage of the system of radio which has served us very reliably for 80 years (AM) and which is capable of world coverage - whereas DAB, DAB+ are neither capable of full international service or even regional service without hundreds of 'mobile phone' masts to replace massive but very few AM/FM towers. No sir DAB , digital radio, is two steps forward - three steps back.

Watlingfen's 38 posts

Watlingfen: Citizens are enjoined to study the "Little Red Book". It will then become clear that The Party is always right...

Michel's 2 posts

Watlingfen: Most of the new DAB radios now on sale in the UK will also receive DAB+ stations straight out of the box. For a few years Pure and others were locking the DAB+ part of the chip in their UK models, so these require a software upgrade to unlock them, but this policy has now ceased. The UK spec of most models now includes DAB+ so if you buy one you need to check that it's one of the newer radios (it should have a DAB+ sticker on it).

As far as I know all standard-fit DAB car radios include DAB+ so that they can be used in continental Europe.

The first DAB+ stations in the UK should be launched next year.

Mark's 181 posts
Monday, 25 August 2014

I presume my old evoke 1 will not be upgradable to dab+ though ?

dave's 126 posts

I presume my old evoke 1 will not be upgradable to dab+ though ?

I hope we get a country station btw !

dave's 126 posts

dave: I have lost signal on tacelston transmitter for all BBC stations and sky news others o.k. have retuned several times and the signal is too poor on this band with. This has happened overnight what has happened to this transmitter?.

denier murch's 1 post

Hi Denier Murch,

Perhaps your question would be better asked and answered within [url=https://ukfree.tv/txdetail.php?a=TM131958]this topic[/url]...

SeeMoreDigital's 40 posts

Hi Denier Murch, Perhaps your question would be better asked and answered within Tacolneston (Norfolk, England) transmitter | ukfree.tv - 12 years of independent, free digital TV advice this topic...

SeeMoreDigital's 40 posts
Sunday, 7 September 2014

more stations? We can only get BBC on DAB, how about giving us the ones others can get before anything new?

nick's 396 posts

Not many folks have got interested in the DAB radio's because I can say that most of them DO NOT DO WHAT IS SAID ON THE BOX. The quality is very rarely better than the FM and the ability to receive the same programs on the DAB sets as were received on my FM set in the same position and with its integral aerial. I can only get it working to receive the programs available by connecting the DAB set to an loft aerial via my aerial distribution system.
One only has to visit their local john Lewis store to see the vast quantity of DAB receivers to notice the fact that they are not selling that well.
When FM was launched back in the 1950's everyone wanted an FM HiFi set. We were informed from the outset that a proper aerial was required and most people accepted this requirement.
But with the launch of DAB we were informed that they would work fine and the portables would work fine on batteries and with the inbuilt rod aerial. 10 years on and not much has changed. You need an external aerial for the DAB to work properly unless you are close to a local transmitter and they do not work very long on a set of batteries because they are so "power Hungry" .

As for DAB + Unless the broadcasters give us CD quality without the compression and low bit rates that most broadcasters transmit today we shall just get more of the same.

Brian Wright's 77 posts
Select more comments
Your comment please