If Scotland votes Yes, what would happen to Free TV in the rest of the UK?

Brian Butterworth
published on
UK Free TV
The psephologist in me is not that convinced [1], but with stories around today such as BBC News - Scottish independence: Pound falls after referendum poll it does seems like a time to look at the view of the poll from the England-Wales-Northern Ireland (EWNI) side.

See What could happen to Freeview if Scotland voted to become independent? and An Independent Scot would still be able to watch the BBC on satellite, surely? for the Scottish perspective.


The view from London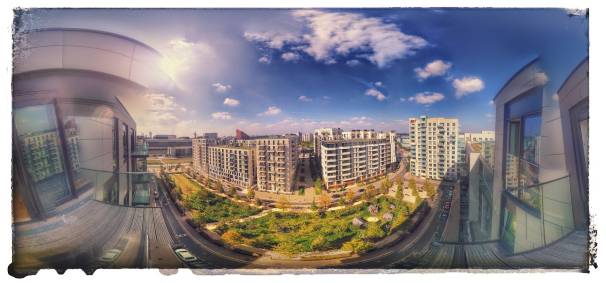 On the whole I am disinterested in the outcome (as I live in
London
), of course, but I think it worth wondering what could happen.
Of course the vote is just the start of a process. There is pre-nuptial agreement in this situation. If there was a Yes vote in 10 days, then a negotiation would start.
Weighty matters (nuclear submarines, membership of NATO and the EU) will take precedence, but at some point the subject of the divorcing nations TV and radio will be addressed.
As you probably well know, the Scottish legal system is separate to that in England and Wales. If laws or contracts have been drawn up it is quite likely that they will be able to continue in the two jurisdictions as if nothing had happened.
"Border" television
The most obvious question is about the
Channel
3 "Border" licence, which is held by ITV plc. The Scotland part of this covers 100,000 homes (0.4% of the UK total) and it seems likely that ITV might have to make arrangements to sell this to STV plc.
Arqiva
The six
Freeview
multiplexes are allocated to their owners in a number of ways. It is possible that the new Scottish government will just allow the current system to continue, so Arqiva will continue to largely own and wholly operate the system (ITV plc will continue to licence the "SDN"
multiplex
).
There is a good question about the "
Digital
3 and 4 Ltd" arrangements in Scotland: this is a good example of where an decision about splitting an existing contract with legal commitments (to Arqiva) and service obligations but little in the way of liquid assets might get bogged down.
Channels 4 and 5
However, in the extreme example that Scotland chooses to close down Freeview (to use for 4G broadband or a pay TV service) the broadcasters that operate on "gifted" bandwidth and rely on the advertising income they make would see a 8.3% cut in their funding. This would be
Channel 4
and
Channel 5
in particular. It could be possible that in the longer term that selling advertising space into what is a "foreign country" might carry additional costs and risks.
ITV plc
As ITV plc does not broadcast Channel 3 in Scotland, but resells the programmes it makes to STV, this relationship will be the least likely to change for an English company.
EWNI-BBC
As for the BBC, it is possible that the discussions after a Yes vote would allow the BBC to continue as it is, with the people of Scotland paying the
TV Licence
and the revenue from this being handed over to a single body for the Scotland and EWNI.
This seems an unlikely outcome. From a EWNI perspective if the BBC in Scotland is legally replaced by another broadcaster, and the licence fee handed over to that, the question is how
services
would be changed.
One important question would be as to the nature of the transfer of BBC assets to the Scottish State Broadcaster (
SSB
). It could be that the assets are "ceased" and kept (given that some claim the Scottish Government will not accept any UK dept).
£161m a year?
It seems likely that the EWNI-BBC would have 8.3% (£332m) chopped from the budget. However, this would be tempered against the savings made from not having to provide an extensive
terrestrial
transmitter
network
in Scotland, not having to collect the fee in Scotland (£9m).
The SSB might demand 8.3% of BBC Worldwide, which would cost EWNI-BBC another £13m a year in lost income.
However, even if
BBC Scotland
(plus BBC Alba, the Scottish
radio stations
) costs as much as £175m, this would leave a shortfall in the BBC budget of £161m.
However the question would then be: can the BBC charge SSB at least £161m a year to provide their
channels
? Would the SBS want the
BBC News
channel, or just the pick of shows like Strictly and Doctor Who?
If SSB pays only £50m for very selected BBC content, the £111m hole in the BBC budget would all of English local radio, 90% of Radio 4, all of Radios 1 AND 3, or putting up the TV Licence by £5.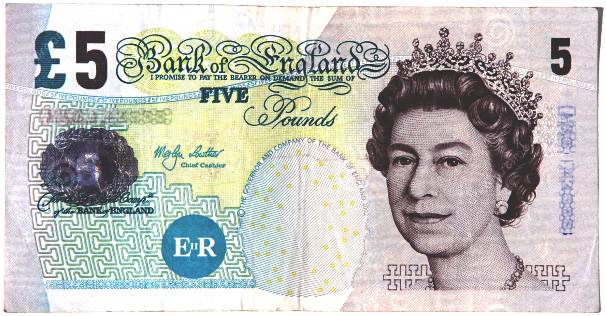 A Scottish Yes could mean a fiver more every year on the TV Licence for the rest of the UK.
Another change that the EWNI-BB would no longer be required to make programmes in Scotland, so this could mean more money spent in other parts of England, Wales and Northern Ireland.
You can see the figures on the
TV Licence decriminalization: just how much is it going to cost you?
page.
In conclusion, the vote in 8.3% of the UK in 10 days could inflict changes on the level of the TV Licence, the programmes you are shown on TV, where people are employed to make TV.
It is hard not to disagree that such a change is being made without consulting the 91.7% of voters who will see things changed.
[1]
Scotland: Don't panic yet - the YouGov poll might be a red herring - Mirror Online
Comments
Sunday, 14 September 2014

if scotland votes yes and the poor bbc 3.5 billions income cant afford radio 1/2 and local radio simple close them and turn itself into public service broad caster keep radio three four merge bbc 2/4 sell the rest

davd's 66 posts

As I said a short time ago, I can see all sat. Broadcasts being encrypted again so Scotland can't get English, Welsh and N.I. Progs. And V/V so the rest of the UK can't get Scottish Progs. Who says the BBC and ITV will supply Scotland with TV progs. anyway? The people that vote YES will not be happy when they find they can't get Eastenders or Coronation Street!!!

Iain Davies's 38 posts

Iain Davies: STV already have an agreement with ITV plc to show Coronation Street and are not likely to throw away the chance of large audiences that please advertisers, and "SBC" would surely purchase the rights to show Eastenders, which is cheaper than producing a comparable drama series themselves and gives the BBC funding towards its production. Plus it keeps the viewers happy.

KMJ,Derby's 1,811 posts

KMJ,Derby: It is interesting that in the BBC review of Drama costs, "River City" has one of the highest costs per viewer of any BBC programme, because it has high costs but only shown to 9% of the BBC One network.

The BBC's "Management of the costs of producing continuing drama"[1] shows on page 18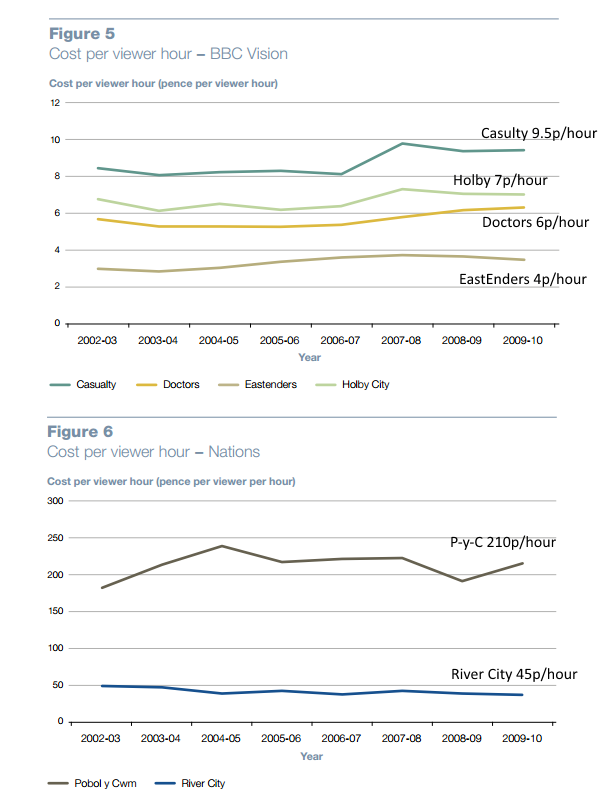 [1] http://www.bbc.co.uk/bbct….pdf .

Briantist's 38,902 posts

Murdoch will definitely sell them Sky packages so I don,t think they will give a crap about what happens south of the border. plus they can get more home grown programs as well? ha ha

John Martin's 103 posts
Monday, 15 September 2014

I think we are all missing the point, if Scotland becomes independent it is not going to be an annex of the U.K. it will be like France, Germany, Spain ,Italy etc. it will have to supply its own TV and radio the BBC, ITV etc don,t furnish foreign countries as Scotland will become! Scotland will not be a part of the UK, or Britain or anything to do with the rest of us. This is what people who vote YES are forgetting they will be on their own!

Iain Davies's 38 posts
Tuesday, 16 September 2014

Iain Davies: Sky Scotland would be like Sky Ireland, with many of the same English speaking channels included in its packages. STV is not part of ITV plc so would continue as at present. It is also highly likely that if France, Germany, Spain and Italy all spoke the same language there would be, at least in the commercial sector, a number of channels that covered several countries with the same service, rather like Eurosport does. With regard to encryption of satellite services, it could come down to whether Sky are expected to pay re-transmission fees to the PSB broadcasters, as has been suggested. In the event that they are, it would not be surprising if Sky insisted that such channels become part of their subscription packages.This would give the PSB broadcasters some welcome additional income, whilst also being the end of Freesat.

KMJ,Derby's 1,811 posts

Who says Scotland will keep English, if you are going to go the whole hog with independence you should have your home language as Scotland does. As I have said before people have not though a yes vote out, on Friday morning all motor vehicles could be using Scottish roads illegally. The DVLA who issues licences and car tax is a British organisation, so if Scotland is not part of Britain no licences or car tax is valid. NHS is British so on Friday morning no NHS in Scotland, you will have to pay to see your doctor. If they want independence lot them have it, but they have to be totally on their own. I am a Scot, if the vote is yes I will never go there again!

Iain Davies's 38 posts
Select more comments
Your comment please