Satellite TV operators FRANSAT, TIVUSAT and our Freesat launch FreeTV Alliance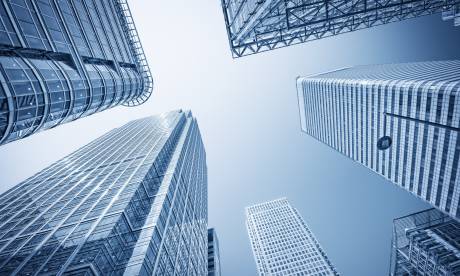 Brian Butterworth
published on
UK Free TV
In the first collaboration of its kind, formed on 12th September 2014, the Alliance aims to promote the harmonisation of satellite TV services and technology across Europe. This will help drive the continuing rollout of compelling free-to-view satellite TV, benefitting viewers, manufacturers, broadcasters, retailers and service providers.



FRANSAT
Eutelsat subsidiary
Fransat
is a simple and fast solution for
subscription
-free satellite
reception
of France's 25 DTT
channels
of which 10 broadcast in HD, as well as additional local and thematic channels and
radio stations
. Fransat also enables access to a la carte pay TV services. In addition, Fransat recently launched its interactive portal called "Fransat Connect" that provides viewers with a wide range of
interactive services
including an advanced programme guide, infotainment, access to catch-up services and
video
on demand, and including a companion screen application. Today received by 2 million TV sets, Fransat is broadcast in France via the EUTELSAT 5
West
A satellite located at 5° West.
TIVUSAT
Tivusat
, the
Italian
free satellite TV service, was launched July 31, 2009 and gives access to all the national mainstream television channels (Rai Uno, Rai Due, Rai Tre, Canale 5, Italia 1, Rete 4, La 7), the new thematic
digital
channels (both national and local), a large selection of the most popular international channels, and a wide number of radio channels (both national and international). Via Tivusat HD set-top-boxes and iDTVs, viewers can also access a wide range of non-linear services, such as Rai Replay, Rewind, La7 On Demand (Rai, Mediaset and La7 catch-up services), Infinity, the new Mediaset movies and TV series OTTV service, and Cubovision, the Telecom Italia video-on- demand and OTTV service. Tivusat, which so far has more than 2.2 million activated smart cards and currently reaches over 1.8 million households, is owned by Tivu S.r.l., a joint venture between Rai, Mediaset, Telecom Italia Media, Confindustria Radio TV, and Aeranti Corallo.
FreeTV Alliance
The satellite TV operators have formed the FreeTV Alliance to make it easier and more economical for manufacturers to develop innovative new products and to assist broadcasters and content providers to deploy advanced hybrid TV services combining satellite reception and IP based interactivity. To achieve these goals, the Alliance will produce common recommendations and specifications based on open standards that will apply across set-top boxes and smart TVs in the European market. The FreeTV Alliance members will also work together to establish preferred technologies and common understandings for multiscreen TV solutions.
Announcing the launch of the Alliance at IBC 2014, Alberto Sigismondi, CEO of Tivusat and the first Chair of the FreeTV Alliance, said: "Until now, the major free-to-view satellite TV operators have focussed on building a business within their national boundaries. As the TV and consumer electronics industries become increasingly globalised, now is the right time for us to work together to ensure free-to-view satellite remains at the forefront of the television market.
"The FreeTV Alliance's priorities include providing concrete help, support and advice to manufacturers so they can more easily include satellite technology into their devices, which in turn will allow operators to offer an even more competitive service to consumers. We will be able to combine our collective resources to deliver the best customer experience whilst minimising costs to manufacturers and so act as a collective group to agree upon common standards and features."
The FreeTV Alliance's objective is to remove technology complexities, and help manufacturers to drive innovation and create better television services for European satellite free TV viewers. The founding members of the alliance are highly experienced in delivering
quality
television services in their home countries, both across linear and on- demand viewing. In addition they all have long histories of working directly with consumer electronics manufacturers to provide consumers with a range of high quality devices that deliver a superior customer viewing experience.
To learn more about the FreeTV Alliance please go to
FreeTV Alliance - to promote the harmonisation of satellite TV services and technologies across Europe
.
Comments
Thursday, 25 September 2014

michael, too:

In your comments of Tuesday 23rd, you allude to an assumption of coast to coast broadcasting. There has been analogue transmissions across both the whole of Europe and North America, as well as other continents, for many years - but each country has enjoyed programming aimed at just that country, or state in North America. In the USA, there were and still are many local TV broadcasters aiming to provide for their local community. These have now been superceded by digital transmissions in most cases but still with the aim being to serve local communities. In the USA, such broadcasts are on a fully commercial basis plus a PSB provision that is somewhat 'patchy' in the less urban areas.
In Europe, each country has its own range of services that include PSB and COM provision.
There is no way to prevent a UHF signal from crossing borders between countries or states (in the USA for example) so some areas that are near enough to a neighbouring country/state may be able to view programming aimed at other viewers.
An 'access controlled' service, such as Sky TV, can control to a large extent where the service can be viewed - but there are always those who will take, for example, a UK card with them to France or Germany, etc.

In the main, the differences between North American and European provision is because of the way the services developed. In Europe a lot of the earlier provision was of a public service form with commercial businesses joining in later. In North America is has been very much the other way round with commercial enterprise being the largest provision with public service channels joining much later. In the UK, BBC started regular transmissions for London in 1936 (with a break during WWII) and ITV started in 1954 (differing by region) on a fully commercial basis. The change to digital transmission does not really alter that PSB vs COM pattern.

MikeP's 3,056 posts
Sunday, 5 October 2014

"I see no indication that the EU will graciously permit us free-to-view television from Free-TV-Alliance countries with one receiver"

This is already possible.

One must remember that the Freesat, Fransat, and Tivusat systems are all designed to lock the viewer in to a particular EPG with only stations approved by the particular consortium. Since many of the stations (all in the case of Freesat) for each of these consortiums are actually free to air as opposed to "free to view" with a card in order to decrypt, it is possible with a generic free to air satellite receiver and either a multi LNB dish or better a dish on a rotor to view the public service stations and many of the major commercial stations from UK, France, Italy as well as Germany without being locked in to an "official receiver" and to create one's own station listings/EPGs on either a satellite position and/or country basis.

For those asking but how does one watch TF-1 without a Fransate or TNT sate receiver, the answer is the TF-1 Suisse service even available in HD, as well as M-6 Suisse/M-6Suisse HD on Eutelsat 9A (9.0 East).

And even though neither the Netherlands nor Vlaanderen make their PSBs free to air on satellite, there is BVN (Beste van Vlaanderen en Nederland) carrying a mixture of programming from both, including the main news programs, NOS Journaal and VRT En Het Journaal.

Thus with the EU's "broadcasts without borders" directive in place, there is no impediment to receiving most major TV services from most of western Europe.

Corin's 91 posts
Saturday, 8 November 2014

On Eutelsat 9A, Comedy channel Deutschland, 11785 H, are all programmes translated in German? ( ie Friends) Thank you

John Spiteri's 1 post
Sunday, 9 November 2014

All citizens of the EU, should all be entitled to view all television programmes on identical terms, whether free-to-view or subscription. Tivu, FranSat, TNT etc all offer no-cost free-to-view cards to viewers registered to a legal domicile in the target country. If you wish to watch from another EU member country a viewing card is not available and only selected free-to-view programmes and channels are available, as Corin indicates. This blatent discrimination contravenes fundamental EU principles governing free movement of people, goods and services. The EU is very selective in enforcing compliance with Directives, a notable example being The EU's "broadcasts without borders" directive.

michael's 861 posts
Monday, 10 November 2014

Michael

It is not a matter of ignoring EU 'rules' but of copyright ownership. Whoever owns the copyright of the programmes can, and will, decide which locations it can be legally viewed in. So the broadcasters, to maintain the legallity of their operations, will not contravene the copyright laws.

It is not the broadcasters who are discriminating but the programme owners who are exercising their right to control who can view and where.

MikeP's 3,056 posts
A
Anthony
10:16 AM
Accrington

MikeP: But Challenge and Pick are available across Europe on Astra 2 along with other free to air english language channels that are also available freely across Europe on Astra 2 and Eutelsat 28A in Sky/Freesat platforms and nobody kicks off about them showing programmes music videos etc unrestricted to over 30 European countries! This is the unfairness of programme copyright.

Anthony's 70 posts
Anthony's:
map
A's Freeview map
terrain
A's terrain plot
waves
A's frequency data
A's Freeview Detailed Coverage

With aforethought I chose the words "should" and "fundamental EU principles". There are many examples of such inconsistency in EU practice. This is not the forum for wider discussion of such issues, however :-)

michael's 861 posts
Tuesday, 11 November 2014

Anthony

But they are obeying the copyright agreements they have with the programme suppliers. Some agreements allow pan-European broadcasting but others limit it to specific countries/territories only.

Just because some providers agree to cover a wider area does not mean all should and there is no legal requirement for them to do so. There *is* a legal requirement for the broadcasters to observe the terms of the copyright agreement that governs their transmissions.

MikeP's 3,056 posts

MikeP: I have always thought that, when you buy films/tv series as a satellite broadcaster to show, particularly American and British english language ones, and you are using a Europewide footprint on a satellite, the programme maker usually stipulates and places copyright restrictions on where those programmes can be shown geographically by either insisting on the use of free-to-view encryption (free-to-view card and CAM), OR, totally restrict audienceship of those programmes to pay-tv subscribers only ie by an encryption system, a built in or separate CAM and card and monthly subscription fee.

The buying power and funding of a few free-to-air unencrypted channels, particularly those owned by big players i.e CBS and Sony etc, CAN afford indeed, the pan-european broadcast rights, and so the programme providers/movie studios and production companies of the shows concerned allow such transmission unrestricted to a big European market which, indeed, benefits those programme providers because it guarantees exposure and perhaps gets new people into those programmes who never would have seen them in the first place so it's win win situation for all when that happens.

Anthony's 52 posts

Anthony: However, we dont live in a world (nor a Europe) where there really are 'pan-european broadcast rights'. Perhaps someone has bought the European TV rights to CSI, but I suspect for perfectly logical reasons (content, dubbed language, etc), such rights are parceled out on a national basis. I certainly would be very annoyed if a European wide broadcaster was showing something I had just paid big money for.

Yes, you can use CAM cards (although does anyone still use them?) or encrypt the content via a box like Sky, but thats not the same as a channel you pick up anywhere in Europe with a dish and a basic receiver.

There are such channels, but Pick (basically a taster channel for Sky) or Challenge (old quiz shows) are hardly premium content. As for music video channels, they are basically playing advertising for record companies. All these are either 'overspill', in terms of viewers other than the home market being able to view them, or are pan-european in nature, but essentially showing fairly basic content.

In reality, most people watch TV using an aerial, and using their own local providers. There is going to be overspill (the Dutch apparently enjoy the BBC, and the East German's used to get Western TV), but thats always going to happen. I suspect that pan European content would be difficult to transmit, and even harder to make money on.

MikeB's 2,579 posts
Select more comments
Your comment please