UK Free TV now uses friendly web addresses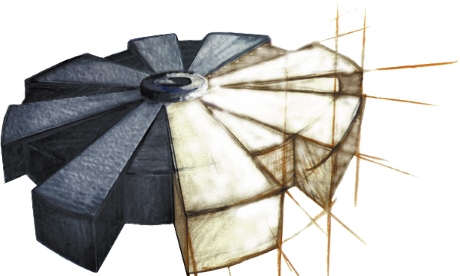 As this site has been active for over 12 years, I have written and re-written the software that runs the site many times over.
I have always had the objective of leaving the pages where they were before, as I know many people have bookmarked, or linked to, content on the site.
Another motivation for not changing the addresses was that it was a considerable technical challenge. It has taken several days of work to change to the new scheme.
What are the benefits
The benefits are:
The site is still running software written in PHP, but no-longer does this show on every page;
The page names are more obvious: /prediction rather than prediction or /article rather than article/;
The addresses show what you are looking at /transmitters/tv/Crystal_Palace for example, rather than transmitters/ngr/TQ339712;
I can monitor the site using interactive tools;
Having no "?" in the address allows better browser caching;
When you are searching, the web address is a helpful explanation of the page's purpose;
It will be easier to add or change features on the site.
What are the issues
The use of the longer web-addresses does present a few ongoing challenges.
Having tested the code extensively over the last several days, there are issues on the live site with cached data and links stored in database tables.
The only way for me to deal with these is to find as they happen on the live site.
So, if you find something isn't working as it should, please bear with me today (Friady) as I'm trying to fix them.
Comments
Saturday, 18 October 2014

Adrian Crafer: Thanks.

The are all there on the main menu. That's how I got to them

MAPS then EVERY MAST

FREEVIEW then LIST OF DSO DATES

FREEVIEW then LIST OF MAST LOCATIONS

FREEVIEW then TRANSMITTERS

The menus have light green markers to show you where you are..

The "Find a Freeview transmitter by frequency" works by clicking on the channels listed on the page. When you have selected one you get to see some transmitters. You can select two channels to narrow down the search.

"the channels need updating to reflect the recent changes, "

Not sure what you mean by this. The list of channels I have checked every day! 71 , Motors TV was added a few days ago.

The "TV transmitter details" link is to provide an "up" option for the pages with the full details on. It redirects to the Freeview map (I had it off as there was a redirection bug).



Briantist's 38,844 posts
A
Adrian Crafer
1:51 AM
Swindon

Thanks, maybe some of the pages ended up cashed somewhere as now working, but were not when I last posted.

I spotted I thought two channels missing, but have forgotten what the second one was.

The first one I spotted was 126 Pop+1 on I think COM5

Adrian Crafer's 16 posts

Adrian Crafer: Pop+1 is showing here ... Pop +1 | ukfree.tv - helping the UK with free TV reception since 2002

Briantist's 38,844 posts

OK folks. I found an small issue with the radio (analogue and FM) where the "IE" parameter was being ignored. This mean you couldn't dig down into the reception groups.

Such as this one Map of all FM, MW and LW transmitters

It's worth saying that the groups are somewhat arbitrary - they are the UK administrative areas. Sometimes they are cities (like the Greater London example) but others can be counties ("West Sussex") and others cities that are separate entities from their "historic" counties, such as Portsmouth and Southampton.

I also fixed a bug that prevented viewing of areas outside the "UK national grid" such as Les Platons.

Briantist's 38,844 posts

I've found and fix another few problems with the change to URI type addresses.

There was an issue with your image now showing in your settings box.

There was a few database issues with different sets of codes being using for the same thing. This has been fixed (was invisible, sorted before it became a problem).

The "dead" sections have been deleted from the system and no longer appear on the "help" menu.

The "sticky" menu items now have a tick to explain the lack of alphabetical sorting.

The section names are now short enough to work in the menus.

There is now a Can YOU help? page - https://ukfree.tv/extr…help





Briantist's 38,844 posts

I've tweaked the list of countries that you can post to UK Free TV from. This now is all EU countries plus the US.

Briantist's 38,844 posts
Sunday, 19 October 2014

Hi Brian, the last 4 links on this weeks email resulted in this message
AUTOROUTER failed to find route_
and would not resolve. But you may well know about this by now. Firefox browser 32.03.
Mike.

Mike Goodall's 31 posts

Many thanks for your periodic emails and updates!

Your phrase in today's update "So, if you find something isn't working as it should, please bear with me " reminded me of a notice I once saw in Bristol Airport during refurbishment::

"Please bare with us while we enhance our duty free store."

Ian McLauchlin's 3 posts

Mike Goodall: Thanks for that. I'm looking into it.

It seems that some dirty data is getting into a table that does reverse lookups. I'm working on fixing it.


Briantist's 38,844 posts

I've changed the error handler - now that things are reasonably stable - if you get a "bad route" message it will be on a normal page, and it will redirect to the hope page automatically after a short delay.

It also forces some background integrity checks to run.

And, of course, it gets logged.

I just need to re-fix the "IRT" issue now...

Briantist's 38,844 posts
Select more comments
Your comment please