BBC Three week: what does TV look like in 2025?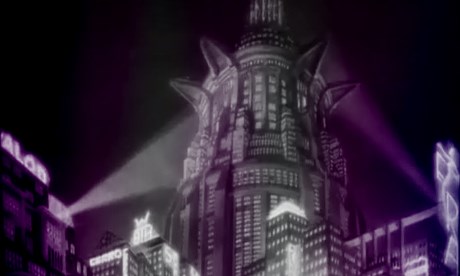 Brian Butterworth
published on
UK Free TV
Looking back a decade: Feburary 2005
It is almost shocking to look back just ten years, because we find ourselves a week ahead of the founding of YouTube and almost three years away from BBC iPlayer being let loose on the British public.
On the normal TV front, Freeview has been up and running for a year – it has 30 TV channels - but doesn't yet have E4, More4, ITV4 or Sky Three. Sky+ has started to taken up by subscribers, but high definition services won't start for 18 months.
And it will be almost another couple of years before the first of Apple's iPhones is seen in the UK.
Most homes still have cathode ray tubes for the TV sets: the next decade will see almost all of these replaces with wide, flat screen devices.
Looking forward: 2025
It is very hard to look forward with such disruptive technologies. Although Moore's law – the doubling of CPU power for the same price – can predict the general direction, it is hard to say who will benefit.
So, it could be that existing devices will have much better resolutions – Full HD replaced with 4K and Ultra UD. Or these could be shunned by viewers.
The humble PVR box will no doubt find the hard drive replaced with silent solid state storage in tiny boxes, with all the capabilities of YouView.
In terms of content, a Netflix-like service will now provide access to almost all of every broadcaster's archive of TV programmes for a £10-a-month fee: this will have served the death sentence on repeats channels such a Dave, or US-import channels like 5USA.
Many people will have long dispensed with the tuner in their TV, a later-generation Chromecast providing everything Freeview once provided.
This is because BT provides 20Mbps internet free into every home, with most people having basic 1,000Mbps services for a payment of £20 a month.
Mobile
A large part of the viewing done is on mobile devices. Tablets, phones and dongles on tuner-less displays ("look, no TV Licence") use a mixture of wireless internet and 4G.
Most of the TV frequencies have been reallocated to 4G and 5G.
For years the idea of watching TV at a set time has seemed old fashioned: most programmes are released on batches, or in whole seasons.
Channels
Freeview still exists, but only a single multiplex carrying three BBC channels, and couple each from ITV and Channel 4. These are mainly used by the elderly and infirm, with even the youngest Children preferring video-on-demand.
There are a few channels left on satellite, but the current boxes just redirect from channels numbers to interactive services, 105 going to Demand Five in the blink of an eye.
Comments
Monday, 16 February 2015

As long as BT is the main supplier to most ISPs we will have a problem. Virgin are increasing their footprint. But only where the money is. 10 miles or more from a city forget it for the near future. A lot of areas are lucky if they get 2Mb which is a joke really.

john Martin's 103 posts
Friday, 20 February 2015

An interesting debate that I've been following, but without the time to properly participate.

A few simplified points though:

* IP delivery of BROADCAST programmes (ie ones, which viewers will want to watch or record as they are broadcast) just doesn't make sense, even assuming Multicast can be seriously engaged across all ISPs. It is however great for niche-market streaming or VoD which complement broadcast channels.

* Sooner or later, it's to be hoped that the Competition Commission will step in and STOP excessive vertical market dominance , as they have in many other market sectors. It's unacceptable that the mega players can exert force on consumers to take and pay for broadband from the same supplier as the "free" content (like sports) from the same corporation.

* The politicians just don't understand the technical implications of what they variously propose to 'legislate' in order to secure the popular vote. "Superfast Broadband" for example only means the MAXIMUM speed you will get in BURST mode, and dependent on the contention on your local connection as well as your distance from the nearest connection to the internt backbone. IT says nothing about the quality of service you will actually get when trying to watch a continuous video stream requiring even only 2Mbps.

* The current battling between the myriad of competitors trying to muscle in at various points on the supply chain is just leading to more and more confusion for consumers as to just how THEY join up all the different offerings, and how they control them. Brian's 2025 Vision ignores where the 'control' resides in the consumer's home, and probably envisages an App that is somehow accessible on the consumer viewing device (a TV, or a screen with a set-top box, or what?). With a lack of mandated standards, all the players will be pushing mechnisms which favour themselves. The consumer will then have to be geeky enough to work out how to make accessible to his chosen devices the bundle of content that HE wants.

...all of which doesn't, for me, make for a happy picture, unless you accept that one MegaPlayer will dominate access to commercial content, the wholesaling of content, and all the means of technical delivery to the point of use.... as well as the consumer's personal utilisation of the communications necessary for a consumer, but which don't relate to third party content that is only available at a price.

Horrible thought.


Fred Perkins's 13 posts
Saturday, 7 March 2015

I be honest... i don't really like the idea TV to be internet based service.... if this happens we will be spied on and what programmes we watch and how often we watch TV also how much we pay a month on TV.... no thanks

stick to the tradition way of TV via terrestrial Transmitters.

Rob's 171 posts
Tuesday, 10 March 2015

new channel on channel 70 called horror channel launching on friday 13th march retune required.

sharealam's 225 posts

sharealam: Yes, you will be able to watch Classic Doctor Who!

Briantist's 38,899 posts
Thursday, 12 March 2015

How long before all the CBS channels move to freeview? Even more antique Tv to watch Yippie

John Martin's 103 posts
Select more comments
Your comment please