New Freeview logo for a connected future.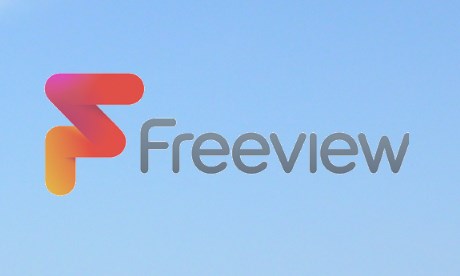 Brian Butterworth
published on
UK Free TV
The new Freeview-backed online service (once known as "Freeview Connect") was officially announced today as Freeview Play.
Freeview's aim is that its new connected TV service will become the new normal way to watch television.
New brand
Freeview's Guy North says "Our new brand identity is bold and contemporary and will stand out in what is a very crowded TV market. Today marks the start of an exciting future for the Freeview brand."
"Freeview has been built on a vision to make television available to all free from subscription. In the same way that we took the UK from analogue to digital, Freeview Play is the next step in that vision and it will put the viewer in control, without complexity, commitment or unnecessary cost – we want to keep television fair and open for everyone. That means giving consumers the freedom to choose the TV they want, the way they want it."
Freeview Chairman Keith Underwood adds: "Freeview's new identity and positioning signifies an important moment in Freeview's history. The Freeview shareholders - Arqiva, BBC, Channel 4, ITV and Sky - are fully committed to supporting Freeview's journey to bring connected television to millions of homes in the UK."
All 4
Channel 4's new digital brand All 4 will replace the 4oD brand on all platforms from the end of Q1 2015
Comments
Thursday, 12 February 2015

If freeview goes all online what will happen for the people with 5mps- internet speeds?

Ethan Walton's 5 posts
Friday, 13 February 2015

Ethan Walton: As ever, the increases in digital speeds at the same cost will continue as ever - Moore's Law will make 5mbps a thing of the past! Moore's law - Wikipedia, the free encyclopedia

I've got 1,000Mbps today and it costs £20 a month, you will soon. https://hyperoptic.com/we…me#2



Briantist's 38,907 posts

Will we still have freeview as normal? Or will it all go on line and then we pay for internet which means it will not be free anymore? Then big brother will surely be watching what we watch even more than now

john Martin's 103 posts

My last email from freeview@email.freeview.co.uk is still using the old logo. (13/02/2015 - 6:07pm gmt)
Has anybody told Freeview that they have changed their logo yet!

Mark Agius's 374 posts

Freeview email using old logo, see; http://email.freeview.co.…5846

Mark Agius's 374 posts

john Martin:

The talk from Ofcom, the 'regulators', suggests that sometime in the future they would like to see TV being carried by the internet, so freeing up the transmission spectrum currently used for TV broadcasting to become available for them to sell to mobile operators, etc.

That would mean everyone able to get a fast enough broadband connection might be able to watch TV services - providiong that the equipment used to make the services available on the internet are capable of handling the vast amounts of data they will be required to deliver at a speen fast enough to avoid incessant 'buffering' which is so annoying.

Plus it does not take account of those who are unable to get an internet connection and are unlikely to get such in the future. The Government requirement is that those with internet should be able to get at least 2 Mbps - which is not quick enough for current SD programmes, HD will require around 4 times the speed and UHD something around 16 times - if the server equipment can deliver it for everyone!

MikeP's 3,056 posts
Saturday, 14 February 2015

As usual Ofcom wants to make money. Hey just shove everyone on the internet. Then we can make millions on the free space we create or billions? Does,nt matter if they can afford it or not? Hope they are going to change the name as well as the logo from freeview to payview? Poor people always suffer.

john martin's 103 posts

john martin: Ofcom doesn't "make" money from this, it goes to the Treasury.

Dave Lindsay's 5,724 posts
Sunday, 15 February 2015

1. Moore's Law is predicted to end, soon-ish.

2. Freeview hasn't changed its logo. It has announced the new logo for the new connected Freeview, which starts later this year.

AlanG's 19 posts

Sorry I forgot we have to be perfect on here when I said that awful word Ofcom I meant the government. Oh and Dave before you correct me again I know Ofcom is not a word.

john Martin's 103 posts
Select more comments
Your comment please