New! 1000s of new DAB and FM radio coverage maps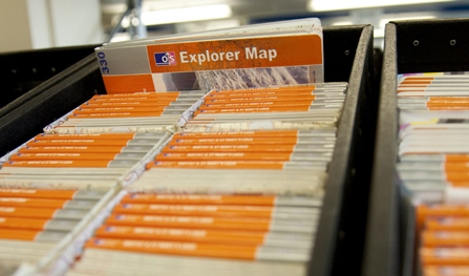 Brian Butterworth
published on
UK Free TV
After 24 hours of eight CPUs chucking away at the data, I can now proudly announce that UK Free TV will now show you coverage maps for all of the UK radio and television transmitters.
In addition, the code has been cleaned up and now provides a consistent interface. You can now always single click to get the coverage and double-click to load up a page of details.
Digital (DAB) Radio
Here is an example from https://ukfree.tv/radio/digitalstations/BBC_Radio_Cymru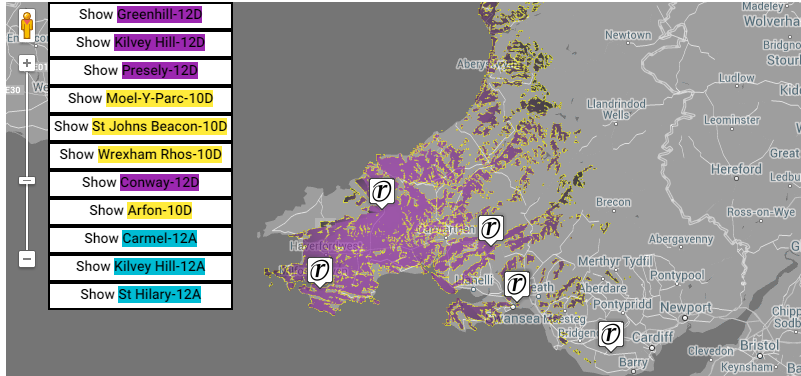 On a map of digital sites, you can click on the buttons at the top right to show a service/mast, or on the marker, or double-click the marker to get the full details. The different colours show the different broadcast "blocks" (transmission frequencies).
Analogue Radio
https://ukfree.tv/transmitters/analogueradio/Llanrhaeadr_ym_Mochnant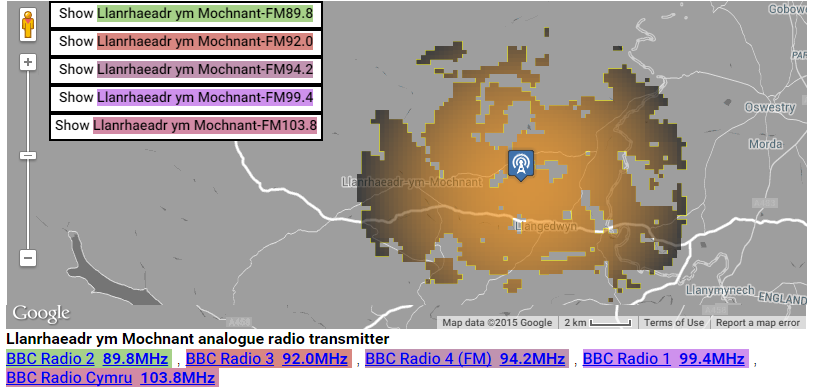 On this analogue map, you can use the buttons to select a frequency and site combination, or click to show a site, or double click for more details.
DAB Multiplex Maps
https://ukfree.tv/radio/multiplexes/11B/Liverpool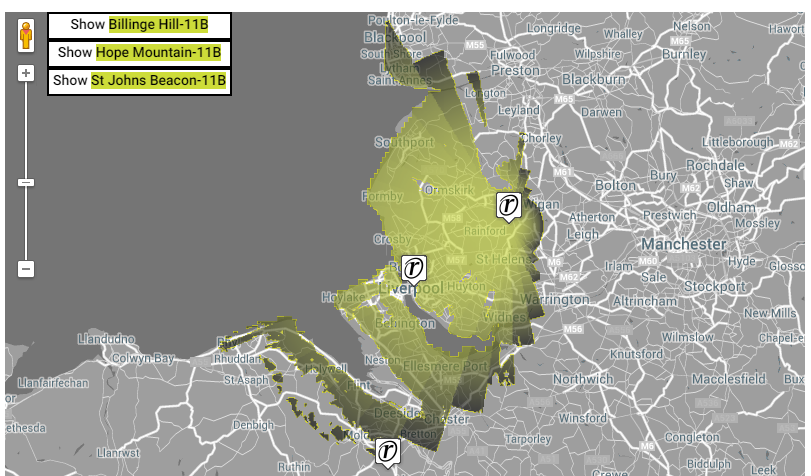 This is a multiplex map, so the colours are all the same.
Enjoy!
I really hope that you find these useful, and enjoy exploring the reception possibilities.
Comments
Tuesday, 30 January 2018

Hi, just wondering what's happened to the fm and am radio transmitter lists and maps? They are extremely useful and have been out of action on the website for weeks now. Have they been removed on purpose or is it just a fault?


Thanks in advance!

Paul's 1 post
Paul's:
map
P's Freeview map
terrain
P's terrain plot
waves
P's frequency data
P's Freeview Detailed Coverage
Monday, 31 January 2022

I had a message today on my internet radio (which uses the Frontier Silicon portal) today telling me that Planet Rock's streaming service ends shortly. I was directed to a web page, but that only increased my fears.
Planet Rock was a DAB stereo national station.
Then it transferred to SDL in mono, and that doesn't work in much of Somerset and Dorset, but internet is (was) fine.
And now?
Will I be still able to connect via wifi?
I don't want the faff of buying a chromecast or using a phone and bluetooth.

Chris Barker's 4 posts
Tuesday, 1 February 2022

Chris Barker:

This may shed some light on what's happening -
Bauer Media Audio UK migrates digital users to owned platforms - Digital Radio UK

Have you visited Planet Rock | Where Rock Lives

Chris.SE's 3,917 posts

Chris Barker:

This Changes to online listening | On Air - Planet Rock seems to imply that some internet radios wont' be able to listen, and based on the other article - ANY Bauer station ??!!
As I don't have one, I have no idea about the various ways to "tune".

Chris.SE's 3,917 posts
Saturday, 24 June 2023

If freeview channels are eventually to end will all freeview antennas then be redundant and useless?

Nicholas Anderson's 147 posts
Select more comments
Your comment please