Goodbye BBC Red Button!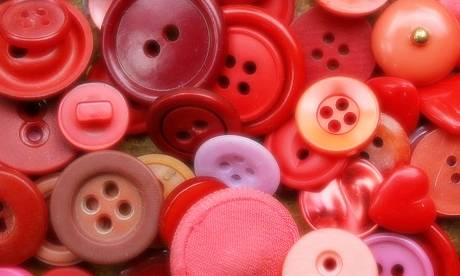 Brian Butterworth
published on
UK Free TV
Too many people have been Cord Cutting...
Details have emerged today[1] of the current cuts to BBC services that will be made to save £150m from the BBC's budget – you might have had a go yourself https://ukfree.tv/bbccuts at predicting the nature of the cuts.
From the £201.0m annual cost of BBC Online, iPlayer and Red Button budget, the £16m spent of Red Button will stop and £12m will be cut from BBC online.
Another £35m will cut Sports rights, £12m from the TV services, £5m from BBC News.
£50m more will be about 1,000 job cuts and £20m from long-term contracts.
This still leaves another £513m or so to be cut each year by 2020 to deal with the BBC taking on the social sending of free TV licences for the over-75s, something the governing parties manifesto promised to provide.
Will you miss the Red Button or is a relic from the pre-internet era?
[1] BBC unveils £50m cut to sport and TV under savings plan
Comments
Monday, 30 May 2016

Can the website make it absolutely clear exactly how many HD only channels are available nationally and regionally throughout the U.K. and which ones they are?

Nick Anderson's 147 posts
Thursday, 2 June 2016
R
Richard Cooper
10:33 AM
Norwich

Nick Anderson: Brian's website already makes clear which channels are HD only, but the following summary might help you: LCN 45: Film4+1, LCN 57 (VIVA), a music channel, LCN 63 (Community Channel), LCN 67 (CBSReality +1), LCN71 (CBS Drama), LCN 77 (Rishtey Europe), 78 (5USA+1), 81 (TalkingpicturesTV), 101 to 113 (main HD channels), 123 (CBBC HD), 124 (CBeebies HD), 134 (Al Jazeera Arabic) and 733 (Trans World Radio). This list was produced on Fri 20th May and so was accurate on that date. There may, of course, have been changes since, of which I am unaware! Hope the above info helps you: I gleaned all of this info. from Brian's ukfree.tv website, of course! Richard, Norwich, Thurs 2nd. June 2016.

Richard Cooper's 466 posts
Richard's:
map
R's Freeview map
terrain
R's terrain plot
waves
R's frequency data
R's Freeview Detailed Coverage
Monday, 13 June 2016

No BBC (1,2 or 4) from Sandy Heath since Friday night. CB24

Alan's 2 posts
Sunday, 19 June 2016

It is disgraceful of the BBC to decide to end the red button service as it has now become established as an integral part of the freeview service and should be continued if only for the use of those who do not possess a computer at home.

Nick Anderson's 147 posts
Thursday, 29 September 2016

This is all the fault of the Tories. They have used and abused the BBC.
It is shameful.

Stephen Jones's 1 post
Saturday, 1 October 2016

Stephen Jones:

It is not a matter of politics. The BBC decide how to spend the licence fee money and not the Government of the day.



MikeP's 3,056 posts
Friday, 7 October 2016
G
GeordieLad
10:22 AM
Towcester

If I had my way the BBC would revert to its original aims outlined by Lord Reith. It should be simply a Public Service Broadcaster devoid of the rubbishy (and expensive) "soaps", money giving competitions, etc. It should not be attempting to match the commercial TV and radio services.

I have no objection to documentaries or similar programs of educational or scientific interest, most of which meet the Lord Reith aims for the Beeb when it was set up in 1922.

GeordieLad's 43 posts
GeordieLad's:
map
G's Freeview map
terrain
G's terrain plot
waves
G's frequency data
G's Freeview Detailed Coverage

GeordieLad:

Totally agree.

They should aim to entertain, educate and enlighten without any form of bias. They should report facts without the accompanying dross. They used to be good at meeting their Charter requirements, having an entirely separate News programme often followed by a discussion programme where politicians and others could consider the content of the news. You knew the news was impartial and you expected the discussion to be partisan. If you liked it then you watched it, if you didn't like then you didn't watch - its called choice. We don't get that these days, opinion is pushed out as if it were news - which it isn't. And it's not just the BBC either.



MikeP's 3,056 posts
Wednesday, 26 October 2016

Goodby the red button, it's been a great site

Susan's 1 post
Select more comments
Your comment please